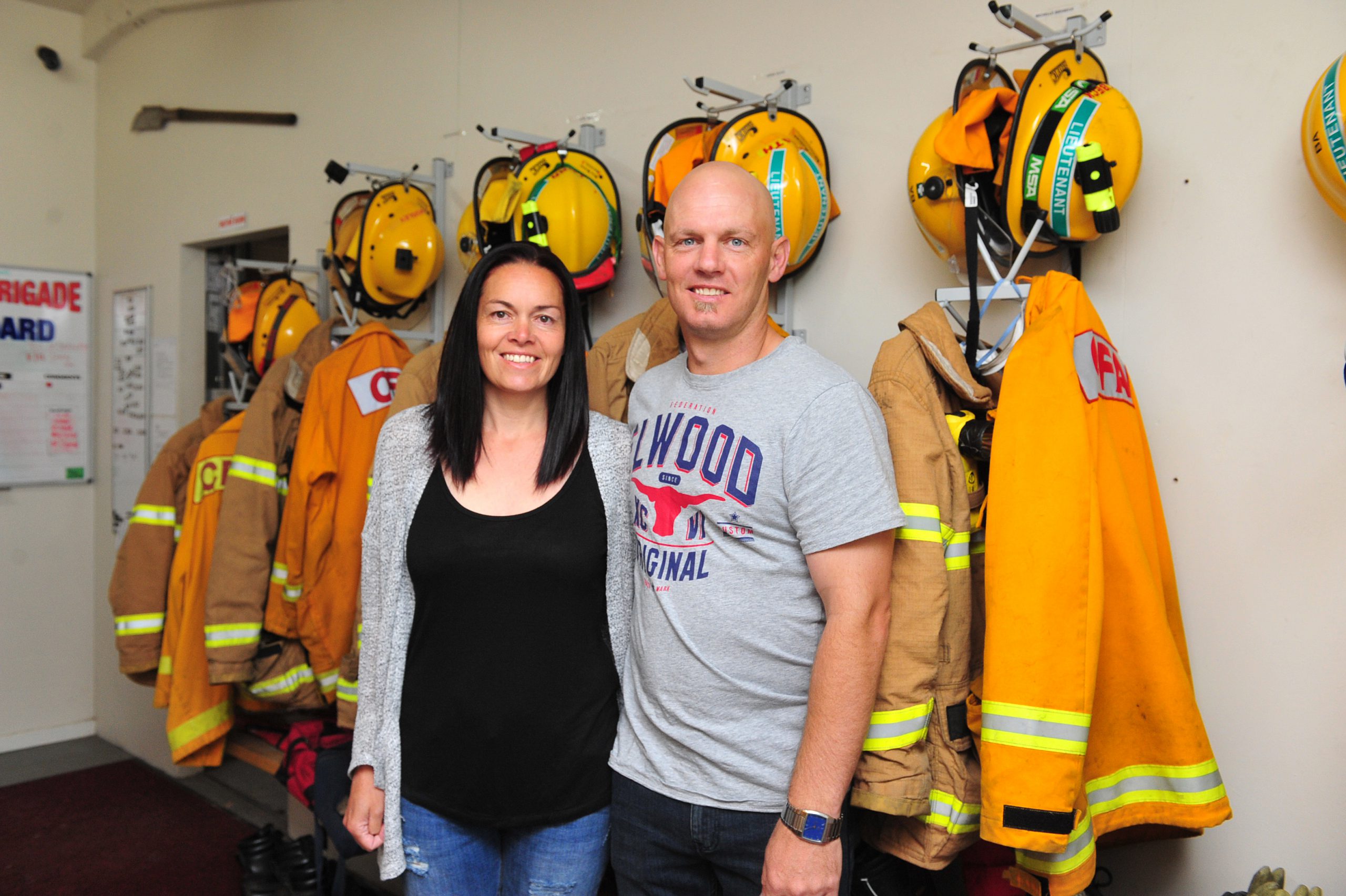 Firefighting is a family affair for Boolarra Fire Brigade's Todd and Michelle Birkbeck.
The husband and wife duo are second and first lieutenants, respectively at their local fire brigade with Todd volunteering for the past 15 years and Michelle the last eight.
They sat down with Express journalist Bonny Burrows to provide an insight into life as volunteer firefighters in a rural brigade.
​

MICHELLE Birkbeck says she was "thrown into" firefighting, with her first ever incident the 2009 Delburn fire.
"I thought I was going to be sick, it was very scary," Michelle said.
But thanks to the support of husband Todd and fellow Boolarra Fire Brigade members who made the scenario "bearable", she hasn't looked back.
Currently the brigade's first lieutenant, Michelle sees herself as just one of the team.
Firefighting was genderless, she said.
"I've had nothing but support from the fellas," Michelle said.
"Our brigade captain is female, I'm first lieutenant. Our brigade has always encouraged women to step up in roles."
Volunteer firefighters are equipped with a pager which can go off any time, day or night, in response to a fire, car crash or local emergency.
Michelle said with the job came many sacrifices such as missed family dinners and milestone events.
"From now until March/April we don't have a life," she said.
"We value our family members because we rely on them so much, they do so much for us when we can't."
But the sacrifices, she said, were for the greater benefit of the community.
"At the end of the day when the community needs us, when the pager goes off, we're out the door," Michelle said.
WHEN Todd Birkbeck moved to the area he saw firefighting as a way to meet people within the Boolarra community.
Now 15 years later it's a way to give back.
The veteran firefighter and Boolarra Fire Brigade's second lieutenant has been instrumental in the brigade's progression.
He's modest when rattling off the work he's done, which includes leading a campaign to fundraise $170,000 for an extension of the fire station and a five-year stint as brigade captain.
Wife and fellow firefighter Michelle said the brigade wouldn't be what it is today without Todd's input, but he said its success was a team effort.
That comradery between firefighters, through incidents some can only imagine, is one of his favourite things about the Country Fire Authority.
His 18 year-old son has also recently become a volunteer after starting out as a junior non-operational member at 16.
"The relationship with volunteers and careers in District 27 is really good, we're all really supportive of each other," he said.
Todd said fighting fires was a small part of the job, with community fire awareness campaigns, car accidents and patrolling burn offs regular occurrences for Boolarra firefighters and just as important.
However, he is yet to rescue a cat from a tree.
"I've done a lot of things, you name it we've probably done it, but that I haven't done yet," Todd said.
To find out how to become a volunteer CFA firefighter visit www.cfa.vic.gov.au/volunteer-careers