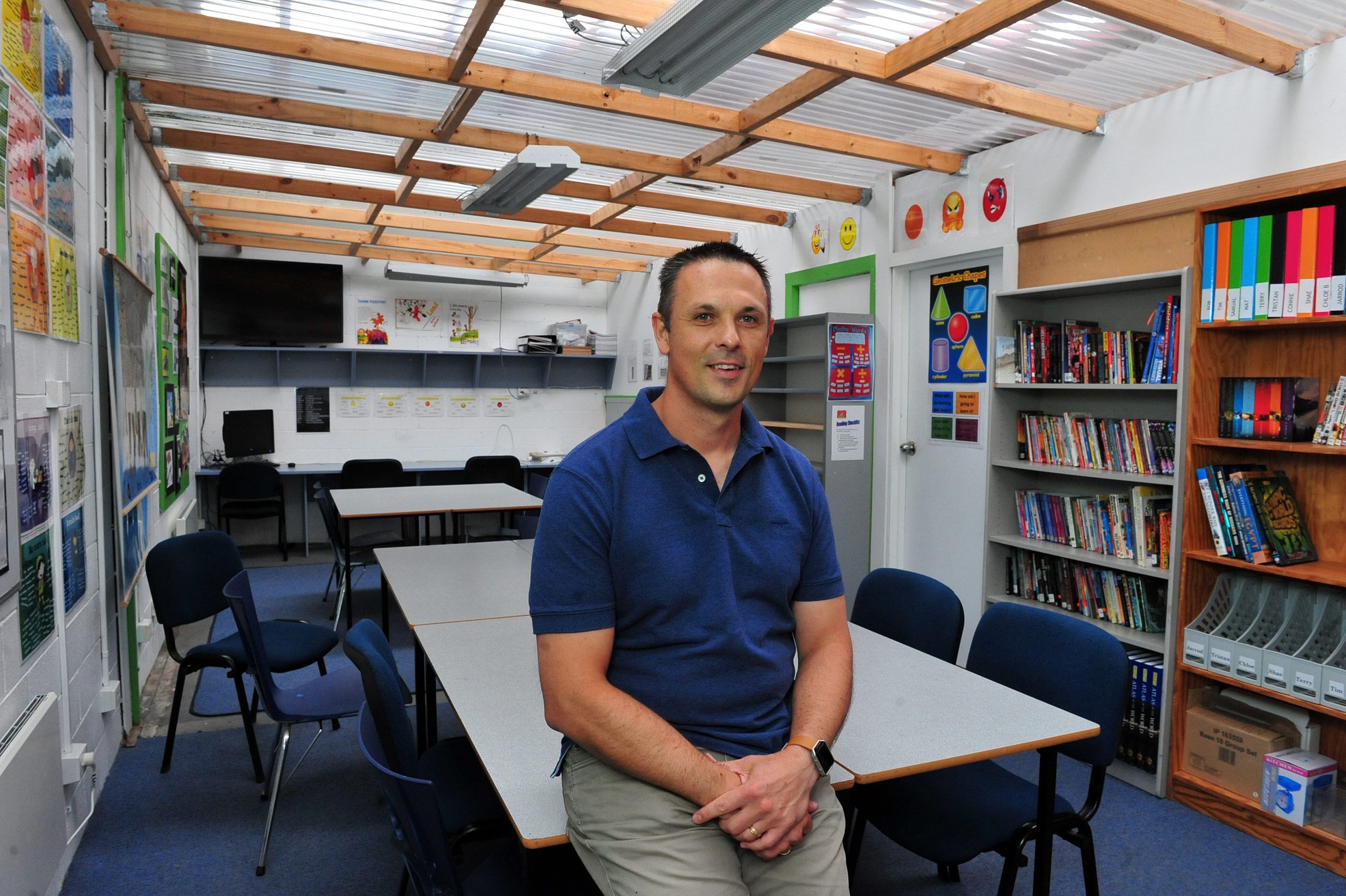 A specialist school divided across two separate Morwell locations is hoping to co-exist at the former Morwell Primary School site.

Morwell's Berry Street School, catering to secondary school-aged students with a history of trauma, currently operates its junior campus from a "tin-shed" on Driffield Road and a senior campus on Elgin Street.
Berry Street School centre manager Paul Ambrose told The Express the organisation had been looking for a suitable site to house the entire school for about four years, with the division and lack of space at the Driffield Road campus making it difficult to offer its alternative schooling program.
"For a little school to operate over two sites is quite difficult financially, as well as the logistical problems it presents," Mr Ambrose said.
The school's main concern is its junior campus housing 35 students.
This site consists of a tin shed containing three small classrooms with no windows which Mr Ambrose estimates are about a third of the size of state classrooms.
There is no yard; instead the school leases a small patch of grass from the neighbouring dance studio so "students can kick a ball".
Mr Ambrose said the facility was not suited to the needs of Berry Street's students.
"(Our students) need more space, quiet corners… space so when things 'bounce' we can de-escalate the situation and not impact everyone at the school," he said.
Berry Street hopes to secure the former Morwell Primary School site on Crinigan Road as its new home, with the vacant school providing outdoor play space and a single, larger building enabling the school to co-exist without "stepping on everyone's toes".
Latrobe City Council has publicly backed the use of the Crinigan Road and vacant Tobruk Street primary school sites by community organisations such as Berry Street.
Mayor Kellie O'Callaghan said council had contacted Education Minister James Merlino asking him to "advocate for Berry Street to be allocated the former Crinigan Road Primary School site".
"There is little sense in leaving the old infrastructure empty," Cr O'Callaghan said.
"The need for larger premises for cherished community organisations surely outweighs the need to demolish centrally-located facilities."
The Department of Education and Training declined to comment on Berry Street's proposal.
It reiterated a previous statement that the remaining vacant Morwell school sites had been declared surplus to local education needs and would be rezoned before being offered to government departments and local council ahead of the general public.