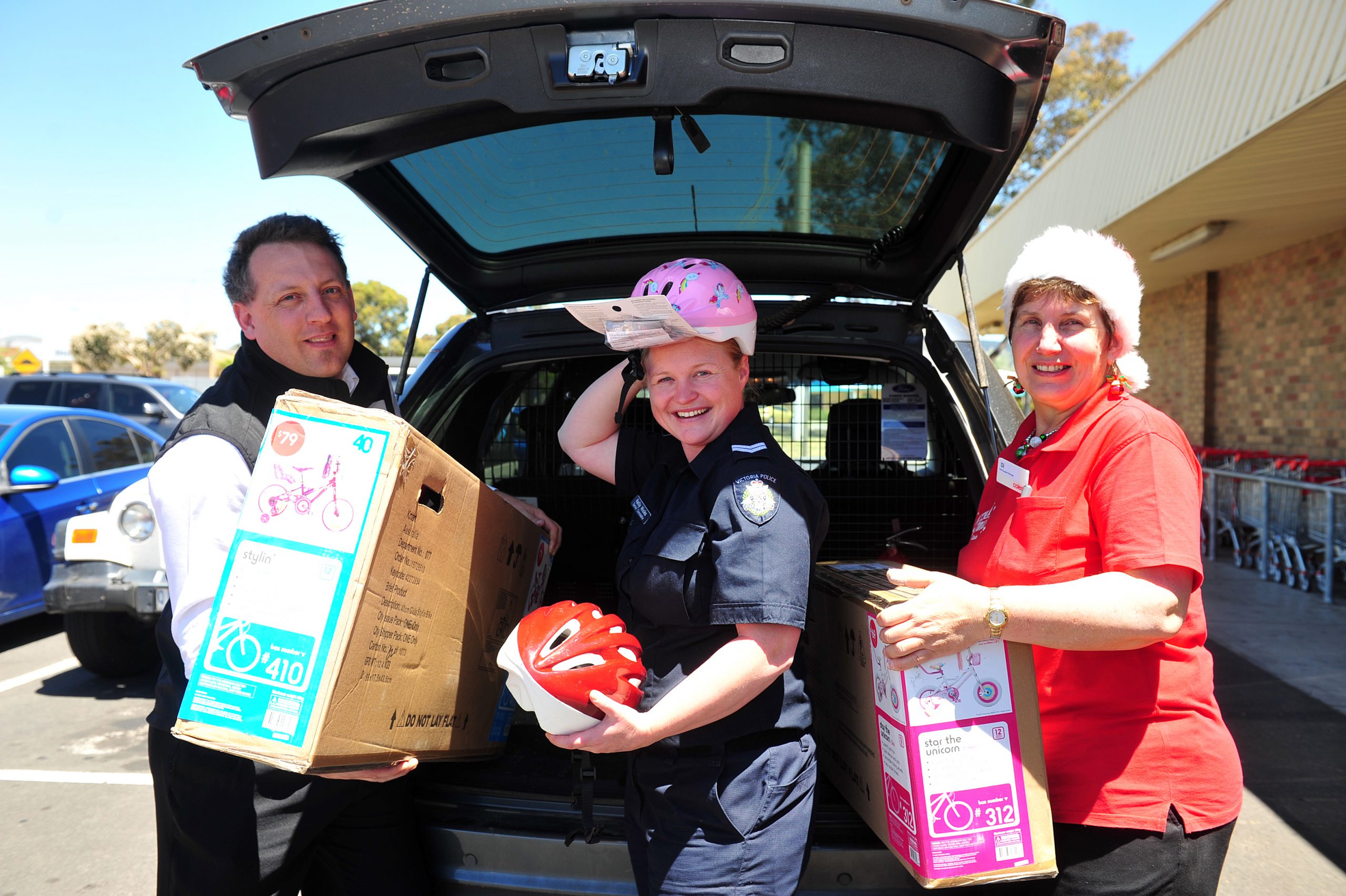 It was a dream come true for some Latrobe Valley residents last week as Coles donated 20 bikes to families in need.

Moe Coles joined forces with the Willow Grove Lions Club and the Proactive Police Department in Morwell to brighten the spirit of Christmas for some children.
Morwell Proactive Policing Operative Kelly Hicks said the bikes were well received.
"The families and kids were so appreciative, it's such a kind gesture by Coles," Snr Const Hicks said.
"The bikes went to families in difficult situations, those battling job losses and, in some cases, people affected by family violence."
The donations came as 14 Gippsland Coles stores raised more than $30,000 to purchase 280 bikes and helmets in the lead up to Christmas.
Families in need at Yallourn North, Rawson, Erica, Newborough, Thorpdale and the wider Latrobe Valley received the bikes.
Moe Coles store manager Lee Adam said the donation was about the community spirit and reaching out to those in need.
"It's really nice for children who weren't going to get a Christmas present to now have a bike," Mr Adam said.
"There's been some emotional recipients, one young fella had never ridden a bike before – he's 11 and he'll have his first bike for Christmas and that's special."
Morwell-based Willaton Transport delivered the 280 bikes across the 14 Coles stores.