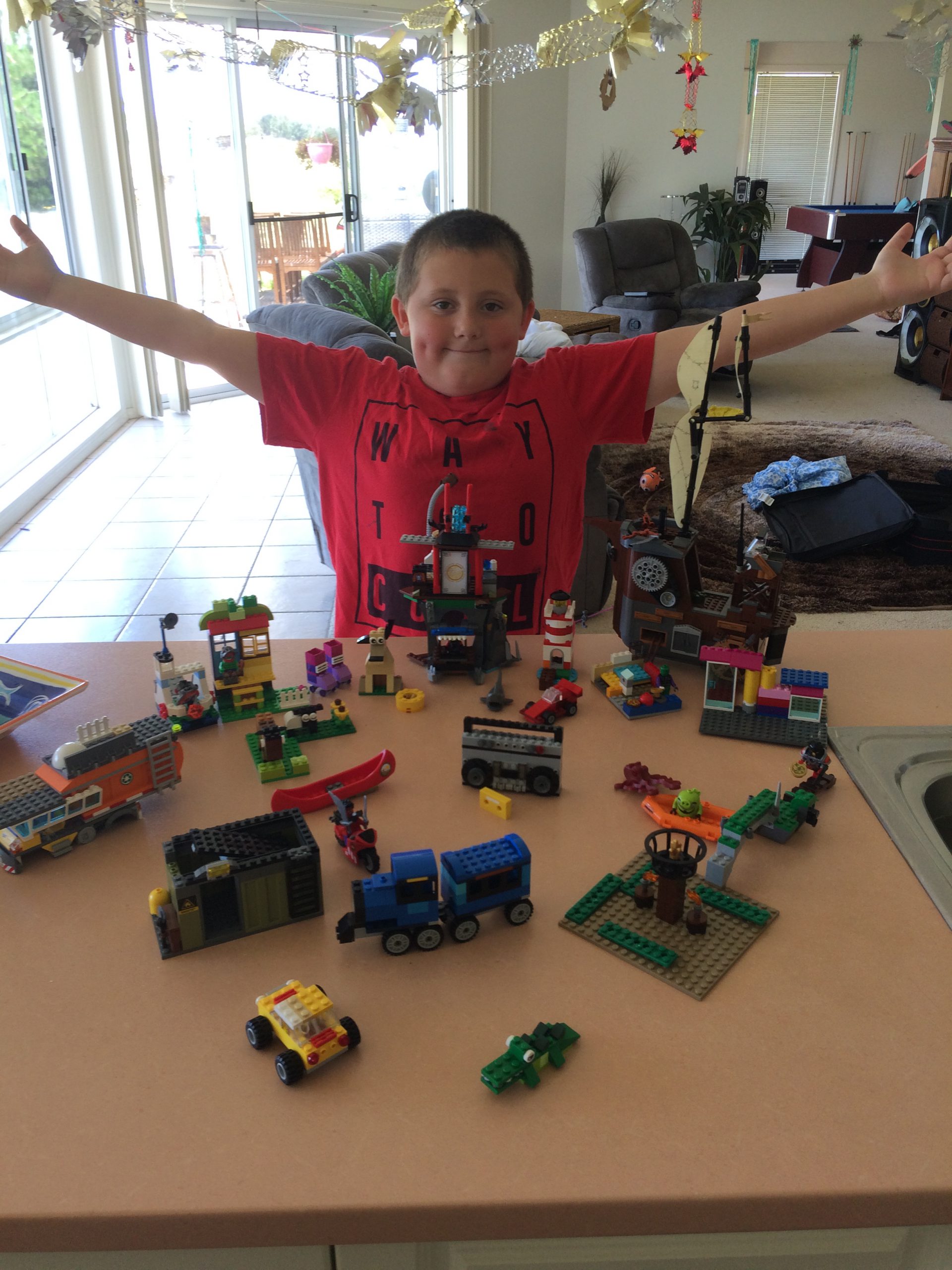 When Morwell mother Belinda Dawson's son Jack was diagnosed with mild autism spectrum disorder at the age of four, her biggest worry was the possibility he may never find his dream job.
Jack Dawson, now nine, is one of the Latrobe Valley's biggest Lego enthusiasts.
With more than $5000 of the toy bricks, Jack aspires to one day work for one of the world's most powerful brands – Lego.
Although a little young, Jack was naturally excited when he found out a job was being offered at Lego Land Discovery Centre in Melbourne, perhaps one of Victoria's rarest occupations on offer.
Jack's mother said he was "over the moon" when he found out Lego offered jobs to master builders.
"Jack has stacks of Lego, he has everything from model planes to boats, trucks and cars."
Ms Dawson said her son had the ability to look at a design once and build it from scratch.
"It's nice to think that someone like my son who has autism spectrum disorder could actually find the dream job of his life one day … it's a very special feeling.
"This is my son's dream job and something he'll likely inquire about when he's 18."
The job, based at Chadstone Shopping Centre, would require the master builder to construct and design iconic buildings and landmarks such as the MCG or even a power station or two, according to one of Lego's top Melbourne bosses.
Legoland Discovery Centre Melbourne general manager Drew Grove said the only prerequisite, other than being 18 years or older, was to "well, love Lego".
"We're looking for someone who has a love and affinity for Lego, a creative mind, but someone who can teach and inspire others and conduct classes with the general public to build Lego models," Mr Grove said.
"This job would allow people to live out their childhood dream and work with a surplus of over one million Lego bricks in store."
With a starting salary of $55,000 per annum, the job is now being advertised for adults.
"We've had a lot of younger people show interest, kids as young as five and six (have inquired) but unfortunately we require the person to be of legal age," Mr Grove said.
"On the other hand, we've even had people apply in their 60s and 70s who've loved Lego their entire life, so it's open slather.
"We're looking across Victoria for the right candidate, we've had applications come in from across the country and over the ditch (in New Zealand) but would ideally like a Victorian to assume the role."
Successful master builder candidates would progress through to a primary Lego building contest – the Brick Factor – whereby about 100 people would have a "brick off" to build structures and landmarks in a time trial.
Mr Grove admits the job interview process is a little out of the ordinary.
"Candidates will go through multiple rounds to build a specific models and we'll gradually cut people and work our way down from there," he said.
For more information about the Lego Land Master Builder visit legolanddiscoverycentre.com.au