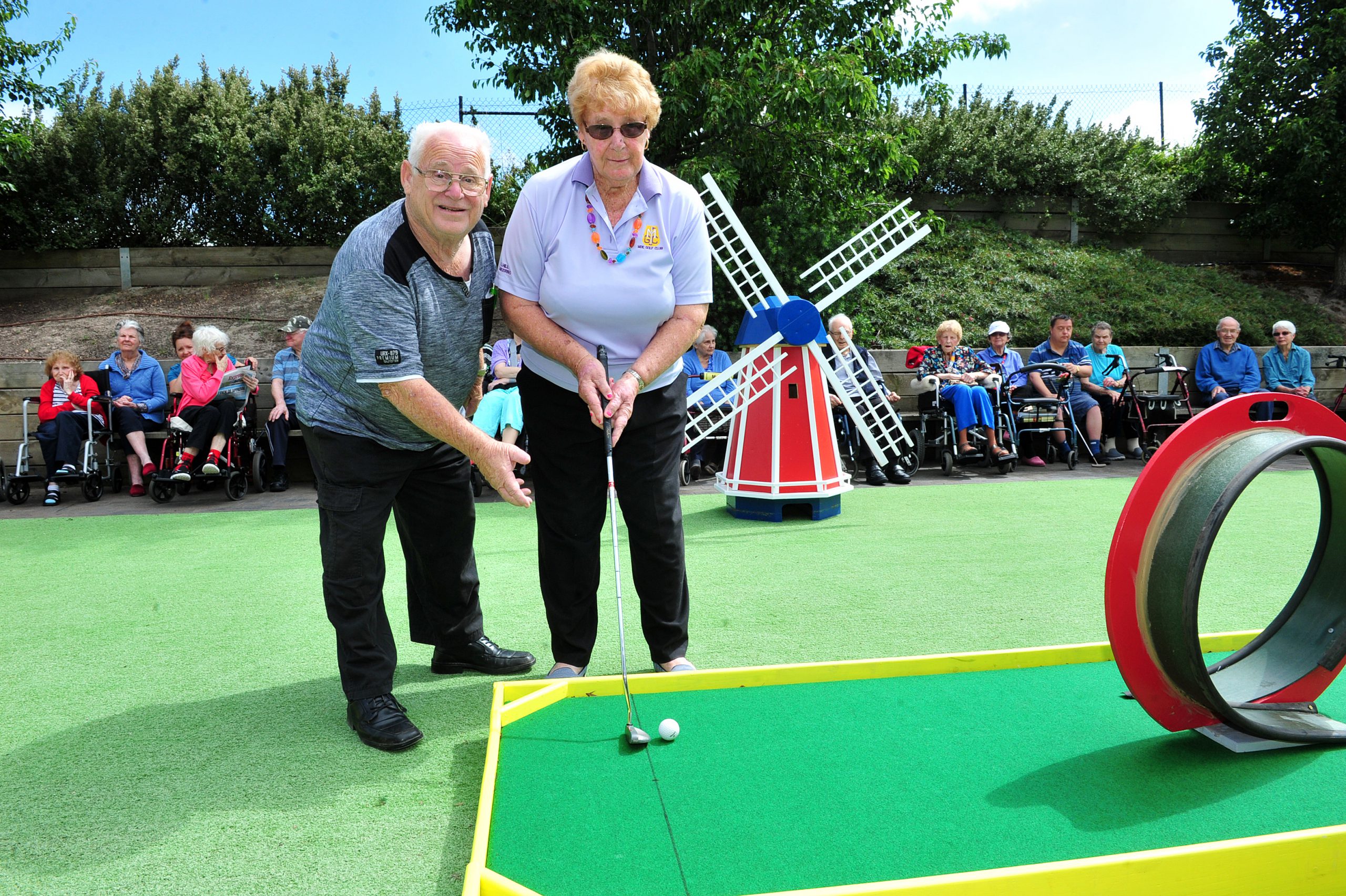 They may not be Australia's next Jason Day or Adam Scott but Heritage Manor's residents are embracing the putting green.

The Morwell aged care facility's new three-hole portable mini golf course is proving popular with residents, with a string of holes-in-one achieved during its first days of use.
The golf course is the brainchild of the centre's lifestyle worker Linda Bushell and the craftsmanship of Morwell Men's Shed member Mal Sparks.
Initially proposed as a Men's Shed project, a lack of labour resulted in Mal taking on the job alone.
"I thought 'I have to do it, it's for a good cause'," Mal said.
While its construction took time and effort, Mal said the end result made it all worth it.
"It was all in good fun. To see the smiles on their faces, see them having a laugh and enjoying it, makes it all worth it," Mal said.
Heritage Manor funded the supplies, while Traralgon Pro Shop's Martin Clements donated golf balls and clubs.
A decorative Eiffel Tower and windmill were also created by the Heritage Manor's handyman to "spruce up" the golf course, aimed at promoting social interaction and physical activity.