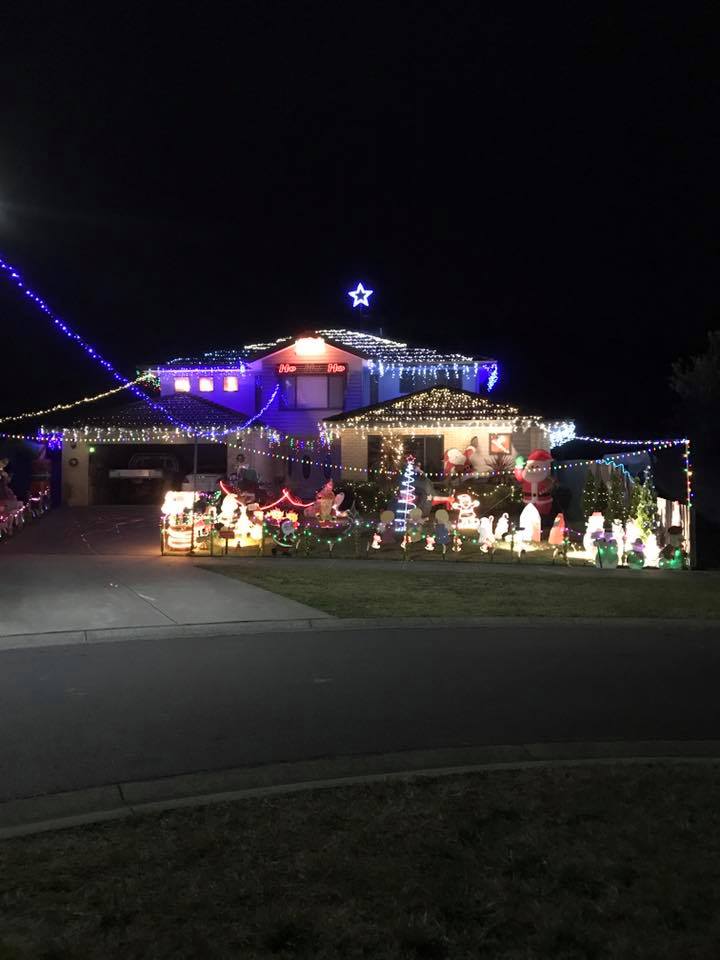 It's sometimes the small things in life that matter most.
They're the thoughts of Traralgon couple Annette and Theo Zwetsloot who recently donated $1000 to the Latrobe Regional Hospital.
For the past seven years the Zwetsloots have decorated their Woodhall Close home in Traralgon with Christmas lights.
However it was only two years ago that someone suggested the Traralgon couple should display a donation box to cover the electricity cost of running the lights.
Ms Zwetsloot laughed-off the suggestion as they "did it for the love of Christmas."
"My husband (Theo) loves setting up the lights, it makes so many people happy," Ms Zwetsloot said.
But that suggestion sparked a community-minded initiative.
The Zwetsloots wanted to give back to something that helped their family – the Latrobe Regional Hospital.
"Our granddaughter Annabelle was born prematurely by 15 weeks," Ms Zwetsloot said.
"She spent several months in hospital so we thought it would be a nice gesture to give back to our local hospital."
In 2015 the Zwetsloots raised $485 which they chose to donate to the children's ward at LRH.
"The hospital used that donation to purchase a special bed for babies who are born prematurely," Ms Zwetsloot said.
The Zwetsloots' Woodhall Close house attracted a few thousand locals over the festive season.
"We won the Best Light Up House in Traralgon by Latrobe City Council last year," she said.
Last year the couple raised $1000 which was donated to the hospital last week.
"We were humbled by the support of the locals who kept donating each night, we couldn't believe it," Ms Zwetsloot said.
"The hospital were very appreciative to receive the donation, the girls at reception couldn't believe it when we gave them $1000."
The hospital is yet to make a decision as to how the donation will be used in the children's ward.