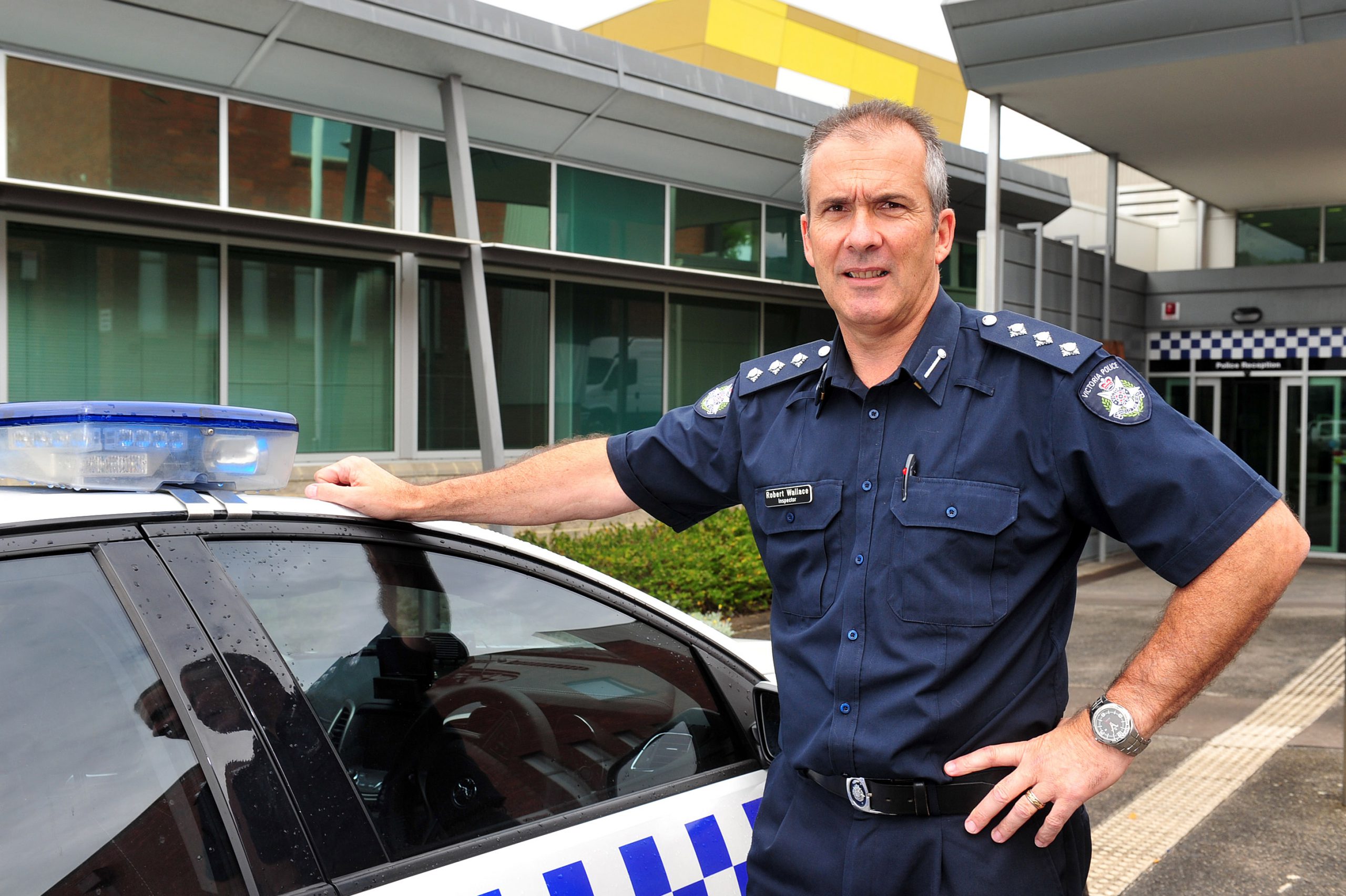 "If you see something, say something".
It's the tagline for the 'Dob in a Dealer campaign' but also a motto of new Latrobe police Inspector Robert Wallace.
After 28 and-a-half years' worth of police work, the incoming Local Area Commander said the need for public input was a constant.
"Often we'll make an arrest for something and a bystander will say 'they've been doing that for years and years and years'," Insp Wallace said.
"Well thank you very much but if you tell us that 'years and years and years' ago, we might have been able to do something about it.
"We rely heavily on information from the public so we really encourage people to say something."
In that vein, Insp Wallace wants an open dialogue with the people of Latrobe Valley, having moved from the Wellington Shire region.
"Definitely open communication. Happy to talk to any community groups and any of our stakeholders that think we can make a difference somehow," he said.
Over the years Insp Wallace has seen police accountability and public scrutiny rise.
But in turn he said people were starting to take a stand which was a boon for the police-public relationship.
"I'm seeing that people are tiring of some of the things they see on the television here and in Melbourne and actually getting behind the police, and realising it's not just a police issue to resolve these problems," he said.
"It's really a whole of government, whole of community issue and we all need to band together to get on top of it, so that's pleasing to see that change."
The 50 year-old brings almost three decades of experience to the Valley.
He began his career in Melbourne before moving to the country about 16 years ago and taking a series of regional roles.
Primarily working in the uniform division, Insp Wallace has served in prosecution and the Police Dog Squad, before taking Inspector positions at Cardinia, Wellington and now Latrobe.
Insp Wallace said he put his hand up for the role in the Latrobe Valley, which faced similar issues to his previous PSA, but on a broader scale.
"There's more diverse cultures in Latrobe than there is in Wellington, quadruple the population no doubt," he said.
"Similar to Wellington there's lots of infrastructure here and sadly with Hazelwood going, there may or may not be issues around that. Some people will feel the pinch of course, financially."
Latrobe topped the crime rate for Victoria outside of Melbourne in the latest statistics, a trend Insp Wallace hopes to address.
Among the primary concerns locally is theft from motor vehicles.
"The offenders are just walking down driveways, mainly in residential areas, checking the door handle and if it's open, in they go," Insp Wallace said.
"We encourage people to lock their doors, not leave valuables visible – that's a big key for us. People leaving their wallets or Ray-Bans, mobile phones or laptops visible (is another problem)."
Road trauma is another focus.
Latrobe faced an increased fatality toll last year and there has been a death on our roads already in 2017.
"Every fatality is bad, we never want to see that or serious injury collisions. We've already lost one person this year already, which just doesn't need to happen," Insp Wallace said.
Multicultural relations and family violence resources were other key areas for Insp Wallace, with a family violence liaison officer to be installed at each station starting next month.
But at the end of the day, Latrobe's new top cop is all about the fundamentals.
"Just getting out there and trying to make a difference, trying to get crime down and trying to get people to respect each other's personal space so they can go about their business."