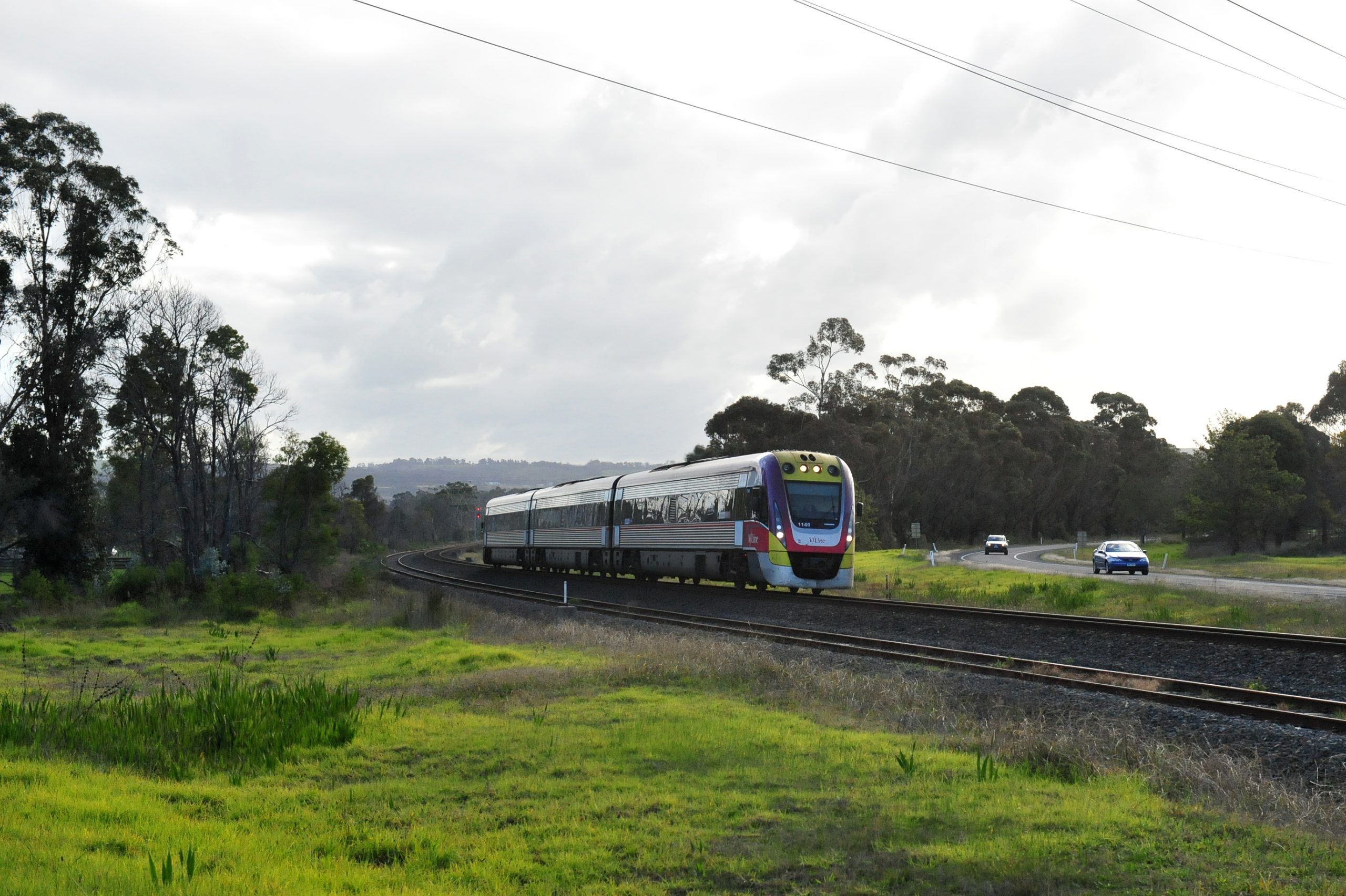 PUNCTUALITY of rail services on the Gippsland line have come up short, according to the latest V/Line statistics.
Gippsland came in at 82.2 per cent punctuality in the December 2016 figures, about 10 per cent shy of V/Line's target of 92 per cent.
The region was the least punctual of short distance trips to Melbourne, behind Regional Fast Rail recipients Ballarat (91.2 per cent), Geelong (88.7 per cent) and Bendigo (83.4 per cent) as well as Seymour (88.2 per cent).
Punctuality is measured for commuter services at time to five minutes and 59 seconds within scheduled arrival.
Gippsland V/Line Users Group convener Natalie Thorne said the measurement criteria for the data was conservative, and the reality was worse for local commuters than the statistics indicated.
"The perception of punctuality is far worse than what is reflected in those statistics because the measurement is within six minutes, so anything within six minutes is actually considered on time," Ms Thorne said.
"Users perceive it to be much worse than that, probably a quarter of the time it's not on time, so it's not perceived as a reliable service for getting you places on time."
Ms Thorne reiterated the priority for the line should be to address the bottlenecks created by single tracks and to explore duplication of tracks from Caulfield to Dandenong.
She said the latest data did not come as a shock.
"It's not surprising we didn't do as well… there didn't appear to be any significant improvement in the service," Ms Thorne said.
"It just underscores the chronic issues that we have on the line."
The latest figures also drew the ire of Greens leader Greg Barber, who called for "V/Line to appear before a parliamentary inquiry to explain themselves".
V/Line spokesman Rob Curtain said a number of factors contributed to the poor performance of the Gippsland line in December.
"A range of factors influenced performance on the Gippsland corridor in December, including heat-related speed restrictions, storms and floods, animal strikes, vandalism and delays in the metropolitan network," Mr Curtain said.
"Despite these factors, we continue to do everything we can to run a safe, reliable service for local passengers, and improve infrastructure and services for passengers."
The State Government recently ordered 48 new regional carriages to improve local services, with long term plans to run five services a day to Bairnsdale in its Regional Network Development Plan.
More than $10 million was allocated for upgrades to stations along the Gippsland line in the 2016 state budget, and the State Government last year announced an extra 10 services a week to Traralgon from Melbourne starting 29 January this year.
Acting Public Transport Minister Jaala Pulford said the State Government would continue to work toward improvements on the line.
"We're removing level crossings, and ordering new carriages to improve services, while we get on with critical planning work for further upgrades on the Gippsland line in the future," Ms Pulford said.
"Our Regional Network Development Plan released last year sets out a long-term plan for track, train and signalling upgrades to allow trains to run faster, more frequently and more reliably – making the journey better for local commuters."
All short distance regions exceeded the 96 per cent reliability target of scheduled services to run, with Gippsland at 97.9 per cent.