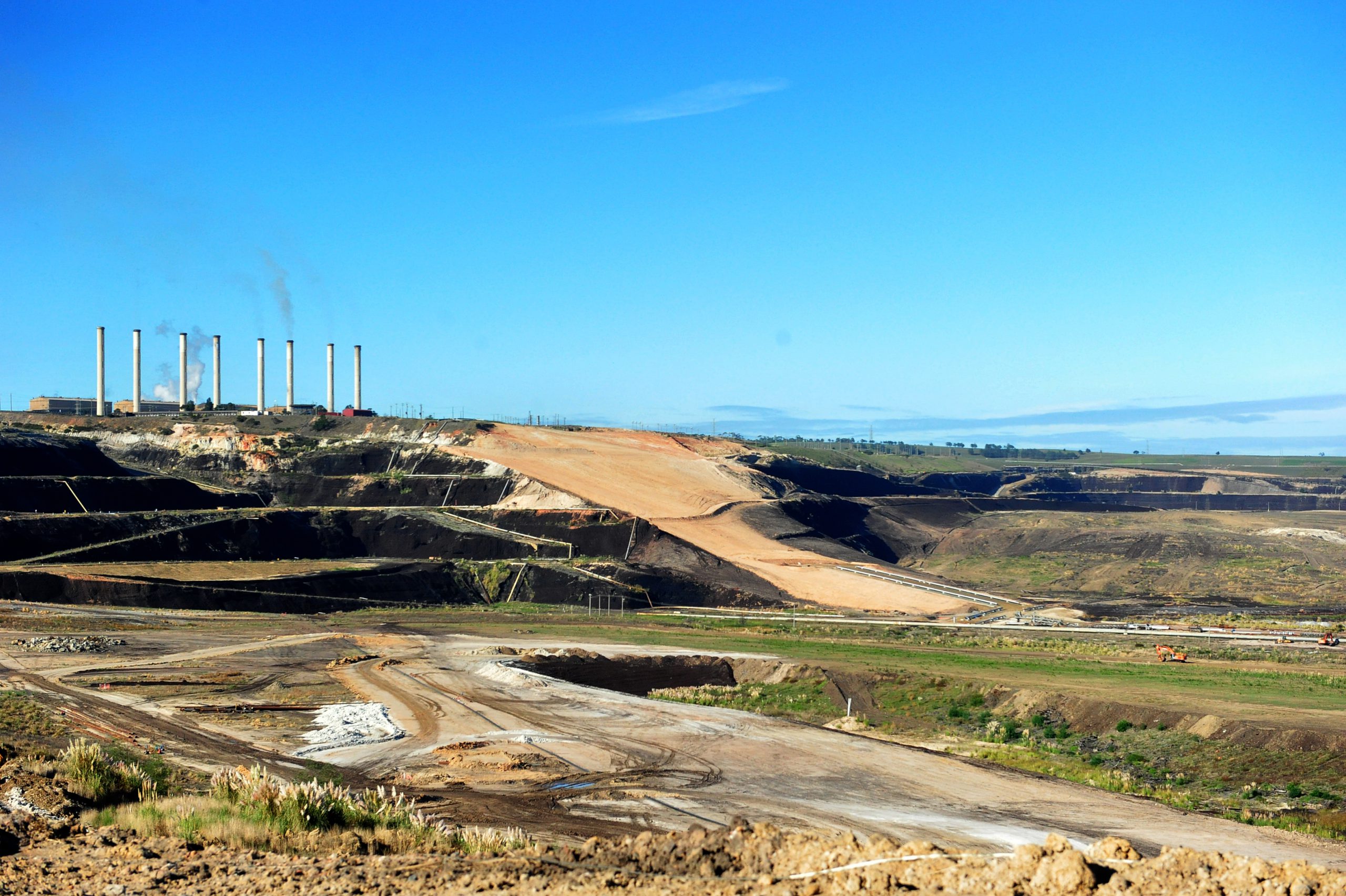 A new base-load power station in the Latrobe Valley is the latest panacea idea to save the region weeks out from Hazelwood closing its gates.
The Construction, Forestry, Mining and Energy Union, Member for Morwell Russell Northe and Latrobe City mayor Kellie O'Callaghan say a modern, energy efficient coal-fired power station using the region's abundant brown coal resource should not be dismissed through an "all or nothing attitude towards coal".
In the CFMEU's 'just transition' plan for the Valley, the union suggested the station should be built with carbon capture while assuring they did not oppose an energy transition from fossil fuels to renewables.
"There are currently only three economically viable sources of base-load power – hydroelectricity, coal and nuclear. The CFMEU's position is that cheap, brown coal generation is safer and a much more socially acceptable as a source of electrical power generation for Victorians than nuclear energy," the document reads.
Speaking to The Express, the union's mining and energy division Victoria secretary, Geoff Dyke, pointed to Germany building new coal-fired power plants in addition to its government strategy 'Energiewende' to increase renewable energy and slash carbon emissions.
Duetsche Welle reported in 2015, Swedish energy utility Vatenfall opened a 1600 megawatt coal-fired power plant that had been under construction for eight years, despite political opposition.
Mr Dyke said he understood the sensitivity and scepticism about building a new coal-fired power station, but the option needed to be considered to replace base-load power generation.
He said most modern designs of coal-fired power stations would halve the greenhouse gas emissions put out by Hazelwood and Yallourn.
"It's probably the smart way to go until other technologies are readily available to provide baseload power," Mr Dyke said.
Mr Northe said he supported the idea 10 years ago, acknowledging Victoria would be importing energy from New South Wales once Hazelwood closes at the end of March.
He said brown coal was an available resource in the Latrobe Valley and Gippsland and the project could create jobs.
"It doesn't have to be at the scale or magnitude of Hazelwood, but understanding our energy needs for the future, it's something that I'm supportive of and (the idea) needs to be explored," Mr Northe said.
"The reality is Yallourn might close within 10 years… 10 years goes very quickly and unless you've got that security of supply, we'll end up in the same situation as South Australia and rely on other states for our energy needs."
Councillor O'Callaghan said a new "high efficient, low emissions" station would secure both the Latrobe Valley and Portland communities, with the future of the latter's Alcoa power plant currently in doubt.
"The Alcoa Portland Smelter has enjoyed a long-term contract for supply of power from the Valley, so if the government proposes to build a new power station to secure (its) future, it should be built in the home of electricity generation," Cr O'Callaghan said.
However, she did not rule out the development of other energy sources.
"Council's position is that we'd be delighted to welcome them all," Cr O'Callaghan said.
"Our only qualification is that whatever it is must provide stable, meaningful employment for our community and its future generations."
Environment Victoria safe campaigns manager Nicholas Aberle said there was no market for a new brown coal power plant in the region.
"We are moving away from coal globally and in Australia, and lenders don't want to be associated," Dr Aberle said.
"Engie themselves have come out and said they are seeking tenders for solar."
Dr Aberle said at this point in time there was no such thing as an "efficient" power station.
"In terms of greenhouse gases…there is the possibility for power stations to be more efficient than they have been," Dr Aberle said.
"But efficient enough to make a different to climate pollution? No- CCS doesn't exist at this stage."
Do you think a new coal-fired power station should be built in the Latrobe Valley. Send a letter to the editor to news@lvexpress.com.au