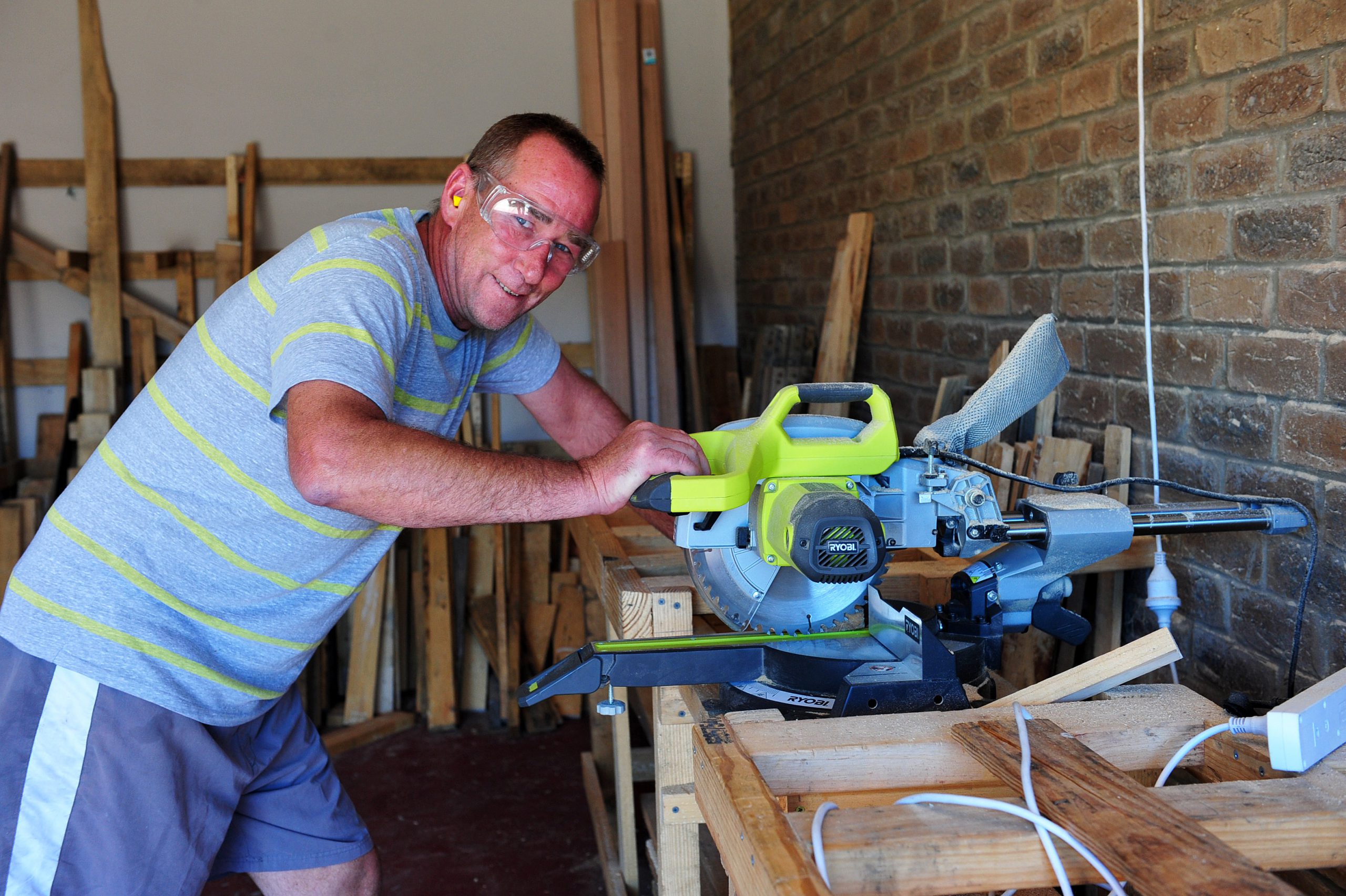 Supervisors fear a new Work for the Dole program won't continue past its six-month trial.
Lending Hands is an initiative helping Latrobe Valley jobseekers gain transferable skills in the areas of woodwork, creative arts and retails while supporting local charities.
Operating since October, the program is run at a Morwell shopfront where participants create items including paintings, dog kennels and hand-stitched goods, which are sold to the public in support of local charities.
But its supervisor, Jess Christmass, worries the initiative won't continue without the community's support.
Ms Christmass said the general public wasn't aware of the program's existence and job agencies weren't referring their clients.
Numbers were dwindling, she said, and donations of building and art supplies were greatly needed.
"This is us putting our hands up saying 'we're here, come see us'," Ms Christmass said.
"We really need potential participants to contact their job agencies and ask to be referred."
Ms Christmass said the program aimed to "show the community that the unemployed can contribute" while assisting those looking for work to find their feet.
Graduates of the program also receive a Certificate III in Business.
Co-supervisor, Brett Roberts admitted it was a challenge keeping participants engaged, with a number who "simply stop showing up".
But he said it was important the program continued for those who gave it a chance.
"It gives them life skills, self esteem and a bit of pride," Mr Roberts said.
"You've got to remember, we're dealing with those who have less of an education, guys who have never picked up a tape measure before."
Lending Hands' shopfront is open from 9am to 2.30pm weekdays at 197 Princes Drive, Morwell.
Phone 0474 345 315 if you would like to donate supplies.
Work for the Dole participants looking to take part in Lending Hands can ask their job agencies for a referral to the program.