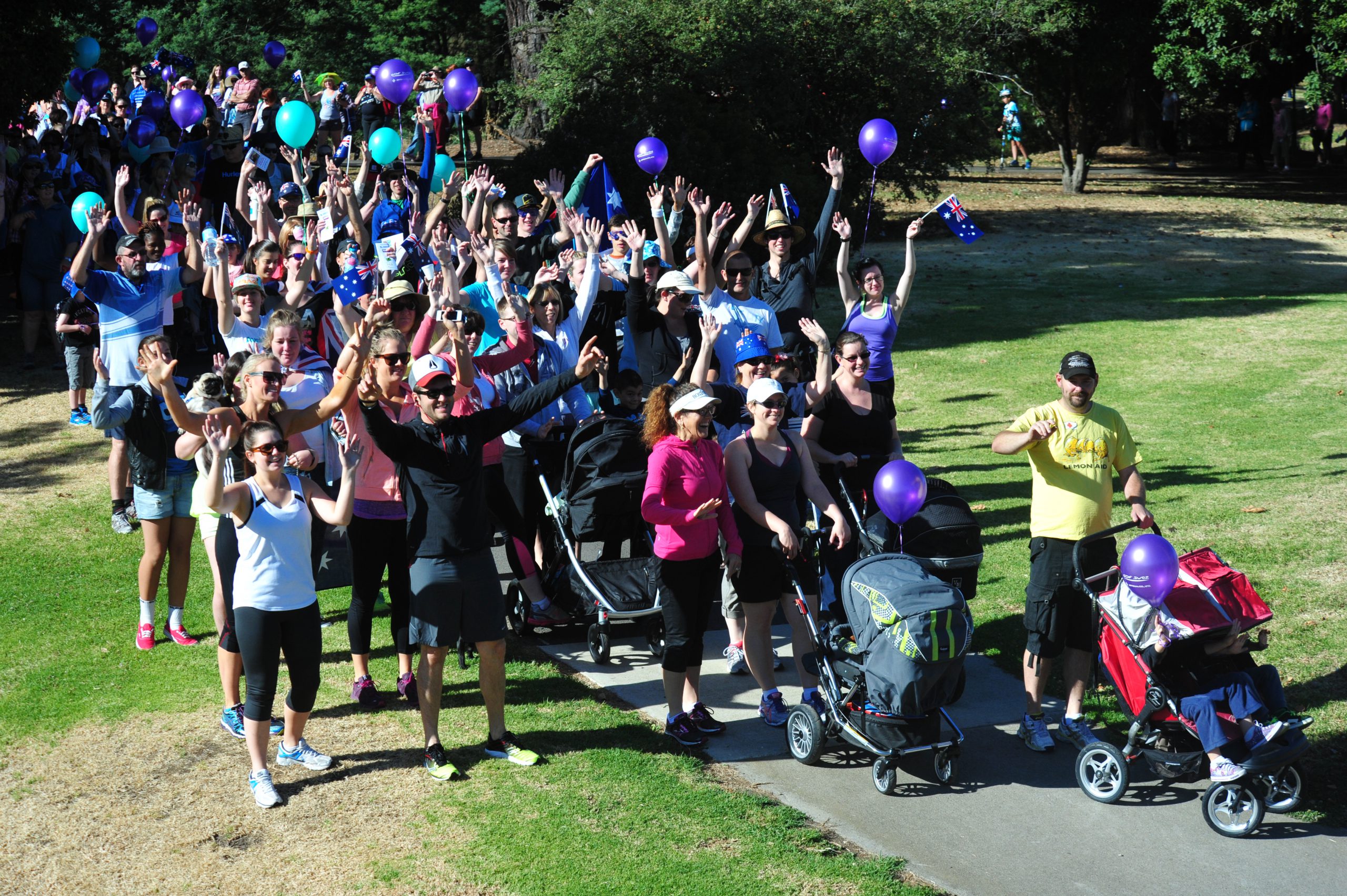 Traralgon's annual Australia Day Heart Walk will not go ahead this Thursday due to a lack of sponsorship and organisation.
The event features a community walk of hundreds of people from Victory Park through the town and would have been in its 21st year.
Its sponsor, Loy Yang B and Hazelwood owner Engie, handed over the running of the 2016 Heart Walk to FareShare, but the food charity says it's not in a position to take on the event again this year.
Engie spokesman Trevor Rowe said last year's arrangement with FareShare was seen as a "transition" period until another organisation could be found to run the Heart Walk longer-term.
"We sponsored the Heart Walk for 20 years," Mr Rowe said.
"We've moved into different areas of sponsorship over time and it was decided we would allocate the funding elsewhere."
Mr Rowe said Engie would sponsor more than $600,000 worth of programs for the Latrobe Valley in 2017.
FareShare chief executive Marcus Godinho said the charity took on the event last year as a one-off with the help of local volunteers.
"It was very much the intention another local community charity would put their hand up and take this on," Mr Godinho said.
He said as a community organisation that "runs on the smell of an oily rag", FareShare was not able to stretch its resources far enough to become the event's organiser and would focus on its core activities of using surplus supermarket food to make meals for the disadvantaged.
Mr Godinho said he informed Latrobe City Council of this in the middle of last year and hoped it would be able to find a group to run the event.
Latrobe City chief executive Gary Van Driel said the Traralgon Lions Club, which hosts the Australia Day breakfast at Victory Park, sought to identify a way the Heart Walk could go ahead this year, but had been unsuccessful.
Lions Club member and breakfast coordinator Dennis Paine confirmed this, saying he hoped to secure an organiser for the 2018 walk.
Mr Van Driel encouraged Engie to reconsider its commitment to the event.
When asked whether council would consider running the Heart Walk itself, Mr Van Driel said council provided grant funding for such events.
"Our preference is always for the community to continue to own and run these types of events," Mr Van Driel said.
"Council's Australia Day commitments include sponsorship of community breakfast events, Australia Day Awards, hosting the Australia Day Ambassadors and the Kernot Hall Citizenship Ceremony."
The Australia Day free breakfast at Victory Park will go ahead as usual from 8am.