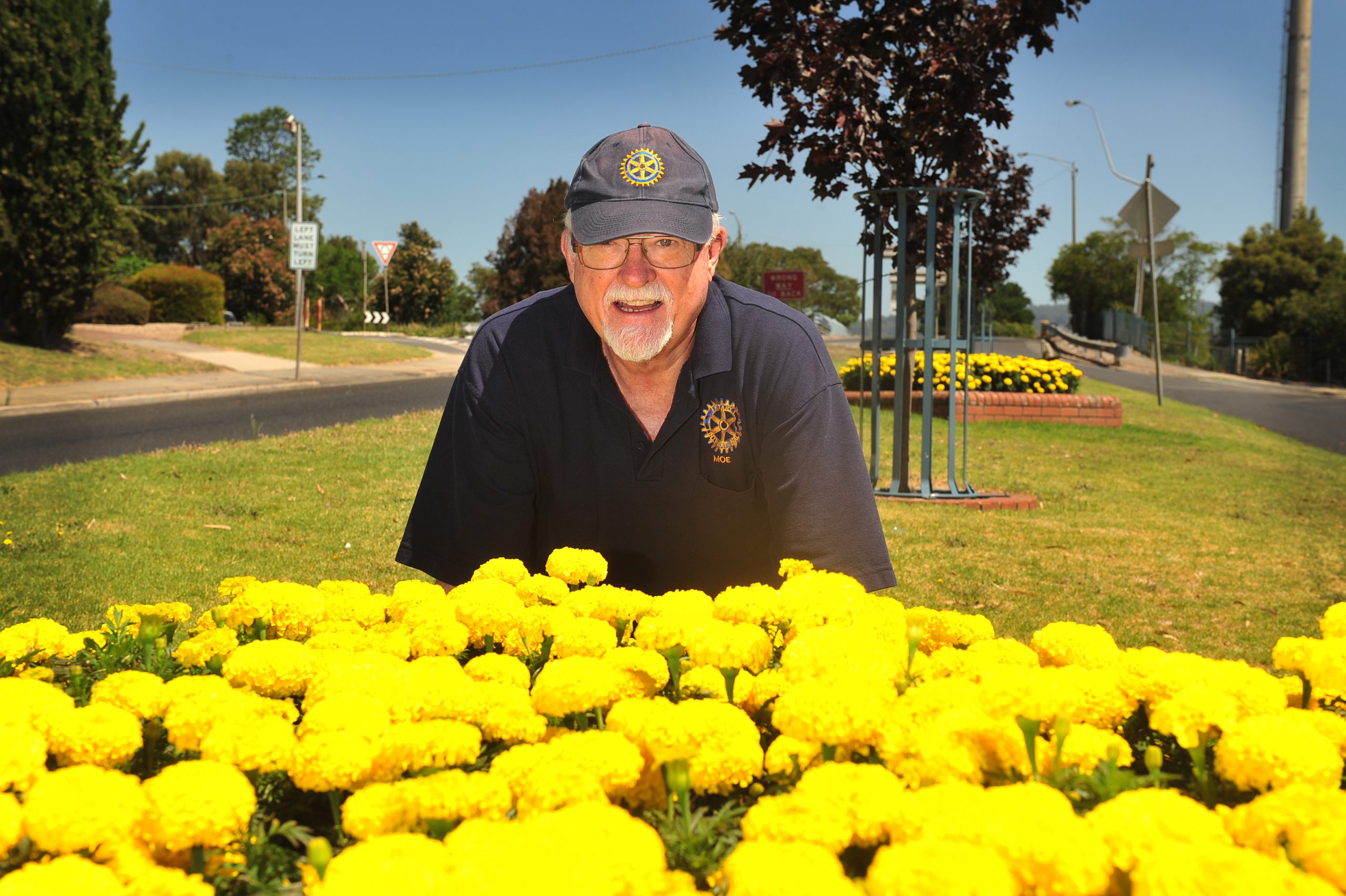 It's been a golden summer for Moe thanks to a new floral emblem.
Marigolds are in full bloom across the town's central business district, lining Anzac Street, the Albert Street roundabouts and shopfronts along George Street.
The pollenpalooza is the work of the Moe Rotary Club, which has been behind the beautification project designed to bring some positive energy to the postcode.
"It was basically a project to brighten up Moe with bright yellow flowers that began with an M, and for people to be aware of what Rotary does in town and surrounds," Moe Rotary president, Dr Len Cairns said.
"They look fantastic at the moment, they're fully blooming and everyone's noticing them."
To kick things off Rotary members sold Marigolds for gold coin donations by the punnet outside the pub on Moore Street every Saturday for five weeks late last year.
They handed out "a few hundred punnets" or about 1000 plants in that time as the community warmed to the idea.
With the help of Make Moe Glow, the Moe Traders Association and Latrobe City Council, Rotary then set about turning the town yellow.
They filled wheelbarrows, designed and produced by RRR Emporium's work for the dole program through GEST, with the flowers and about eight businesses proudly displayed them along George Street.
Council also joined the party by planting them in prominent public garden beds they maintain.
As the Marigolds near the end of their cycle, Dr Cairns said he hoped the tradition would continue in the future.
"It's a simple idea and we hope to do it again next year with more wheelbarrows," he said.
"We'll try and make it a feature that every summer Moe blooms with a bright yellow Marigold flower."
Dr Cairns said the Rotary club had also received some interest from prospective members following the campaign.
For more information about the Moe Rotary Club, visit www.moerotary.org or phone the club's secretary on 0419 389 050.