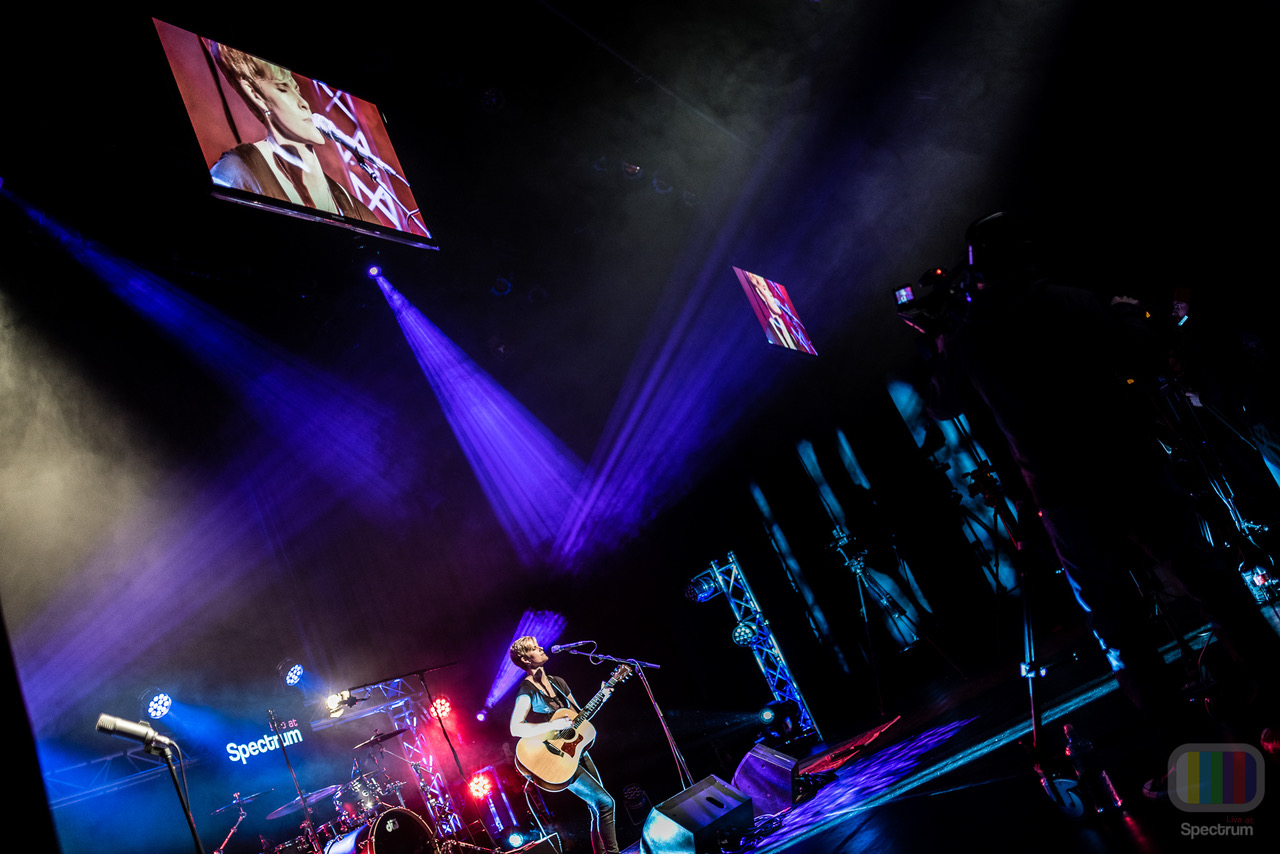 Live at Spectrum will return to Traralgon on Sunday night to showcase some of Gippsland's best musicians.

Show producer Brett Tippet said the production received national attention last season and was excited about the upcoming show.
"We've got two young performers on Sunday night including Darcy Fox from Moe and 16 year-old Riley Walsh from Bairnsdale," Tippet said.
"We've seen Riley at a few open mic events and he's just recorded an EP. It'll be a good opportunity for he and Darcy to promote their tracks to a decent audience."
Renowned Gippsland musician Sandy Clark will feature in a short film where he recalls a lifetime of music across the region.
"He speaks about a time (in 1975) where he had to fill-in for AC/DC because their base player forgot about the gig and didn't get (to the Moe Town Hall)," Tippet said.
"He also speaks about the Top Pub in Morwell and although it's really only known as a bistro now, back in the day, it was known as the hot spot for live entertainment where people would come from as far as Melbourne to see a show."
In a new development, people across the region will hear the show live on TRFM.
"We're excited to have TRFM on board, people can listen to the entire production without any commercials," Tippet said.
"We had a listen back to some of the shows and figured it would work well regardless of if they're listening on radio or watching online."
The show will also be streamed on the Live at Spectrum website and rebroadcast on Foxtel and Channel 31 at a later date.
"We also encourage people to jump onto the Live at Spectrum Facebook page where they can interact and send messages live during the show," Tippet said.
Live at Spectrum is on the lookout to document the history of Gippsland's music scene and would like to hear from people who may have an interesting story to share.
The volunteer-run show is on this Sunday at 7.30pm and emceed by Trent McCurdy and Brett Glover.
For more information or to register to attend the live show, visit liveatspectrum.com.au