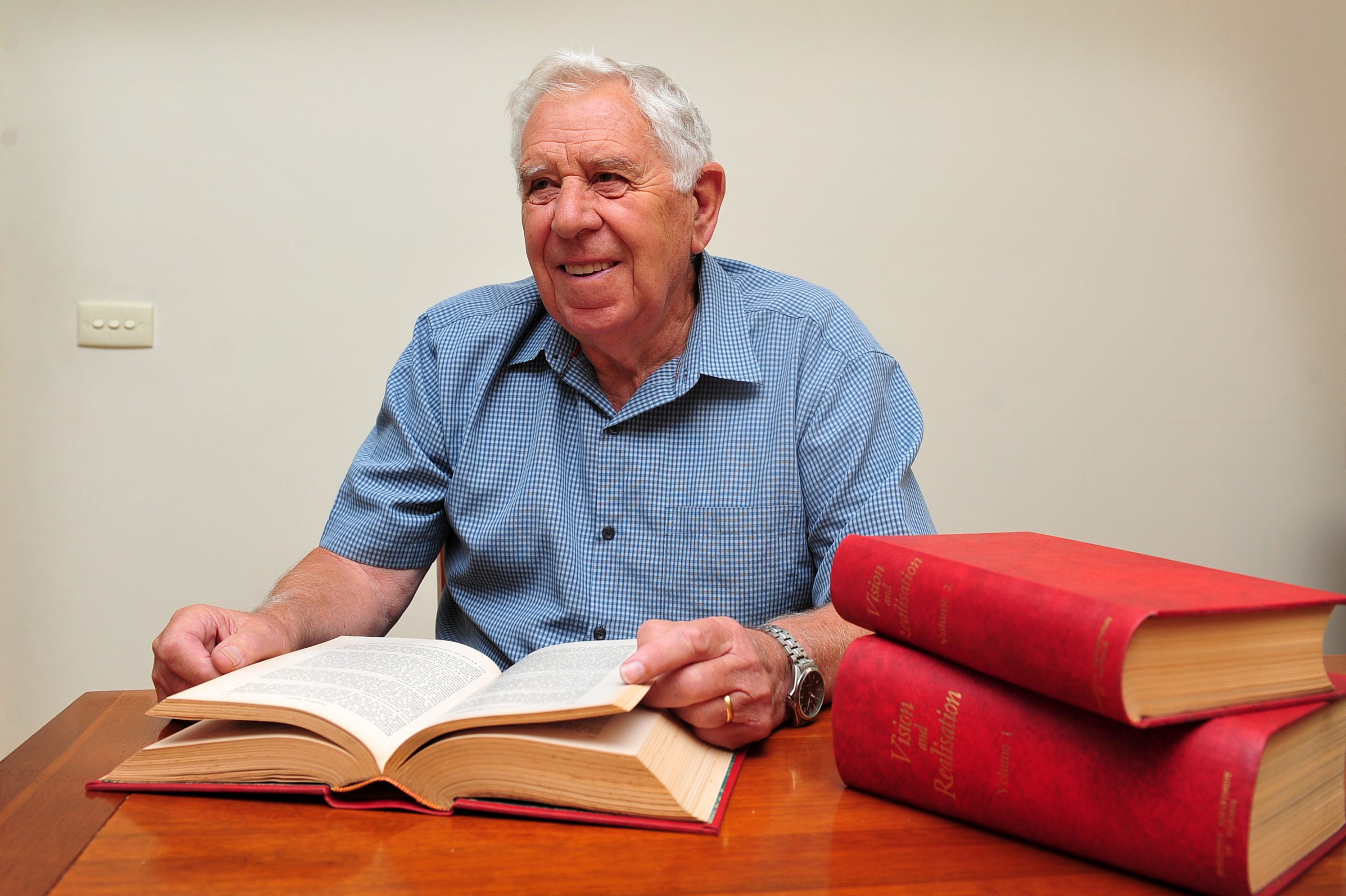 If you went to primary school in the Latrobe Valley chances are you probably knew 'Mr Wood'.
McRae Wood, known to many as Mac, is the Valley's newest recipient of the prestigious national medal, the Order of Australia.
Recognised for the decades of service to the Valley and in particular his extensive career in education, Mac said he was surprised, humbled and even shocked to receive confirmation of the award late last year.
"I was notified in December but I wasn't allowed to tell anyone… Christmas time was difficult because I couldn't say a word about it," Mac said.
"I have no idea who nominated me for it, not a single clue."
Between 1954 to 1992, Mac taught at Grey Street, Stockdale Road and Kosciuszko Street primary schools in Traralgon, Hazelwood South, Moe's Elizabeth Street, Newborough East and Collins Street in Morwell, before finishing as principal at Churchill North primary in 1992.
Outside of the education system, Mac's been an active member of Rotary for more than 30 years where he's served as treasurer and ran the Christmas gift wrap fundraiser.
He was also a Probus member for 20 years where he has held the title of president and secretary and served in an administration capacity for Scouts for more than 30 years.
He's also currently involved with the Latrobe Valley Positive Ageing committee.
The father of four and grandfather to five said the OAM wouldn't change his passionate commitment to the community.

"Someone called me the other day and said, 'I guess that will be the end of the work you do for Rotary'. I replied, 'I'll be still cutting onions for the barbecue on Saturday, mate', Mac said.
"I'm honoured to receive the OAM and perhaps I follow in the footsteps of my mother (Elese Wood) who was awarded a Member of the British Empire for her service to the Yarram community."
Mac, who retired from education 24 years ago, aged 57, said his key to staying well was "keeping active".
"Whether it be mentally, physically or emotionally you just have to keep active," he said. Mac's wife Judy, of 57 years, said their life had been a "partnership" of volunteerism and many laughs, but said the OAM would not change their lives much.
When asked what the secret was to a long and healthy relationship, Mac jokingly replied with "two words – yes dear".
"But in all honestly I could not have done what I have done without the support of my dear wife and the support of the family because at times there's been clashes between carrying out a community activity or a family activity," he said.
"I'd like to thank all the people I've had the opportunity to work with and become friends with, there are some magnificent people out there."