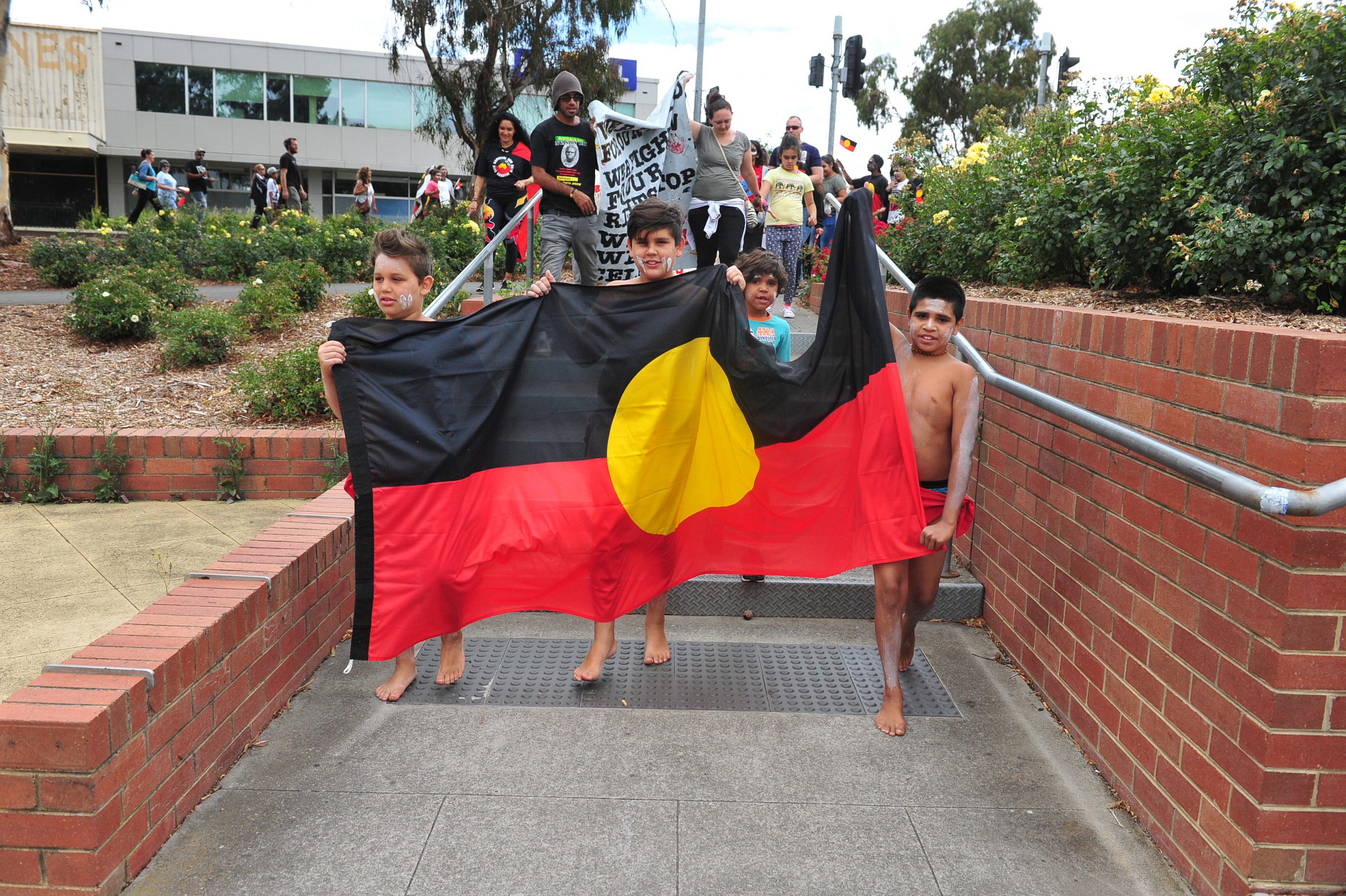 The Latrobe Valley's inaugural 'Invasion Day' rally has sparked positive community conversation, according to its organiser.
While many tucked into a typical Australia Day breakfast, the region's indigenous community took to the streets in Morwell in a peaceful demonstration highlighting the often-forgotten events of decades passed.
The first of its kind held locally, indigenous people have previously had to travel to Melbourne to participate in the city's rally to mourn the 26 January date and the founding of the nation by British settlement.
For event organiser Naomi Murphy, the opportunity to host a local march signified a lot more than "just walking through the streets".
"To not go to Melbourne and have the local kids join in, people of all ages united, meant more to me than anything," Ms Murphy said.
She said the rally was "empowering" for the Koorie population while also highlighting the strength of the Latrobe Valley community in general.
"There's a lot of good happening in the Valley but we always focus on the negative," Ms Murphy said.
Ms Murphy said the general public was respectful of the rally, which went from Morwell's Buckley Street towards the Tarwin Street pop-up park, down George Street and to Latrobe City Council headquarters, with participants stopping along the way to partake in traditional activities.
She said feedback was "overwhelmingly positive".
"Feedback was it's the start of a really good thing. We'll be back bigger, better and stronger next year," Ms Murphy said.
Latrobe City mayor Kellie O'Callaghan said it was important all members of the community could mark Australia Day in a "way they feel comfortable".
"For some, that may not be celebrating but rather reflecting on events of the past and the impact of the day for generations passed," Cr O'Callaghan said.
Ms Murphy thanked the Warriors of the Aboriginal Resistance and all who attended for their support.