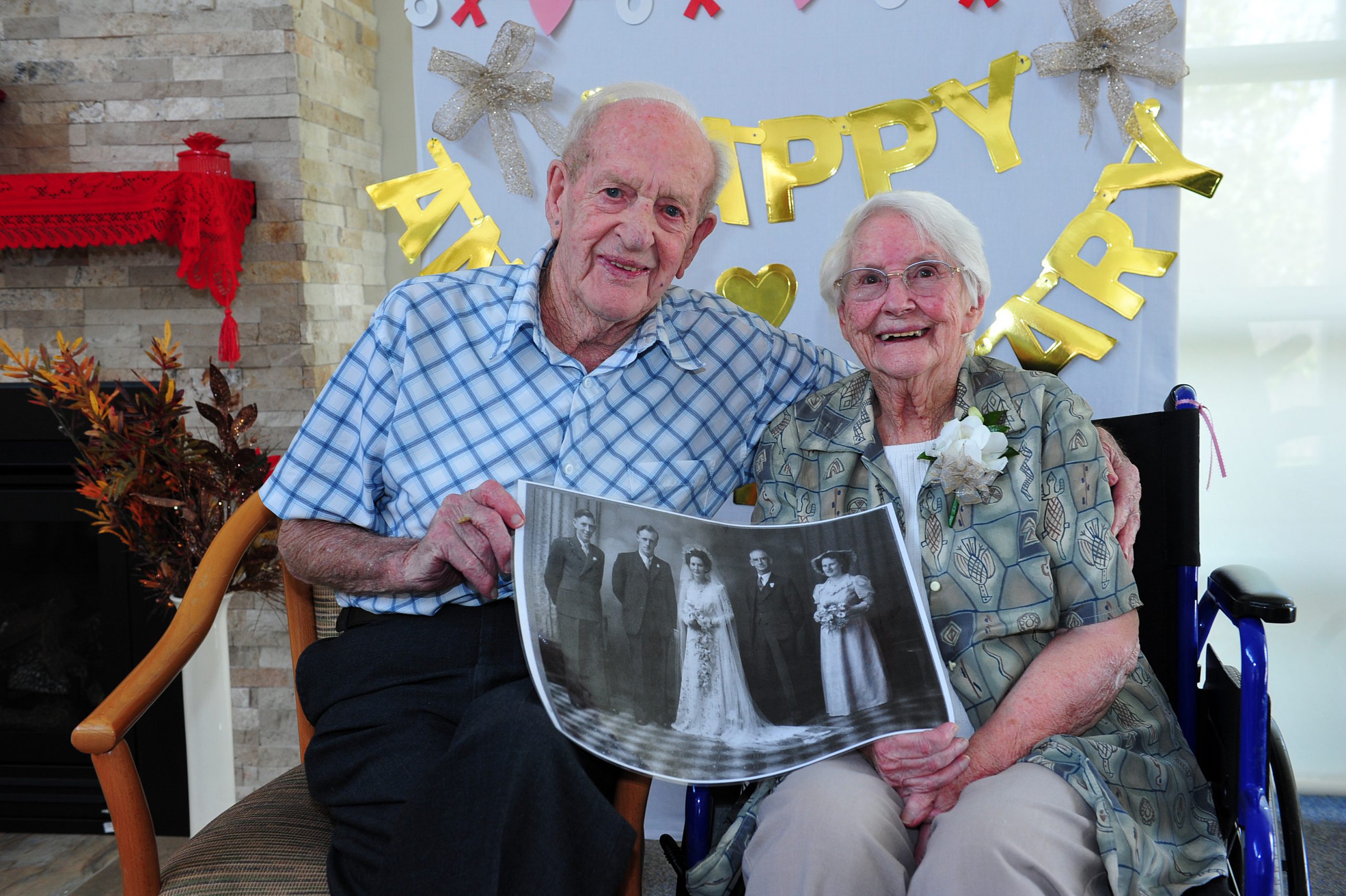 It was the making of a modern day romantic comedy, but for Traralgon couple Tom and Joan Clarke their love story began with a fall.
Tom says he literally fell head over heels for Joan while the pair were working at the Maryvale paper mill in 1945.
"She looked at me hard. I went to run away but I fell over and she caught me," Tom, whose birth name is Leslie, said.
Two years later the couple married, and yesterday they celebrated their 70th wedding anniversary in front of family and friends.
They describe their marriage as "a happy one" but Joan said the relationship got off to a rocky start.
Joan was brought up in a strict Catholic household, and Tom was initially shunned by her family for not being religious.
"But then one day he picked me up and took me to mass. He had become a Catholic and didn't tell me," Joan said.
Tom said he knew Joan was 'the one' so had converted to Catholicism, eventually winning the approval of her parents.
The pair had five children – Allan, Gary, Dennis, Glenn and Jennifer and are now grandparents to 10.
Joan joked the secret to a long marriage was to "agree" while Tom said when he took his marriage vows, he committed to forever.
"I believe that once you're married, you're married. It takes a bit of work but nobody's ever died from hard work," Tom said.
"And Joan and I, we just seem to go together."
The couple, both now 91 years-old, also make sure to take time out each day to enjoy their "little rituals".
At 5pm each day you will find the Margery Cole aged care residents enjoying a glass of wine and a beer – something they have done for many years.
"We take each day as it comes. But give me a bit of cake and a glass of beer and I'm happy," Tom said.
Joan said she was taken by Tom's infectious personality.
"He's always laughing. He's such a happy person while I'm a bit of a grump," she said.
"I think that's why we work."