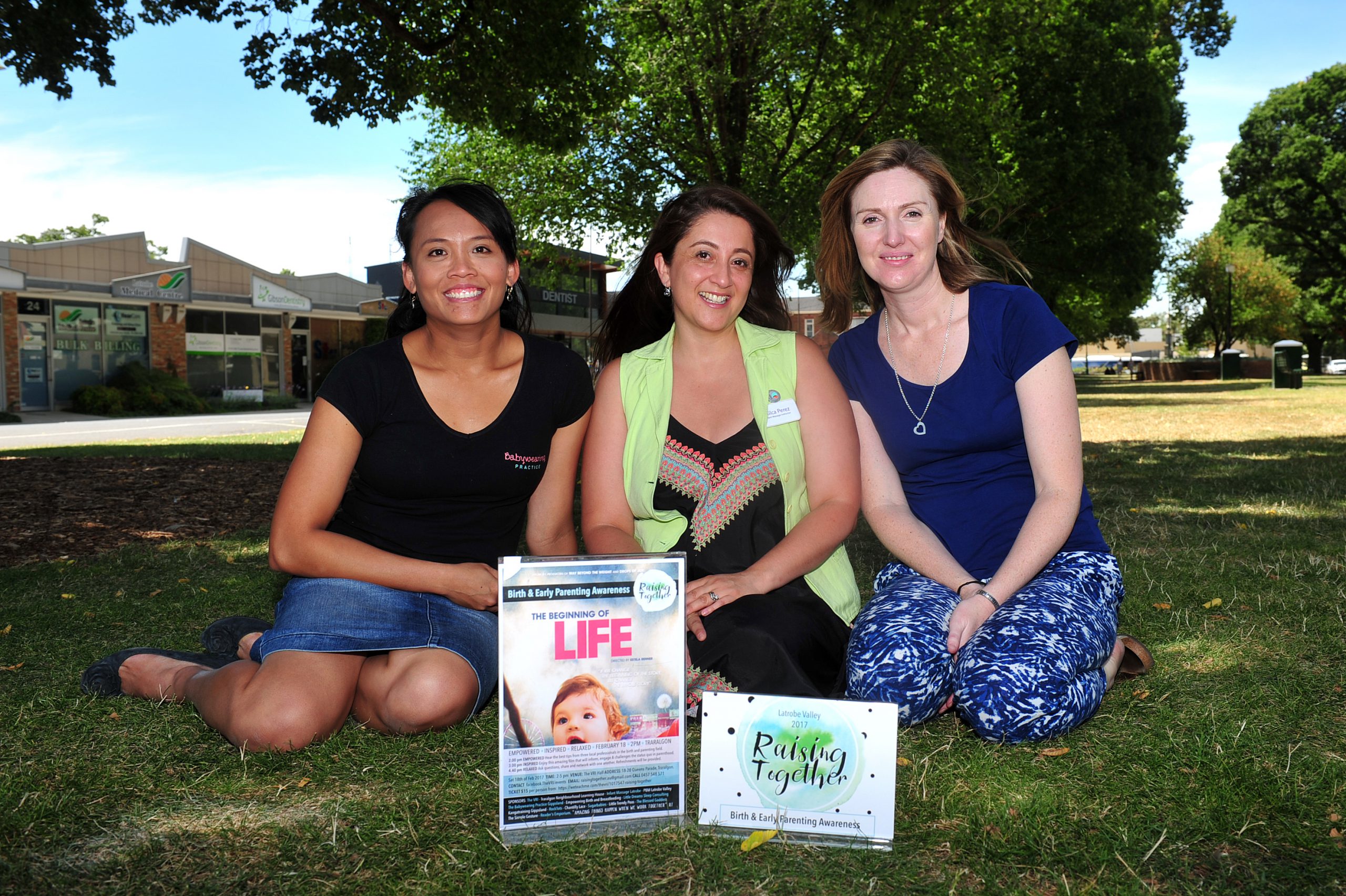 A group of mothers will hold an early parenting awareness event later this month to help identify "what's best for your baby in modern life".
'Raising Together' was formed after a shortage of newborn and early parenting support services in Gippsland.
The event's aim is to create a directory of services and opportunities for new parents across the Valley.
Event organiser and mother Milca Perez, who moved to Australia six years ago from Chile, said there was limited support for her as a new parent.
"It'll give parents an option to meet new parents and discuss good parenting techniques and practices with people in similar circumstances," Ms Perez said.
"It's the first event of its kind in our community."
Ms Perez said the idea had been "brewing" for some time and was pleased the event had become a reality.
Three guest speakers will headline the afternoon including Ms Perez, childbirth educator and breastfeeding counsellor Cristy Russell and Moe South mother Hazlina Schloetel, who will discuss the technique of 'babywearing'.
The directory will establish ongoing contact services for newborn support, maternity products and baby education.
"The directory will allow parents to learn about baby acupuncture and chiropractic lessons and classes for newborns like Gymbaroo plus lots more," Ms Perez said.
A screening of the documentary, 'The Beginning of Life', which challenges the status quo when it comes to parenthood, will be featured during the event.
Raising Together will be held on 18 February from 2pm to 5.30pm at The VRI hall, Traralgon.
Cost is $15 with prizes from local stores and sponsors up for grabs.
For more information phone Hazlina Schloetel on 0457 548 571.