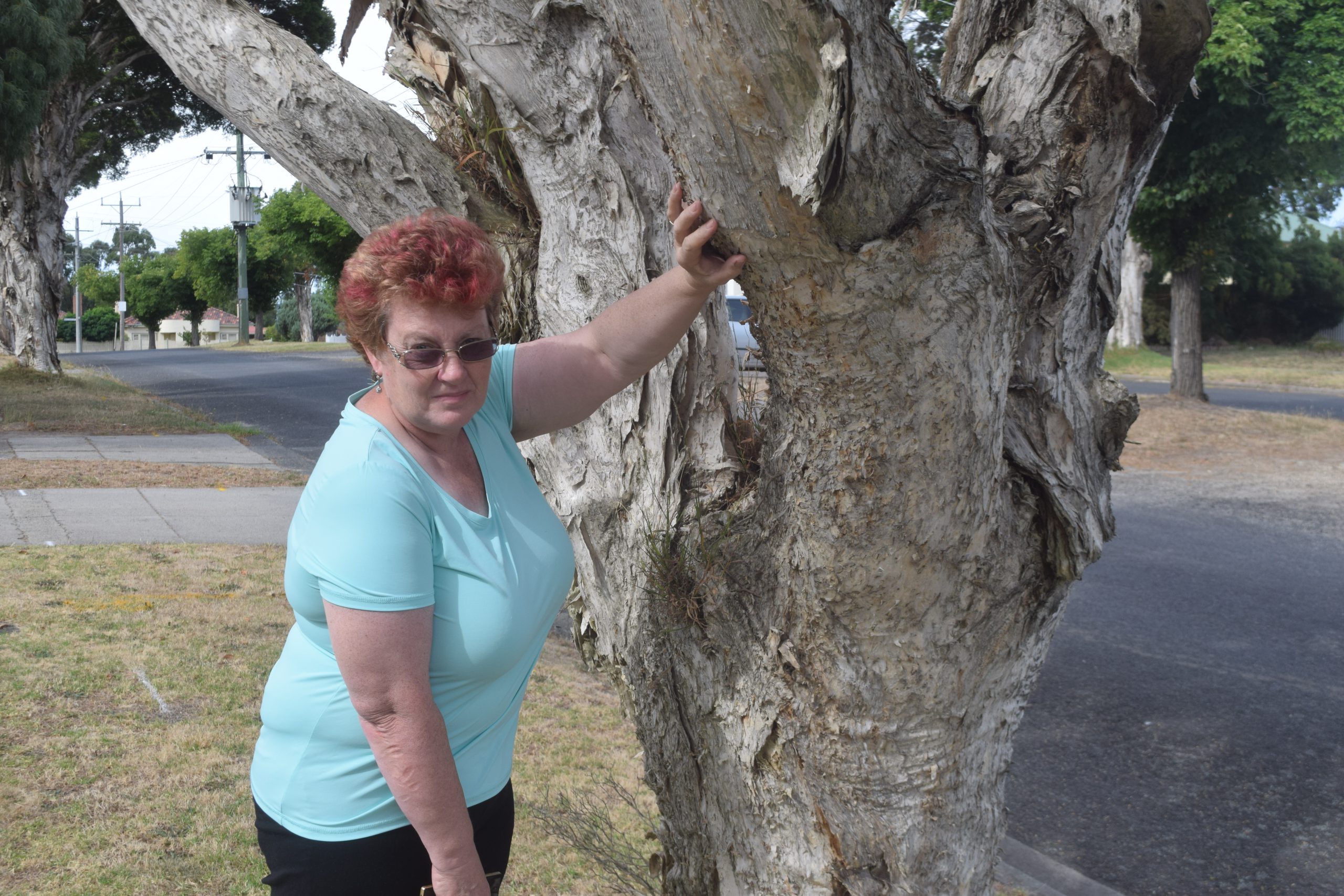 Morwell's Jennifer Barfoot believes Tarwin Street won't be the same after the removal of its iconic trees last week.

"I've lived in Morwell all my life, these trees were here when I was a child and it'll be sad to see them gone," Ms Barfoot said.
"It gives the street a bit of character and we'll miss the shade the trees provided, but on the plus side we'll have good drainage which is required."
The curb-side and median strip trees are being removed as part of drainage and road construction upgrades by Latrobe City Council.
General manager infrastructure and recreation Steven Piasente said the melaleuca trees in the nature strips and elm trees in the median strip were inappropriate for the urban landscape.
Mr Piasente said the old trees would be replaced with a more suitable tree species in the near future.
"The trees are too large for their current location and they cause damage to existing council assets, requiring continuous pruning due to the proximity of the overhead powerlines," he said.
The section of Tarwin Street between Elgin and Wallace streets had been identified for rehabilitation.
During the rehabilitation the street will receive improved storm water drainage, new road infrastructure including kerb and channel works, vehicle crossings, asphalt surfacing and improved street lighting.
A raised centre median strip and a clearly defined traffic lane with parallel parking lanes will also be included as part of the work.
Mr Piasente said planting more appropriate tree species meant it would save council time and resources.