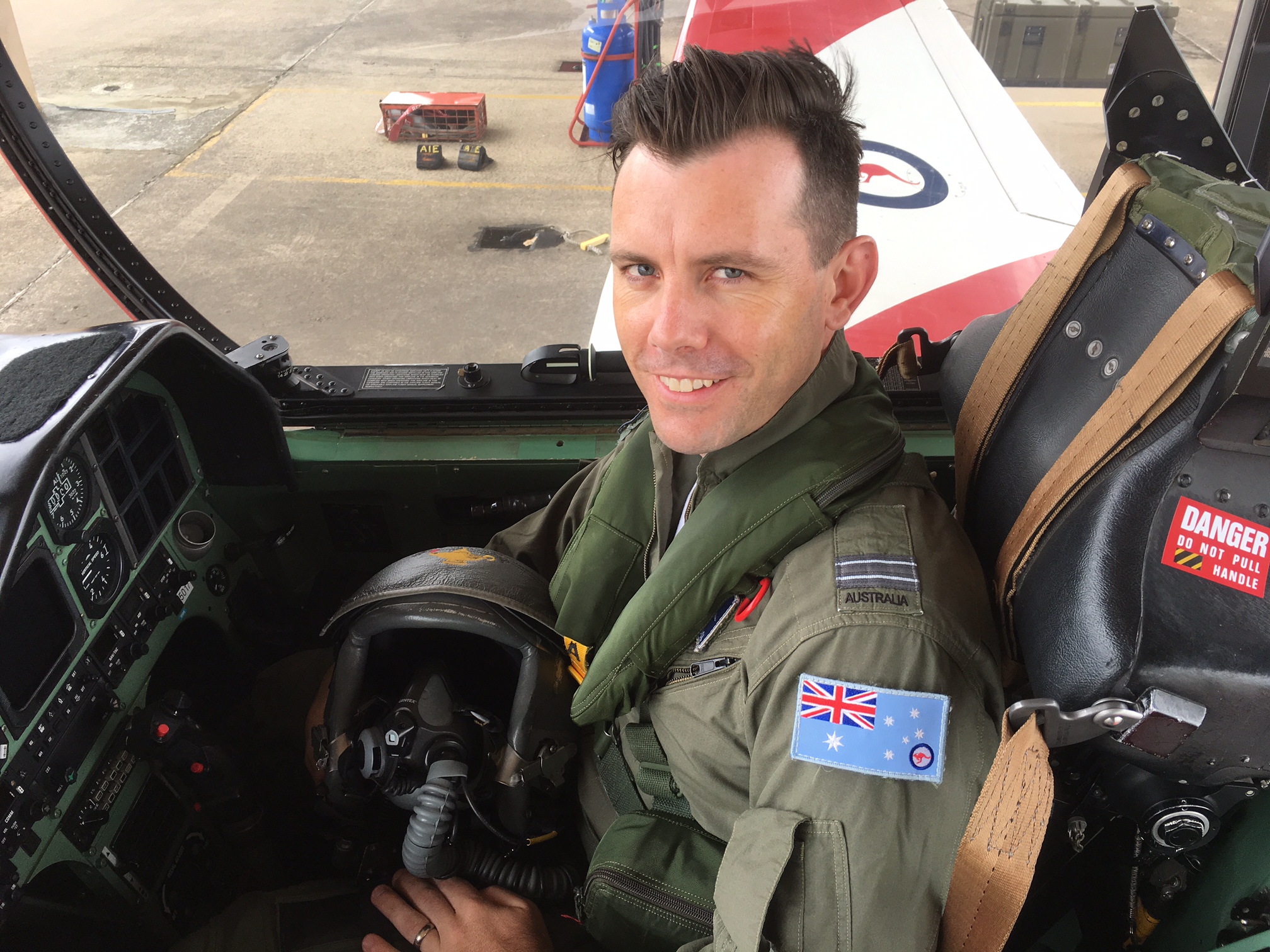 Flight Lieutenant Steve English knew he wanted to be a pilot from the age of six.
He joined the cadets when he was 13, the Royal Australian Air Force at 18 and the Roulettes when he was 29.
The 34 year-old is now based at the Central Flying School located at RAAF Base East Sale.
With more than 3800 hours of flight experience, Flight Lieutenant English will fly a PC9 from RAAF Base East Sale to Latrobe Regional Airport next Monday for a flight demonstration as part of the 426 Squadron Cadets open night and recruitment drive.
"It takes around four minutes to fly from the RAAF Base to the airfield at Traralgon, basically when you finish the incline you start to decline again," Flight Lieutenant English said.
"I'm looking forward to doing an air demonstration but more importantly speaking with the young kids who think they could see themselves as a pilot down the track."
Flight Lieutenant English said the cadets offered him a hands-on approach to flying, citing "motivation" as the key contributor to success as a cadet.
"It's a challenging, but very rewarding experience and when I've had a bad day I go for a fly and I realise how lucky I really am," he said.
The PC9 flies up to 320 knots which is about 580 kilometres per hour and "pulls around 6G".
"That means it requires six times as much force if I want to lift my hand in front of my face while I'm in the air … it's very hard to do," First Lieutenant English said.
"I'll speak about life in the air force and what it's like as a career before I'll do an aerobatic display (on the night) which will last for about six minutes and include some loops, barrel roles and an inverted fly past."
Recruitment is open for people aged between 13 to 18 but on the night the recruitment drive is open to anyone who would like to find out more information about the cadets with a barbecue provided from 6pm.
Those attending will have a chance to speak with Flight Lieutenant English and view the PC9 plane and cockpit.
For more information on the recruitment drive and open night on Monday, visit 426 Squadron Cadets Facebook page or phone 0408 534 018.