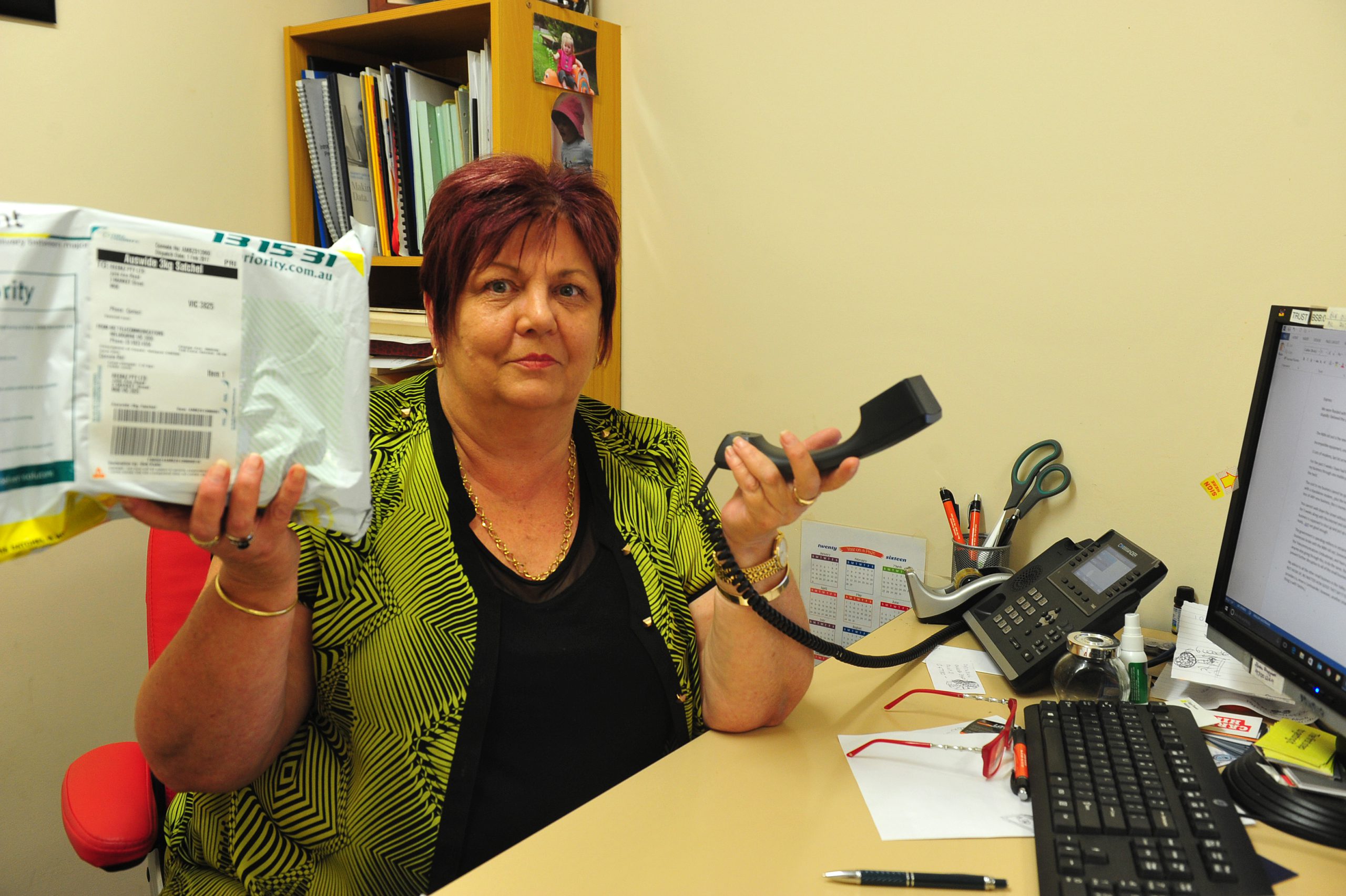 RUNNING a small business is tough enough, but try doing it without phone or internet for three weeks.
That has been the reality for Moe based real estate agency Latrobe Properties which has been offline since 18 January due to a botched transition to the National Broadband Network.
Business director Julie Reed said she had lost at least $30,000 in revenue while waiting for a fix from her internet and phone service provider, Commander.
In the interim the business has paid for wi-fi hotspot modems for internet connectivity and had landline calls diverted through Ms Reed's mobile phone.
She said the company's phone plan allowed for up to 1000 calls per month, a number it needed to make in order to remain financially viable, and the business was bleeding without telecommunications.
"For the past three weeks I have had no phones, faxes, scanning, internet or computers, and trying to run my business on one mobile phone, while five staff members and myself are slowly going round the twist," Ms Reed said.
"I know I'm not an overly large business but my wage pool is still quite high and we need to be productive, and when you're not productive you're going backwards.
"There's a lot of stress and frustration."
After being flooded with NBN marketing, Ms Reed said she upgraded late last year and was connected to the high speed network on 20 December.
She said the service worked until 18 January, when a Commander technician came out to tinker with the connection, which was when the business "lost everything".
Three batches of modems have been issued since which have not solved the problem.
Ms Reed said communicating with Commander had been frustrating, with long hold times, no return calls and at one point "point blank" refusal to send a technician.
She compared the NBN rollout to the failed 'home insulation scheme' as the new government debacle, following several residential and commercial complaints with the service's implementation and stability to date.
She said she had contacted the telecommunications ombudsman and had applied for a hearing at VCAT over the matter.
"I recommend anyone else going through this to do the same; this is the only way we may get something done to prevent further disruption to all of the small businesses in the Valley," Ms Reed said.
"The government is spending millions in retraining staff in the Latrobe Valley while sending small business broke with the NBN roll out… and every job in the Valley right now counts."
Ms Reed's advice to Valley businesses was to give the NBN a "wide berth" until its stability was proven.
Network owner operator NBN Corporation, which acts as a wholesaler to ISPs, said the onus in this case was on Commander.
Retail service providers place orders with NBN and go to the owner/operator for resolutions when their customers have issues.
NBN Co Manager State Corporate Affairs for Victoria Michael Moore said Latrobe Properties was connected before Christmas but Commander "has not raised any issues with NBN in relation to the service".
"We have been in contact with the business operator and have confirmed that this is not a network issue and therefore needs to be resolved by their retail service provider," Mr Moore said.
"We have been advised that the retail service provider was working on-site (yesterday) to resolve this issue."
The Express contacted Commander for comment but the company did not reply by the time of going to print.