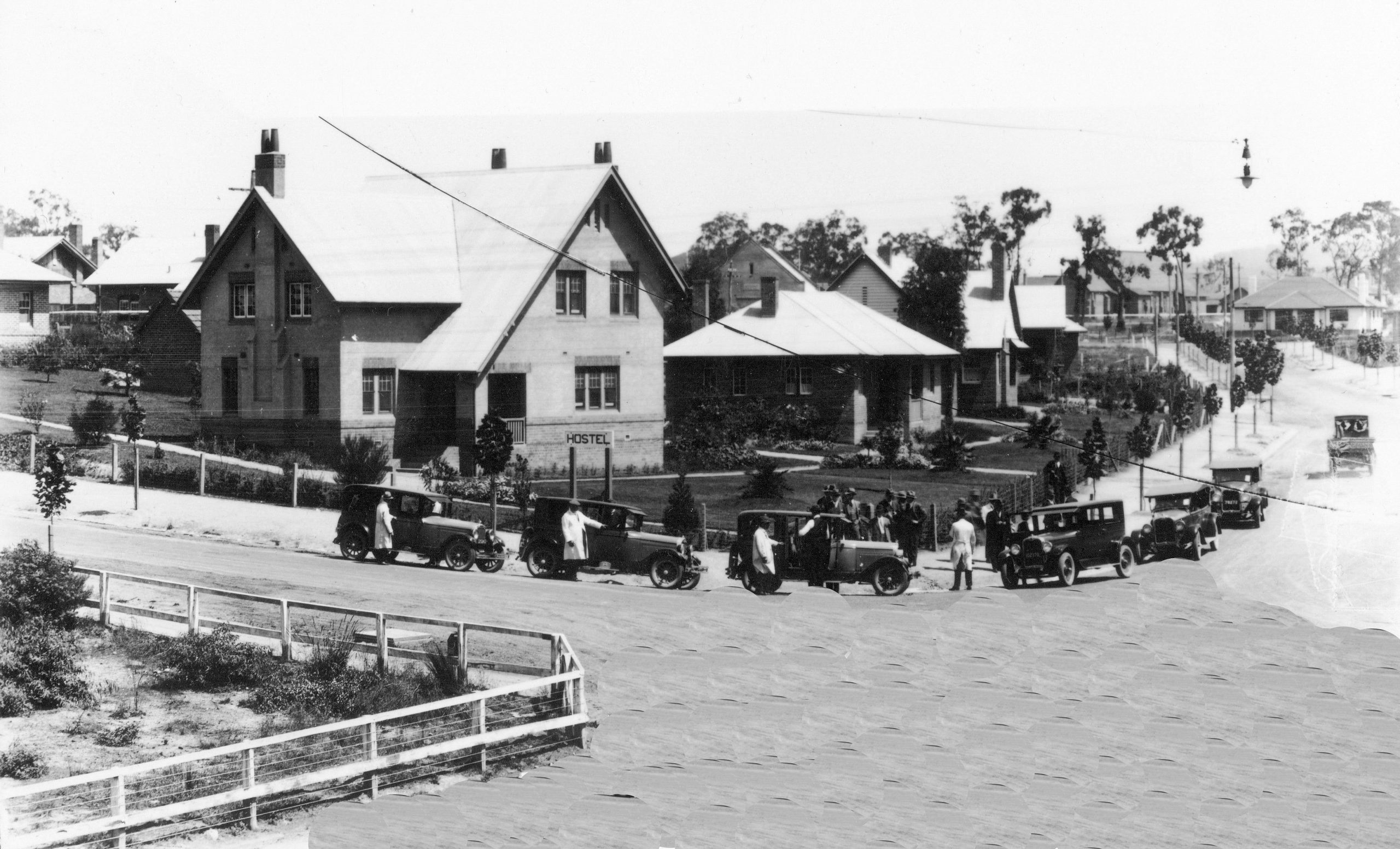 RELATED COVERAGE: Longing for Yallourn

There is no physical site to evoke the memories of Yallourn.
All that stands is an open cut and a commemorative map.
But a group of locals continues to work to keep Yallourn alive.
"There will be a strong connection to Yallourn until the last person has gone," former Yallourn resident and Yallourn Association secretary Julie George said.
"Then there will be Virtual Yallourn to remind others of the community that lived there in its 60-year life span," she said, referring to the website dedicated to the town. The State Electricity Commission-owned Yallourn was unique in multiple ways.
It was a company town, but one built in the 1920s on specific design principles.
"At the time, Morwell had a really small population, they were agricultural towns, railway towns, just supporting their hinterlands," local historian Meredith Fletcher said.
"So [the SEC] had to build a town for the workers. People didn't have a car in the '20s.
"They decided to build a model town to give workers as ideal conditions as they could. It was also based in the planning principle of a 'garden city'. There were going to be trees with avenues, lots of parks, really good sporting facilities.
"Yallourn grew into a beautiful town with lovely avenue of deciduous trees, sporting facilities. It had a look about it."
Dr Fletcher, who wrote the book 'Digging up People for Coal' said people of Yallourn felt and still feel a "cohesive identity".
"Practically everyone [who lived there] worked for the SEC, which meant everyone knew each other at work and at home, at school. It gave it an identity," she said.
Observing this identity is what prompted Dr Fletcher to examine Yallourn's history further.
"Whenever Yallourn people were together they talked Yallourn. I was really interested in that," Dr Fletcher said.
"Normally, you can go back to a place you feel very connected to… all those things are no longer there." The Virtual Yallourn website has become the 21st century equivalent of "talking Yallourn", featuring photos, timelines and a 3D map of the town which was removed in the 1980s to allow for the expansion of the brown coal mine.

Started by Ms George and animator Dave Jones in 2005, the website received Commendation Awards in 2015 and 2016 from the Royal Historical Society Victoria.
The Yallourn Association's annual Yallourn reunion will be held next month and Ms George said the website and the Yallourn Association Facebook page indicated there was still a great deal of interest in the town.
"We welcome everyone with a connection to Yallourn, not only ex-residents but the many people who travelled to attend one of the schools, play sports, belong to one of the many groups, go to the pictures or swimming pool.
"All these people have gathered over the years to talk about their memories in Yallourn and there is a great bond between all ages."
The 41st Yallourn reunion will be held on 4 March from midday at the Morwell RSL, 28 Tarwin Street, Morwell.
Cost is $30 per person including buffet lunch. Bookings close Friday, 17 February.
To book, visit www.yallourn.org