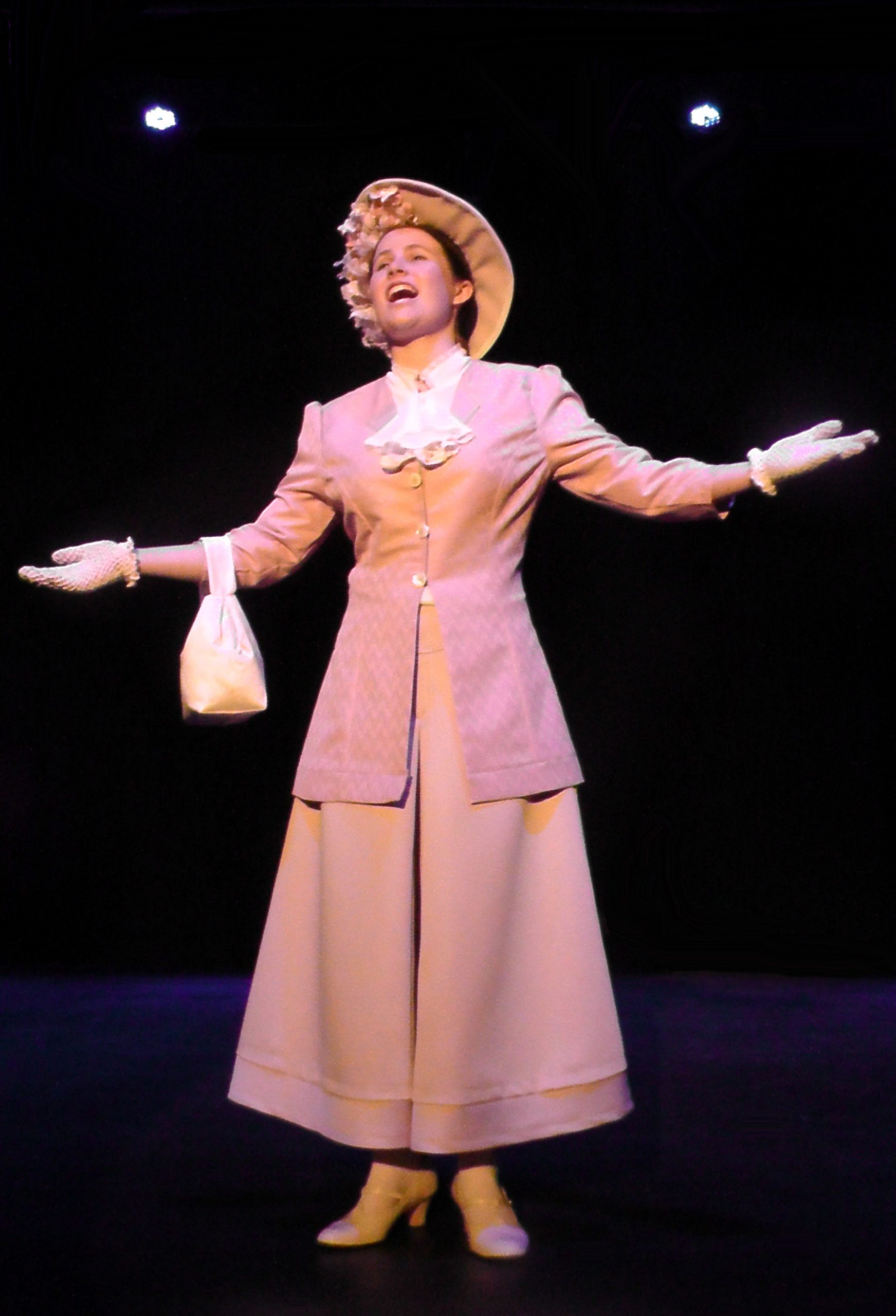 The Hill End community will rally behind 18 year-old Christine Turra next month as she plans to jetset to the United States in June for a 10-week intensive acting course.

The Bairnsdale woman has been accepted into the 'Stella Adler Academy', one of the world's most prestigious acting schools in Los Angeles after an audition in Sydney last year.
"(The production company) told me I would find out in two to three weeks and I hadn't heard anything for about a month so I thought I didn't make it and that was fine because I got a lot of experience out of it anyway," Ms Turra said.
"But about two months after the initial audition I received an email saying that I'd been accepted… I almost deleted it because I thought it was junk (mail).
"I couldn't believe it, I was speechless."
Ms Turra, who is classically trained but performs mostly in musical theatre, said the course would give her a taste of life in the US.
"I've always loved America so this will be a good opportunity to see if I could cope and go on to complete a Bachelor of Acting and Performance at Stella Adler; that would be my dream," she said.
The 10-week course will focus on theatre and film acting and work towards a showcase at the end of the course.
Ms Turra, who moved to Bairnsdale from Trafalgar when she was 12, joined the Bairnsdale Production Line Theatre Company where she first starred in Annie the musical.
"I was Eliza Doolittle in My Fair Lady in 2015, last year I was one of the leads in Thoroughly Modern Millie and this May I'll play Belle in Beauty and the Beast," she said.
"None of my family are musical, I just have supportive parents but I was named after Christine Daa in Phantom of the Opera, so perhaps there's a connection there."
The trip is expected to cost Ms Turra about $10,000.
The Hill End Football Netball Club will hold a fundraiser, 'Gippsland to LA', on Saturday, 18 March and 6pm where Ms Turra will perform a number of her favorite tracks.
"I'll sing some classical songs like Ave Maria and some musical theatre tunes from the likes of CATS, Beauty and the Beast and My Fair Lady."
A smorgasbord will be provided with prizes up for grabs, a raffle and auction to take place during the night. Cost is $30 per person. For more information phone Vicki Went on 0428 601 226.