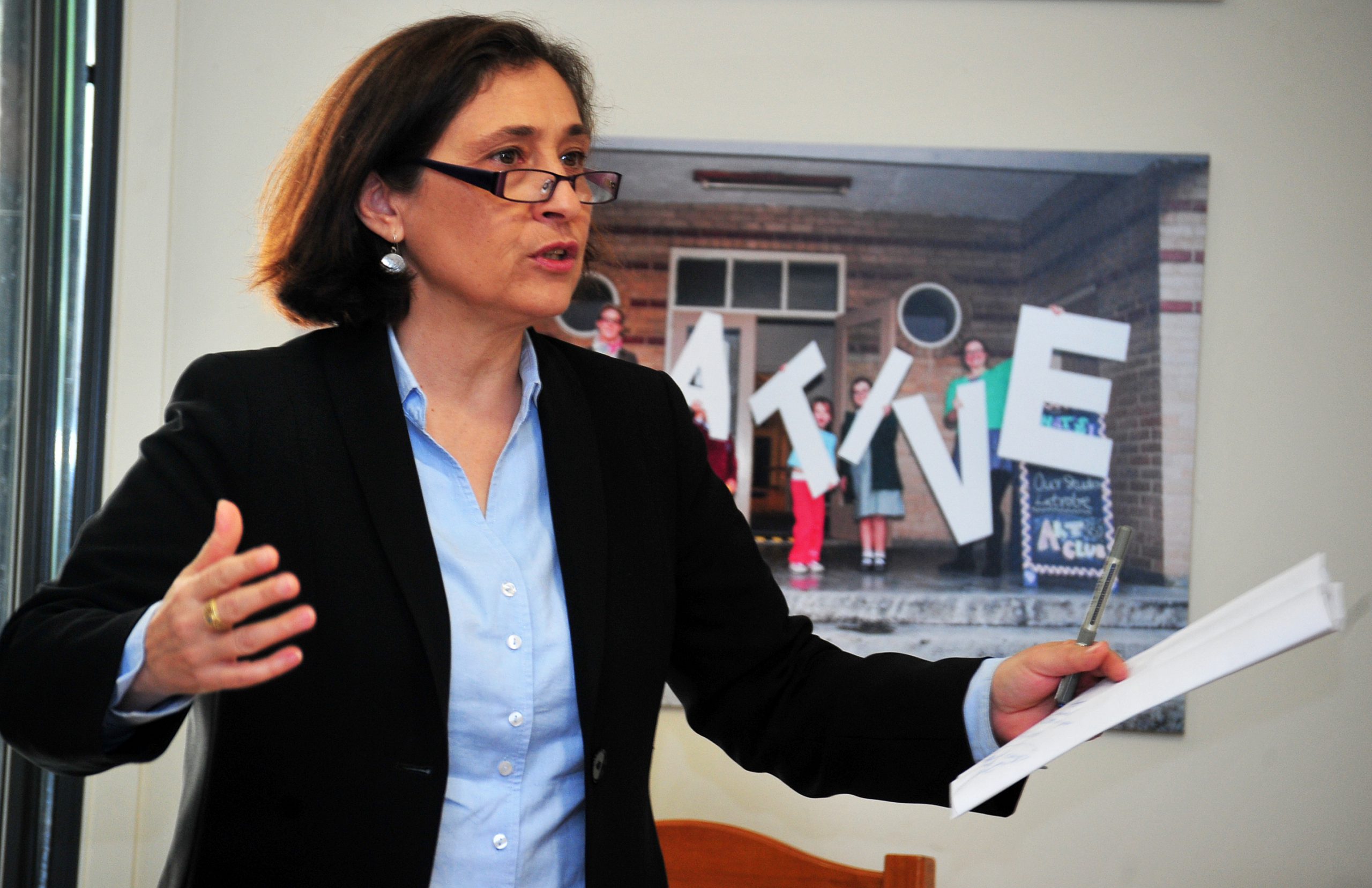 Latrobe Valley home owners will have the opportunity to shave hundreds of dollars off their power bills as part of a $5 million energy efficiency program announced by the State Government on Tuesday.

The Latrobe Valley Home Energy Upgrade Program will provide up to 1000 homes in Latrobe City, Wellington and Baw Baw shires with upgrades worth up to $4500 each.
The program will provide access to tailored packages of solar panels or solar hot water systems and improvements like energy efficient lighting at no cost.
State Energy, Environment and Climate Change Minister Lily D'Ambrosio announced the program at Morwell Neighbourhood House on Tuesday, which will be targeted towards households in the greatest need.
"This $5 million program will present real opportunities for local jobs and fantastic outcomes for 1000 families who will benefit from a grant program that will result in significant upgrades to their homes," Ms D'Ambrosio said.
"What that means is local businesses will have the opportunity to register their interest in taking part as a provider in this home energy upgrade program."
The Latrobe Valley Authority, Sustainability Victoria and the government will hammer out the details of the program with more information expected to be made available in April and upgrades to take place in the second half of the year.
Residents interested in receiving upgrades or businesses interested in taking part can register their interest on the authority's website.
One local business which could participate in the program is Gippsland Solar, which has grown from three to 27 employees in the last few years.
Gippsland Solar managing director Andrew McCarthy said the industry was booming but energy efficiency was still catching on in the Latrobe Valley.
"Some of these systems are paying for themselves in three or four years," Mr McCarthy said.
"So, forgetting about the environmental argument it just stacks up on sheer economics and that's what really excites me."
The Earth Worker co-operative is establishing a solar hot water system factory in Morwell.
Co-operative secretary Dan Musil welcomed the plan but said manufacturing work should be done in the Latrobe Valley.
"Earth Worker has been calling for a long time for support for lower income households to be able to access energy efficiency technology," he said.
"I think the one thing that's missing so far is a commitment to supporting the local manufacturing of this technology."