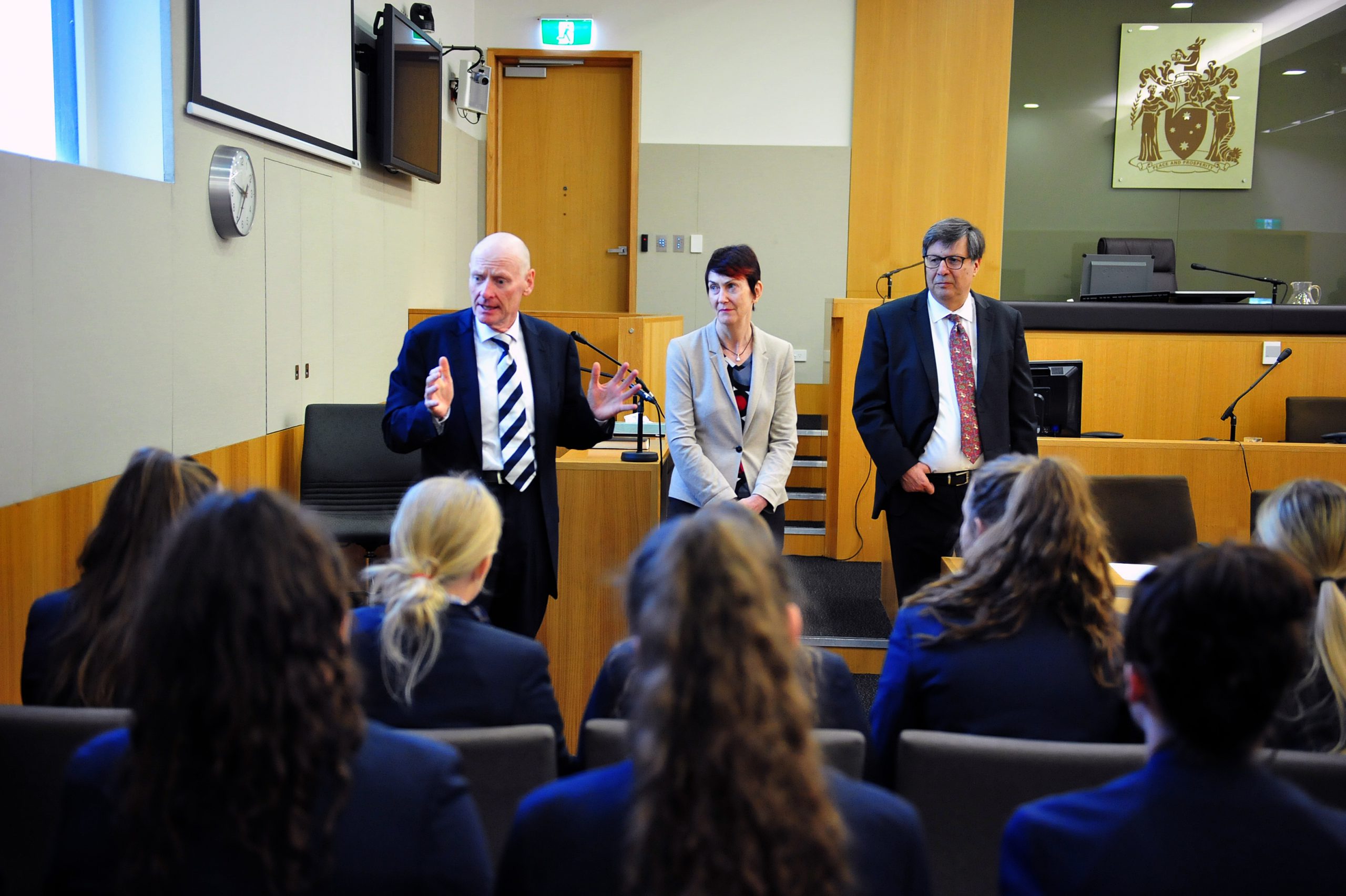 COURTROOM curiosities were quenched for a fledgling flock of about 40 legal eagles in the making on Tuesday.
VCE students from Catholic College Sale made the journey to the Latrobe Valley Magistrates' Court in Morwell to sit in on a Supreme Court of Victoria appeal hearing and quiz some leading judges on the letter of the law.
Court of Appeal Supreme Court of Victoria justices Simon Whelan, Mark Weinberg AO, QC and Anne Ferguson – who was the first female solicitor to be appointed to the bench of the Victorian Supreme Court – hosted an hour-long question and answer prior to the appeal.
Students then witnessed an appeal and were challenged to reach their own verdicts based on the information presented to them.
Justice Whelan said the Supreme Court community engagement program, which he is a regular contributor to, gave some insights into the mystery of the courtroom.
"They're sometimes quite interested in your own personal career, like how did you end up being a judge, and what it's like behind the door," Justice Whelan said.
"There's always a curiosity of what's behind the screen, a bit like the Wizard of Oz."
The 'Court Education Program' hosts more than 5000 VCE legal studies students and teachers each year, affording students a first-hand glimpse into the Court and its processes.
Justice Whelan said it was an opportunity to expose people to the legal system in a real setting.
"Often they know quite a bit already but it just gives them the opportunity to bring a bit of reality to the theory," he said.
"They like asking questions, especially about personal experiences that we've had.
"They're most interested in criminal trials you've had and whether anyone who I thought was guilty was found not guilty."
The Court also stages open days for the public to help promote access to justice and increase public awareness of the court, law and its function.
For more information visit www.supremecourt.vic.gov.au