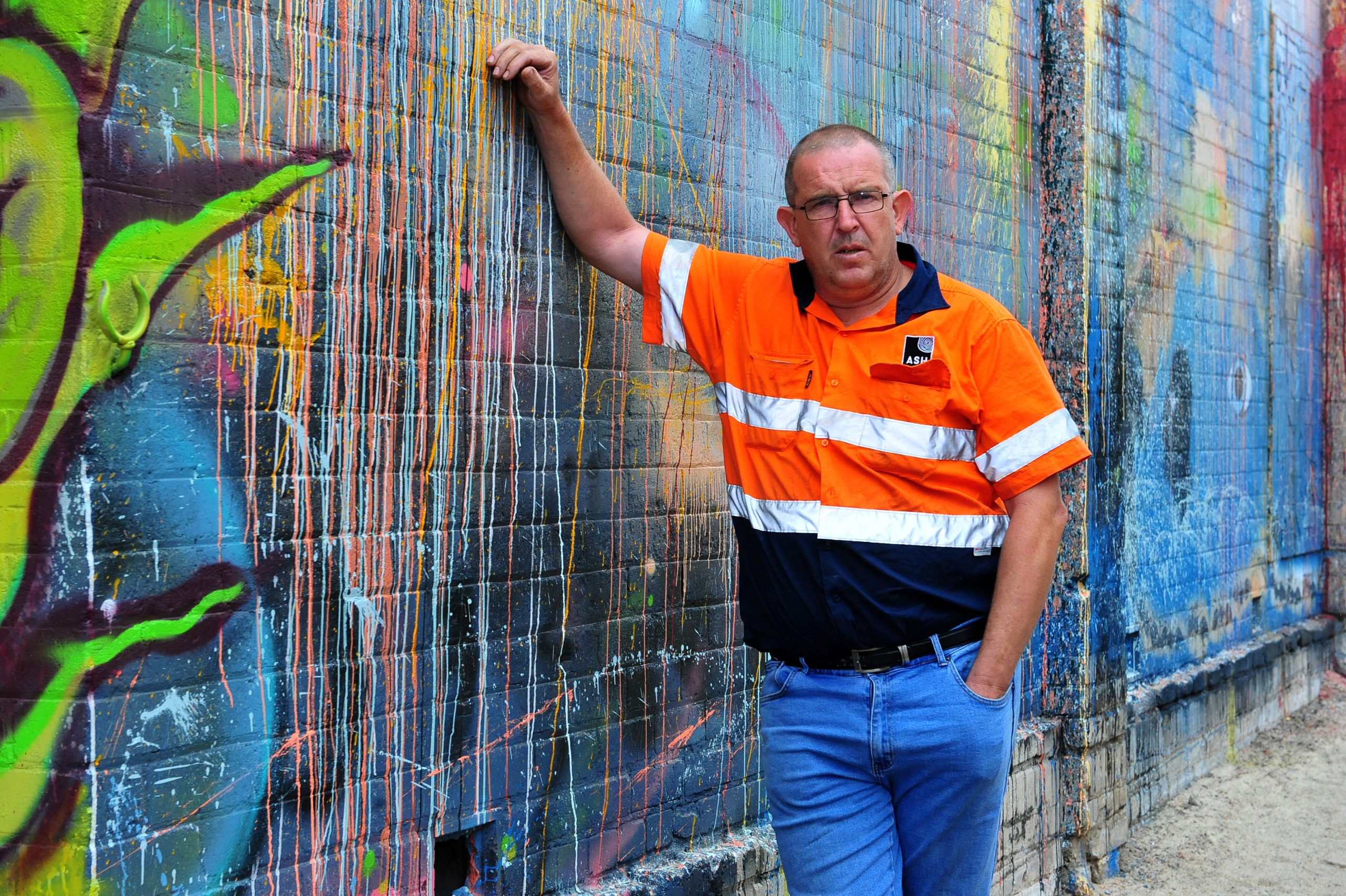 COWWARR'S Anthony Wilkes has always loved going to work at the Heyfield Greenmill.
Now a black cloud hangs over him and his colleagues every day.
As Australian Sustainable Hardwoods faces potential closure due to a lack of timber supply, its 250-strong workforce is staring ashen-faced at the future plagued by fear and doubt.
For Mr Wilkes, it's a case of dejavu.
He was retrenched after the closure of a Neerim South sawmill more than a decade ago, also due to a supply issue, and knows how hard people were hit.
The 48 year-old said he was fortunate to find a job as a bench operator at Heyfield – a hotly contested role – and has happily worked there for the past 12 years.
But not everyone was so lucky, nor will his current peers be if ASH closes its doors.
Mr Wilkes worries his workmates young and old – who he refers to as family – will have a tough time finding alternative work in the case of closure.
He highlighted a colleague he helped find work at the mill 10 years ago, who has cerebral palsy.
He described him as "one of the best workers there", an avid sportsman and mate, who recently bought a house and has an 18 month-old child.
"I don't know what he's going to do if the 250 jobs go," he said.
The day shift supervisor said it came as a shock when the company informed its workers last month they could be out of work by September.
"Pretty disappointing, blokes were thinking 'what are we going to do? I've got mortgages, I've got family, I've got kids that go to school'; they're lost, they're gut-wrenched, it's not good at all," he said.
"The mood is down, the morale is down. I find people are on edge. I worry about people maybe hurting themselves because they're not focused on their jobs and they're worried about what might happen in six months' time if the place does shut down.
"We don't have trades to fall back onto, a lot of older blokes around 55-60 have been in the industry 40 years and don't know how to do anything else."
Having purchased the Cowwarr General Store with his wife about seven months ago, Mr Wilkes is also worried about the future of his business and others around town.
He said the Railway Hotel in Heyfield was already noting reduced patronage as workers began saving every penny.
Amid all the uncertainty, Mr Wilkes has been searching for clarity from the State Government, which owns ASH's major supplier VicForests.
When he was told the mill might close he emailed Premier Daniel Andrews to invite him to Heyfield but never heard back.
Not content to lay down, Mr Wilkes set up a crowd funding campaign online and raised $25,000 to print an open letter to the premier as a full page advertisement in Saturday's Herald Sun.
Donations came from all corners, including $6 from a little girl with the message "save my dad's work".
The heartfelt letter explains employees' concerns and notes the mill is a great place to work, offers equal opportunities and supports the town.
While he hasn't heard back from Mr Andrews yet, he has had a stream of positive feedback from the public, with messages of support flooding in from across the country and as far as Hong Kong.
Mr Wilkes called on the Premier to visit the mill and offer its workers some security.
"I can't understand why the government can play with people's lives and their livelihood. They need to come up with a solution," he said.
"I think the workers want to see Daniel Andrews, they want to see him and they want him to tell us what's going on and make sure our jobs are secure."