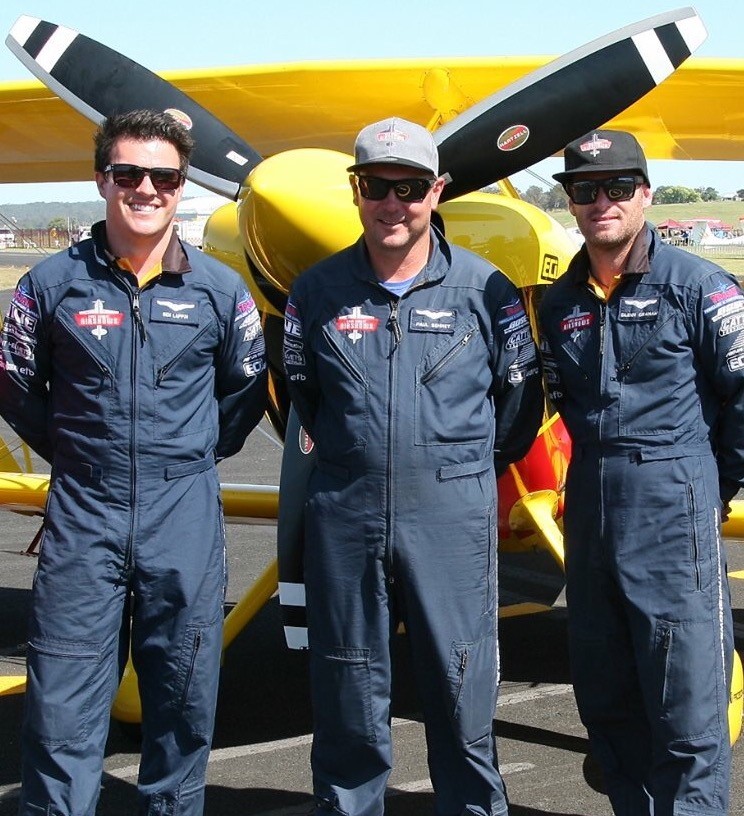 IF you hear more noise than usual over the Latrobe Regional Airport in the coming days – don't be alarmed.
Three Sky Ace aircraft will be in town today undertaking daily practice demonstrations ahead of the Avalon Airshow next week.
The aircraft, part of Paul Bennett Airshows, will fly together only metres apart while performing a number of aerobatic exercises.
One of the three pilots, Ben Lappin of Traralgon, said the aircraft would be in the air three times a day for about 15 minutes each time.
"The planes are incredibly loud, that's why I wanted to get the word out so people knew what was going on," Mr Lappin said.
"We'll be practising directly over the airport so I'd encourage people to come and have a look.
"We'll be flying down to ground level in a three ship formation. and also split up and do some head-on action and chase each other around – it's fast, nimble and pretty exciting."
Mr Lappin, 25, started flying solo at the age of 15 before moving to Western Australia at 18 to run scenic tours out of Kununurra and Broome.
"I do a lot of corporate work for Bairnsdale Air Charter and have done a lot of fire spotting across Gippsland in the past seven years."
Mr Lappin said he had a soft spot for the Latrobe Valley as he recalled memories from his early days of flying.
"I learnt to fly out at the Latrobe Valley Airport in my father's Cessna 180, I had some great times flying over the Valley," he said.
"I think the airport is becoming busier, there's a lot of private hangers being bought and we don't have to contend with the likes of air traffic control which makes it perfect to test your plane and have some fun in the air."
The Sky Aces will fly down today from Newcastle, stopping three times along the way to refuel at Bathurst, Cootamundra and Wangaratta.
"The aircraft is built for aerobatics and not long distance travel, so we need to refuel every hour and a half," Mr Lappin said.
The Sky Aces spend six months of the year in China performing in international airshows.
The Paul Bennett Air Shows demonstration will take place at the Avalon Airshow between 3 and 5 March at Avalon Airport.