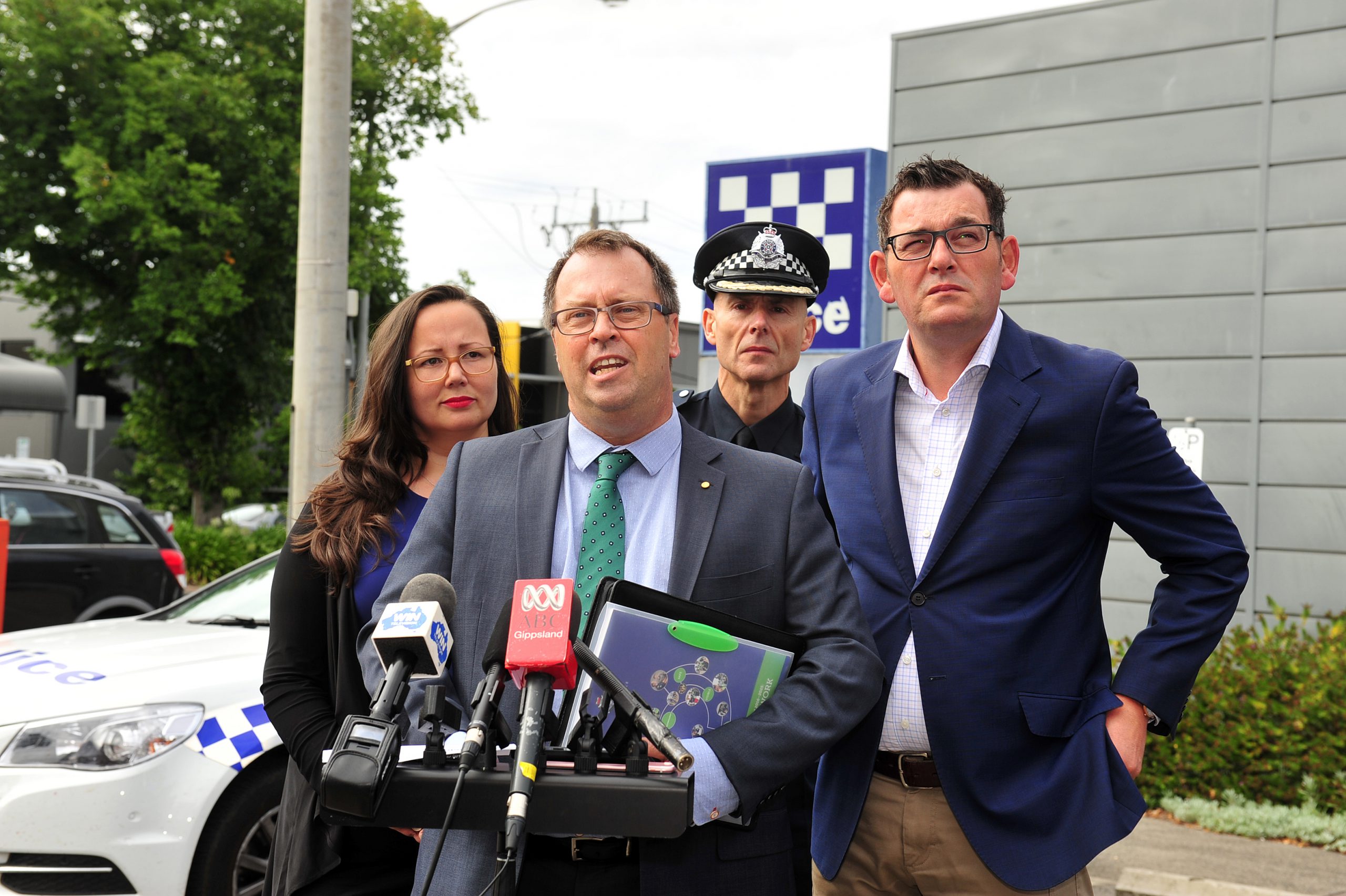 Latrobe Police have welcomed news a new forensic hub has been slated for Latrobe Valley to help tackle the ice epidemic and spread of drugs.

Announced by Premier Daniel Andrews on Friday, the lab is one of two regional facilities in the pipeline as part of a $12 million spend.
The facility will enable police to conduct fingerprint, DNA and drug testing locally instead of at Melbourne's Macleod centre, to help 'solve more crime, faster'.
A team of 12 specialists will be installed on site undertaking investigations in forensic botany, illicit drug analysis and DNA and other biological services to supplement existing crime scene investigation resources.
Latrobe Police Inspector Dean Thomas said the hub would help free up local resources and enable more patrol units to operate in the area.
"It's great news, it will really help with getting exhibits analysed far quicker and it will assist with the resourcing of police (so) we're not tied up going to Melbourne all the time," Insp Thomas said.
"We'll be able to identify offenders earlier, we'll be able to solve crimes quicker so it's really good."
A site is yet to be identified for the facility, which is expected to be constructed and operational by the end of 2018.
Mr Andrews said the project would help local law enforcement and create new jobs.
"In the construction of this important facility (and) site selection… there'll be extra jobs because we'll make sure local builders and local subcontractors are preferenced," he said.
"Those (forensic) tests will be able to be done right here; that's good for better utilisation of Victoria Police resources, it's good for jobs, there will be around 12 new positions in the local area, people who are highly skilled and highly trained."
Mr Andrews said he also expected Latrobe Valley residents to apply for one of 62 positions which are currently vacant at Fulham prison.
The project was funded as part of the State Government's $596 million public order package.