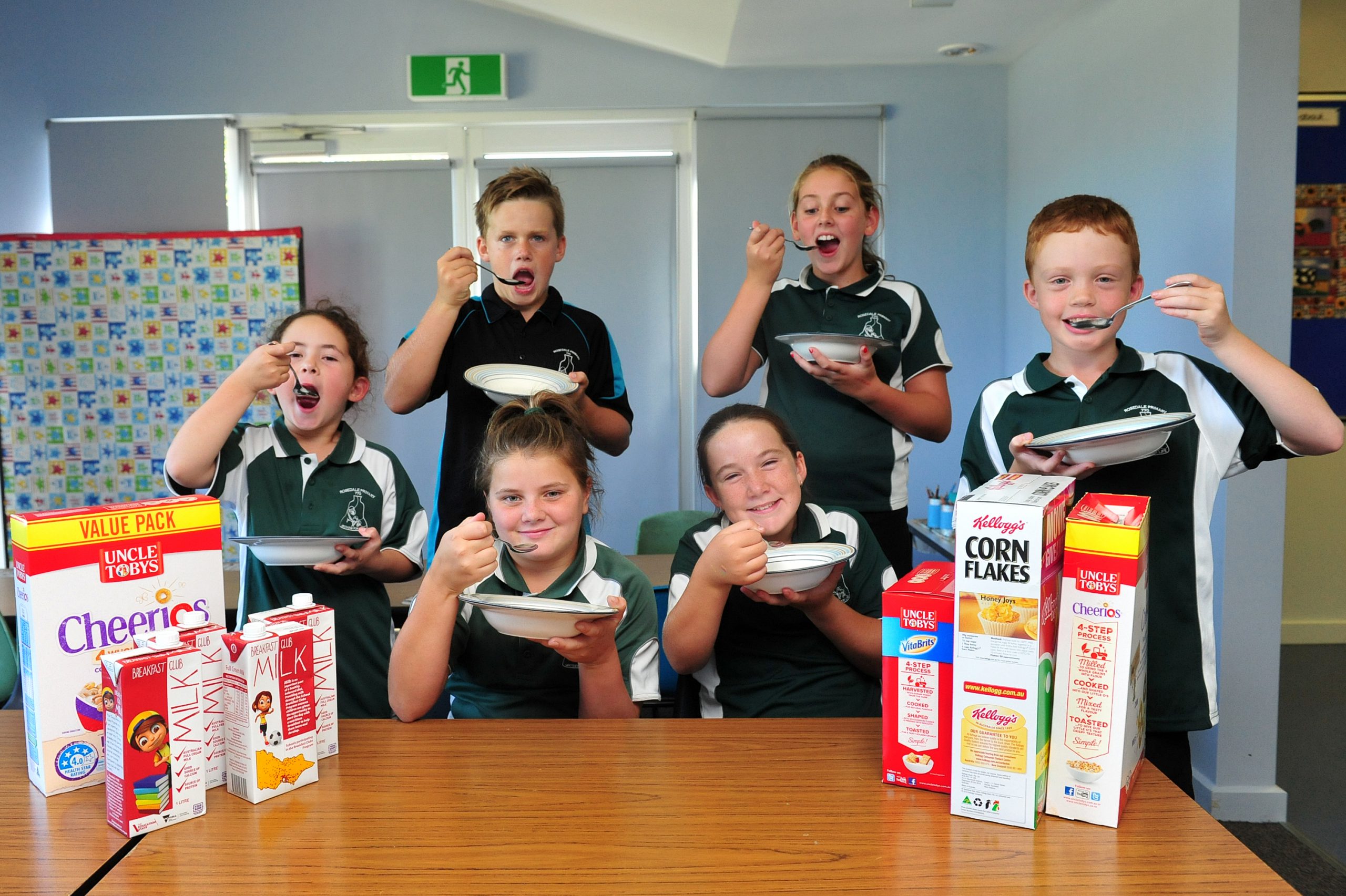 As children we were always told 'breakfast is the most important meal of the day'.

To that end, Victoria's oldest food relief organisation, Foodbank Victoria, is calling on volunteers to help facilitate Rosedale Primary School's Breakfast Club Program.

The State Government-funded program was created to ensure Victorian school children had access to a healthy breakfast.
Australian Bureau of Statistics data shows one in seven kids around the state go to school without breakfast.
Rosedale Primary School principal Fiona Knight said the school was looking for volunteers to help on Wednesday and Thursday mornings.
"We're looking for people to help organise the breakfasts, by preparing the food and helping with the clean up afterwards," Ms Knight said.
"It's really important for kids to have breakfast so they're well nourished ready for learning and class.
"It's a popular program. We have about 15 to 25 students on average pick up something like cereal and fruit or bake beans and oats – which are popular over colder months."
Ms Knight said the school had bee running the breakfast program one day a week for a few years, but since it secured State Government funding last year was able to extend the program to two days a week.
"It's a lovely social way to start the day because the kids sit around the tables to have a chat, it makes them feel good about coming to school," she said.
"For many of these kids it's their second breakfast and some just pop in for the Milo but all the kids are made to feel welcome."
The breakfast club initiative which started last year provided breakfast to more than 25,000 children across some 500 Victorian primary schools.
Program results from last year showed 91 per cent of teachers saw improved concentration levels within the classroom while 70 per cent of those surveyed noticed a rise in student attendance.
Foodbank Victoria chief executive Dave McNamara said volunteer support for the Rosedale breakfast club program was vital to ensure children had the best start to the day.
"It is only with the added support of volunteers and local communities that clubs are able operate regularly and we can ensure every child has a healthy start to their day," Mr McNamara said. "Students and teachers within schools have been integral in getting breakfast clubs up and running but the fact is, some schools just don't have the resources to run the program every day."
It is estimated the program will provide more than 1.8 million breakfasts statewide this year.
For more information and to register your interest to volunteer phone Rosedale Primary School on 5199 2473.