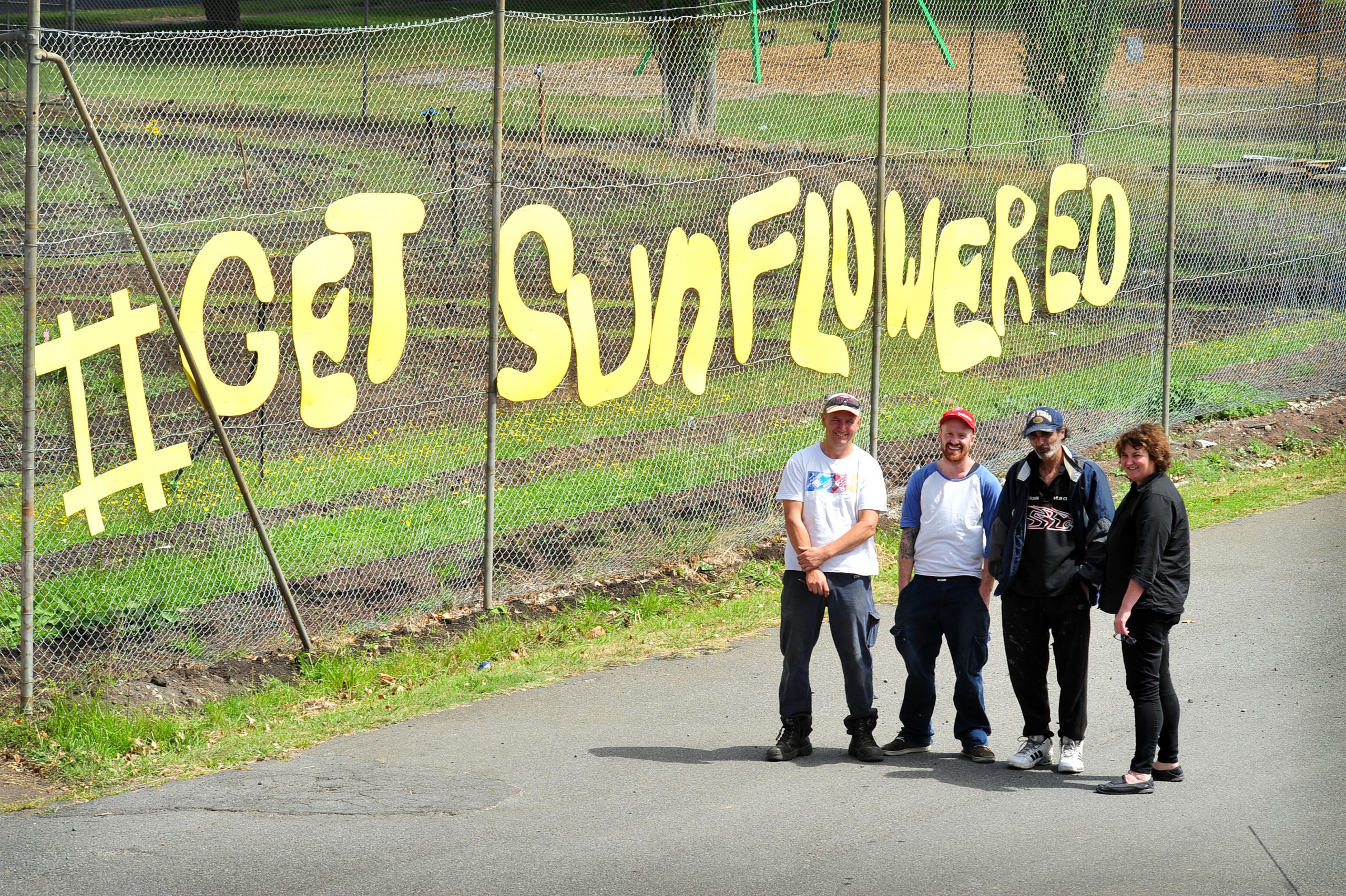 Sunflowers across the Latrobe Valley will be out in bloom to coincide with the Melbourne International Flower and Garden Show in April.

'Get Sunflowered', a project by Traralgon Neighborhood Learning House in partnership with ReActivate Latrobe Valley, with feature the theme of 'constellation' this year.
Two sites have already been planted including a site at Fowler Street, Moe and The VRI hall in Traralgon (pictured).
Project manager Joh Lyons said four sites in total would be planted across the Valley in the coming weeks and called on the community to get behind the project.
"We're looking for someone to take care of the Fowler Street site which would include weeding and watering and keeping an eye on it – like an ambassador," Ms Lyons said.
"We'll be planting sunflowers at two other sites in the coming weeks including the site where we had the poppies in Commercial Road, Morwell and Church and Buckley Streets where we had cornflowers during winter."
For more information or to volunteer with the project, phone Joh Lyons 0419 568 772.