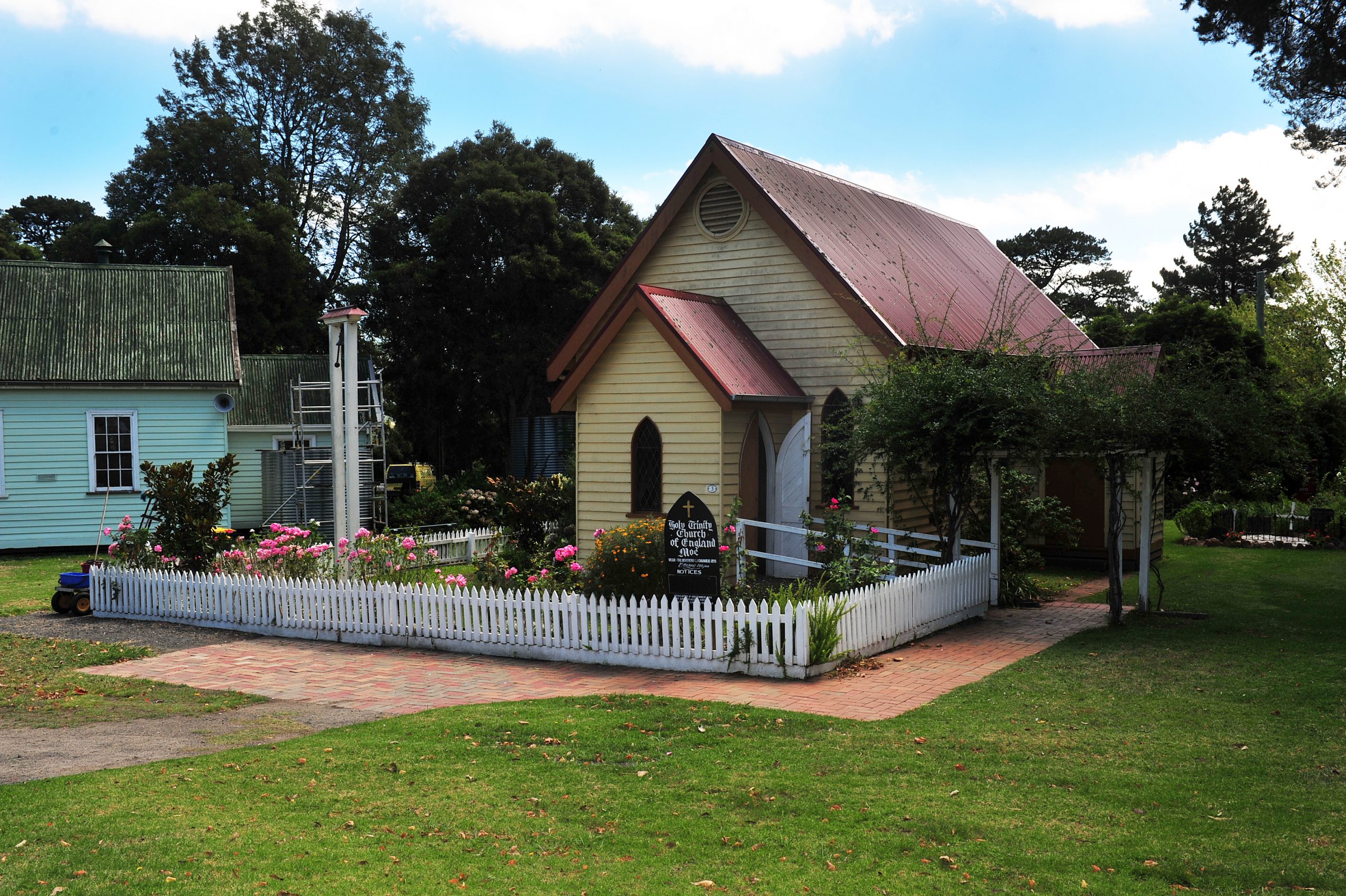 A trip through Moe's Old Gippstown is a rite of passage for Latrobe Valley schoolchildren.

On any given day of the year it's not uncommon to see children being guided through the heritage park's various displays as they gain an insight into the art of black smithing, pay a visit to the general store or wander about Rhoden's Halfway House – one of the few remaining Cobb & Co inns in existence.
With buildings drawn from across the region, the park has transformed into a veritable model of 19th century Gippsland.

Since opening in the early 1970s, Old Gippstown has continued to introduce buildings and exhibits, with 22 of its 40 buildings originals relocated from across Gippsland.
Park manager Kevin Reardon said it's hard not to get caught up in the sense of history as you walk through Old Gippstown.
"It gives you a sense of past and it gives you a sense of belonging to something," Mr Reardon said.
"That's what I felt when I came here, because I came… just to do a six month contract with them and I'm still here (two years later) because it gets to you."
In recent years the park has transformed to become something of an events hub, hosting attractions as diverse as the annual Father's Day Car Show and the Latrobe Valley Christmas Toy Drive.
But being a regional fixture for a generation, Mr Reardon felt the community and Old Gippstown "had drifted apart in recent years", citing people's busy lifestyles as the reason why.
His solution to the predicament was to create the '3825 Club', a year-long family membership to the park which costs $22. Membership of the club grants free entry at all times, except during special events, and a 10 per cent discount at its caf .
"It means people are coming here and what they want we have here," Mr Reardon said.
"When they see the waterwheel and they see the cars and they see the old horse buggies and they see things they can work on, they can become part of it."
While the idea of people coming to the park and making a part of it their own may sound strange at first, there are plenty of precedents.
In recent years Old Gippstown has grown from just showcasing the region's past to playing an active part in its future.
The park provides a venue for yoga classes, the Moe Art Society and the recently-established Old Gippstown Men's Shed. The men's shed is in the process of setting up its temporary building, and group president Neil McRae said its involvement with the park was a "win-win for everyone".
"I see our role in association with Old Gippstown in providing specialised volunteer tasks," Mr McRae said.
"As a result of our volunteer involvement in the park we've formed another group we propose to call the Old Gippstown Musical Association.
"That group is working towards promoting this place as a centre for good music of all types."
The local Lions, Rotary and Apex service clubs are also actively involved with the park.
Indeed, the Moe Lions Club can be seen at Old Gippstown serving breakfast each Australia Day.
Whether it's refurbishing the buildings, donating money or working on the grounds, the club has volunteered at the park since the 1970s.
"We've just carried on that association over a period of time," Moe Lions Club Old Gippstown project manager Ken Bechaz said.
"We as a Moe community organisation believe it's a worthwhile asset for the community itself."