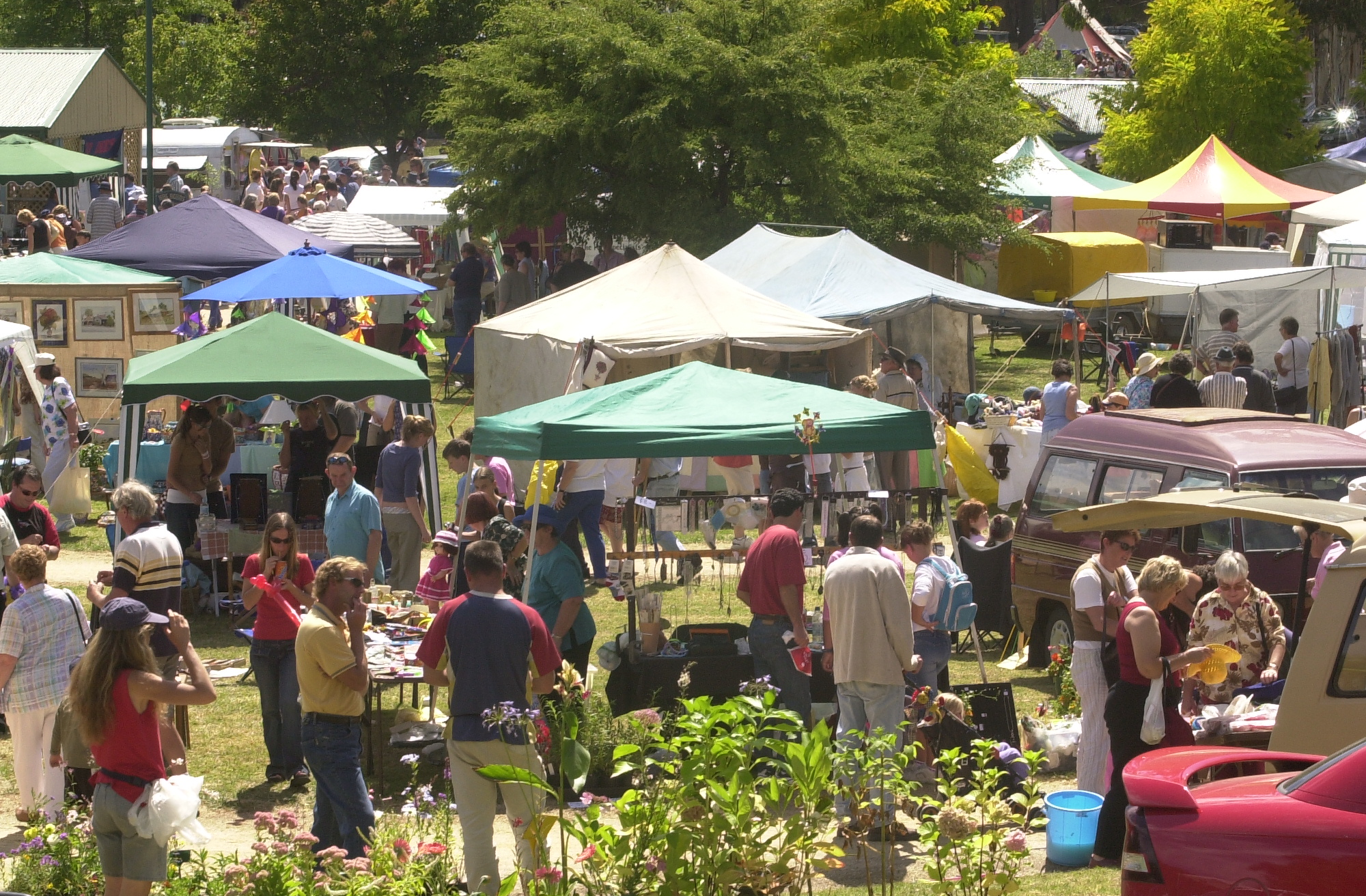 The Boolarra Folk Festival is bringing the community together for its 15th annual weekend of music, arts and crafts.
The 450 residents of Boolarra are expecting 8000 people from across Gippsland, Melbourne and from interstate to descend on the town for the three-day event.
Boolarra Folk Festival president Rick Teychenne said this year the festival would be dedicated to the workers and contractors of the Hazelwood power station and mine.
"Hundreds of workers and families from Boolarra have worked at the power station, so we see it as really important as the Latrobe Valley is transitioning to new industry," Teychenne said.
"[Boolarra] went through the fires in 2009 and came out the other end pretty well."
The resilient town has about 250 volunteers involved in putting the festival together.
"In a way, it's just the community coming together," Teychenne said.
"We're pretty proud of our town."
Boolarra's town centre will be closed off to cars, so festivalgoers can wander from the market of more than 100 art, craft and food stalls at Railway Park, to the music stage at Centenary Park for the main event on Saturday.
The event will launch at arc Yinnar gallery tomorrow night.
The Steaming Monzas, Brody Young, Rosie Burgess Trio and Khristian Mizzi are just some of the acts on the Saturday line-up, which runs from 11am to 8pm.
Over the weekend there will be a diverse range of musical styles for festivalgoers to enjoy, including various kinds of folk, blues, rock and funk, with the opportunity to take your own alcohol and drink in designated areas.
Teychenne said the good selection of music was critical to the festival's success.
"The other thing is, it's just a wonderful setting. It's really quite unique to have a town that you can close off," he said.
It is the first year the festival will move to the community-owned Boolarra Community Hotel for a Saturday evening and Sunday afternoon of free live music.
There will also be a drumming circle in the Memorial Hall on Saturday at 1.30pm, free camping, showers and toilets and $2 car parking.
For more information, visit www.boolarrafolkfestival.com.au