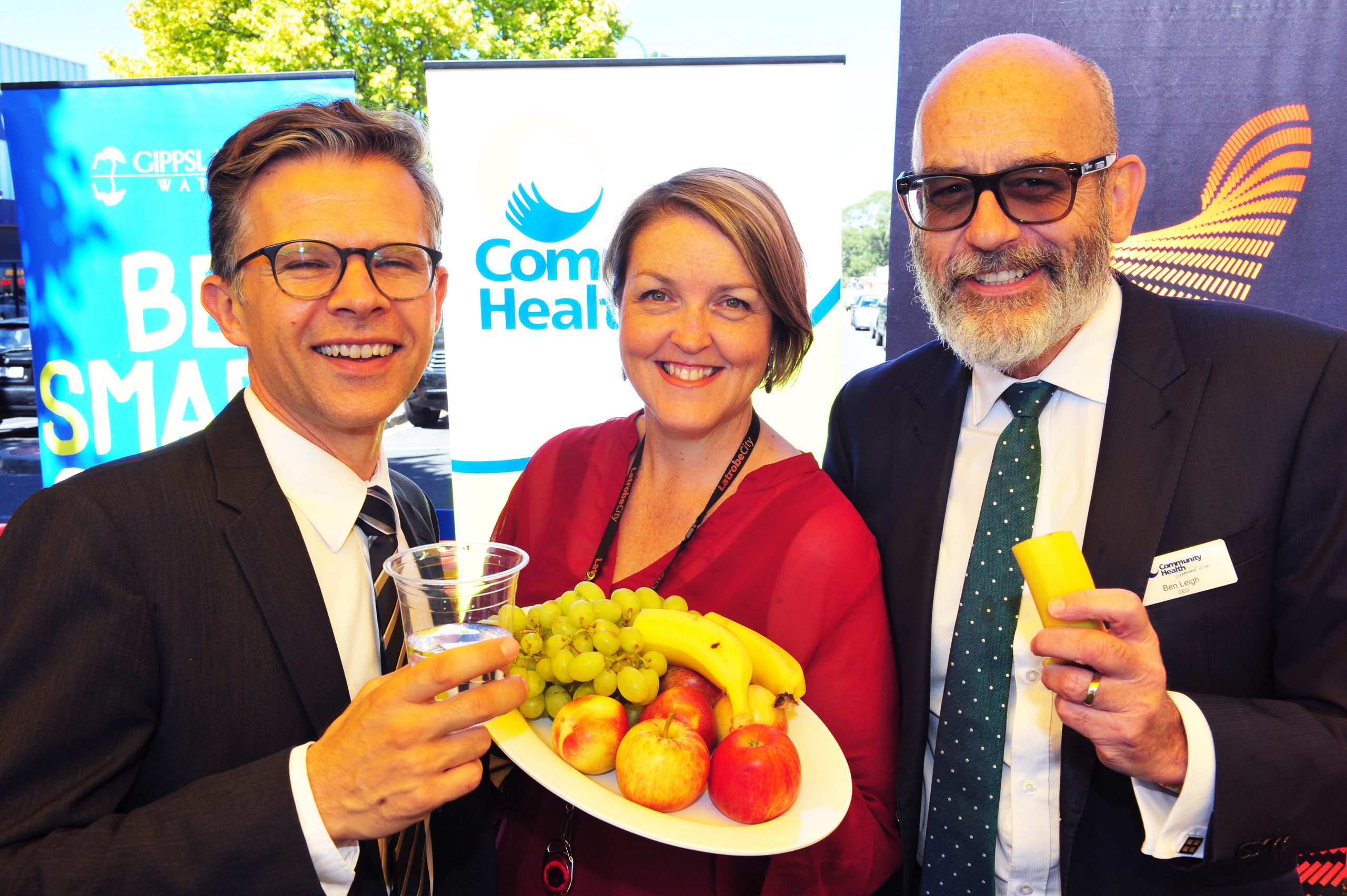 COULD you forgo sugary drinks for 30 days?
That's the aim of the VicHealth campaign 'H30 Challenge' which encourages the broader community to give up sweet and fizzy drinks for 30 days.
On Tuesday, VicHealth along with representatives from Latrobe City Council and the Latrobe Community Health Service launched the initiative in Morwell's Tarwin Street pop-up park.
"It's a challenge to get people off sugary drinks and onto water – the drink of choice for 30 days," VicHealth executive manager of programs Bruce Bolam said.
"It's important that the community gets behind this initiative.
"We're in the middle of an obesity epidemic and here in the Latrobe Valley a quarter of people are categorised as obese and another third is overweight and we know that about 10 per cent of it's due to people drinking sugary drinks too often."
Dr Bolam said sugary drinks accounts for 10 per cent of all added sugars in Australian diets.
"If people cut out sugary drinks for 30 days, people will see the impact it has not just on the hip-pocket but also potentially on their waistlines," he said.
"People can sign up to the H30 challenge online, get their pals to join and you'll receive reminders, encouragement messages and be provided with information about the challenge."
Latrobe Community Health Service chief executive Ben Leigh said drinking water is one of the healthiest ways people could improve their diets.
"Drinking (sugary drinks) regularly every day, the amount of sugar you take in, can actually contribute just a kilo of weight (gain) over the term of a year so just swapping to water is just a really simple way of reducing sugar," Mr Leigh said.
"We see it in our dental clinic with kids coming in, their dental health has suffered because of the sugary drinks they've grown up with."
The H30 Challenge can be taken anytime throughout the year but Latrobe City is encouraging the community to get behind the program for 30 days in March.
Latrobe City mayor Kellie O'Callaghan encouraged the community to support the campaign and said the initiative could potentially improve the health and wellbeing of the the Latrobe Valley.
"We know that even through our community consultations that we've been recently holding that part of having a vibrant and successful community is having a healthy one," Cr O'Callaghan said.
"(Water is) readily available, from a financial perspective it's something that's easily accessible and I also think it's something now it's been introduced into curriculum everywhere from early childhood centres right through to schools.
"So for kids now it's a really great message and it's a simple message for them to understand. Cutting out those sugary drinks and making water the staple is probably what we need to be doing."
For more information or to sign up for the H30 Challenge visit h30challenge.com.au