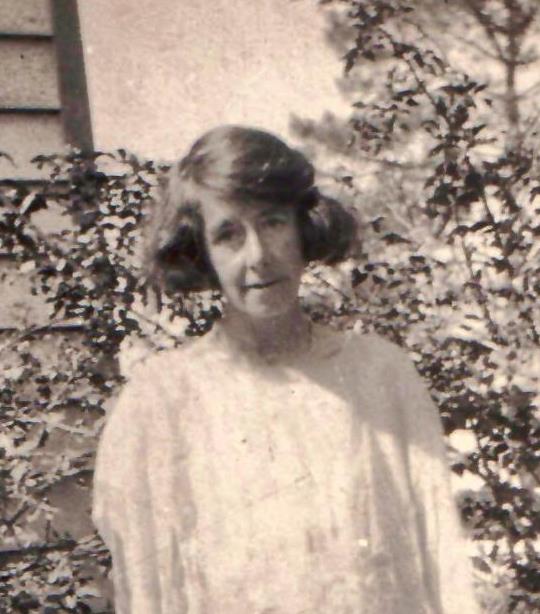 Traralgon's Eva West was one of the first two Australian women to be admitted to the Commonwealth Institute of Accountants. As part of International Women's Day, Traralgon Historical Society's JENNY HAMMETT celebrates the achievements of the town's very own trailblazer.
If boldness is confidence and courage to do what has not been done before, then Gippsland's Eva West had loads of it.
Born in Traralgon in 1888, at a time when the idea of a female in finance was so remote that banks had only just started to employ women, Eva choose a path that no other woman in Australia had successfully undertaken before her, the study of and qualifications in accountancy.
Her love of figures may have started early in her life; by 1914 she was preparing balance sheets and keeping the company books for Gippsland Co-operative Society Limited and was describe by John Cameron as a "first class book-keeper". It was at this time that she sat the Municipal Clerk exam, which was the forerunner to her studies in accountancy.
She commenced her exams in accountancy in 1915 and wrote to her father to advise him that "Miss Bourn and I are the only two ladies that got through alright" and that "Mr Walsh had said it was the first time they had had the pleasure of hearing ladies' names announced".
By the end of 1916 Eva, who was always referred to as Miss West, and her colleague Miss Bourn had completed their exams successfully.
So significant was the occasion that The Herald ran a headline on 13 February 1917 'Women as Accountants', picturing both women.
Eva received her certificate from the Incorporated Institute of Accountants, Victoria in April 1917, to signify she had passed her final exams and in 1918 was admitted to the Commonwealth Institute of Accountants.
By 1921 Miss West had returned to Traralgon and set up her own business as an auditor. The extensive collection of papers that she left to the Traralgon Historical Society reveals a woman who liked order in the office.
In 1922, her father Walter, who was shire secretary at the time, was elected to the Victorian Parliament and Eva was employed as office manager, becoming assistant shire secretary by 1924, one of only four females in Victoria at that time to have the role.
She was officially appointed shire secretary to the Traralgon Shire Council and Waterworks Trust in 1934 when her father died, and was one of only three women occupying the role in Victoria at the time.
A woman of generous spirit she spent her life giving to and encouraging others through the many community roles she undertook beyond her formal duties as shire secretary.
Awarded the MBE in 1958, Eva was described by Dr Trevor McLean, a prominent local doctor, as "close to a saint" when she died in June, 1969.