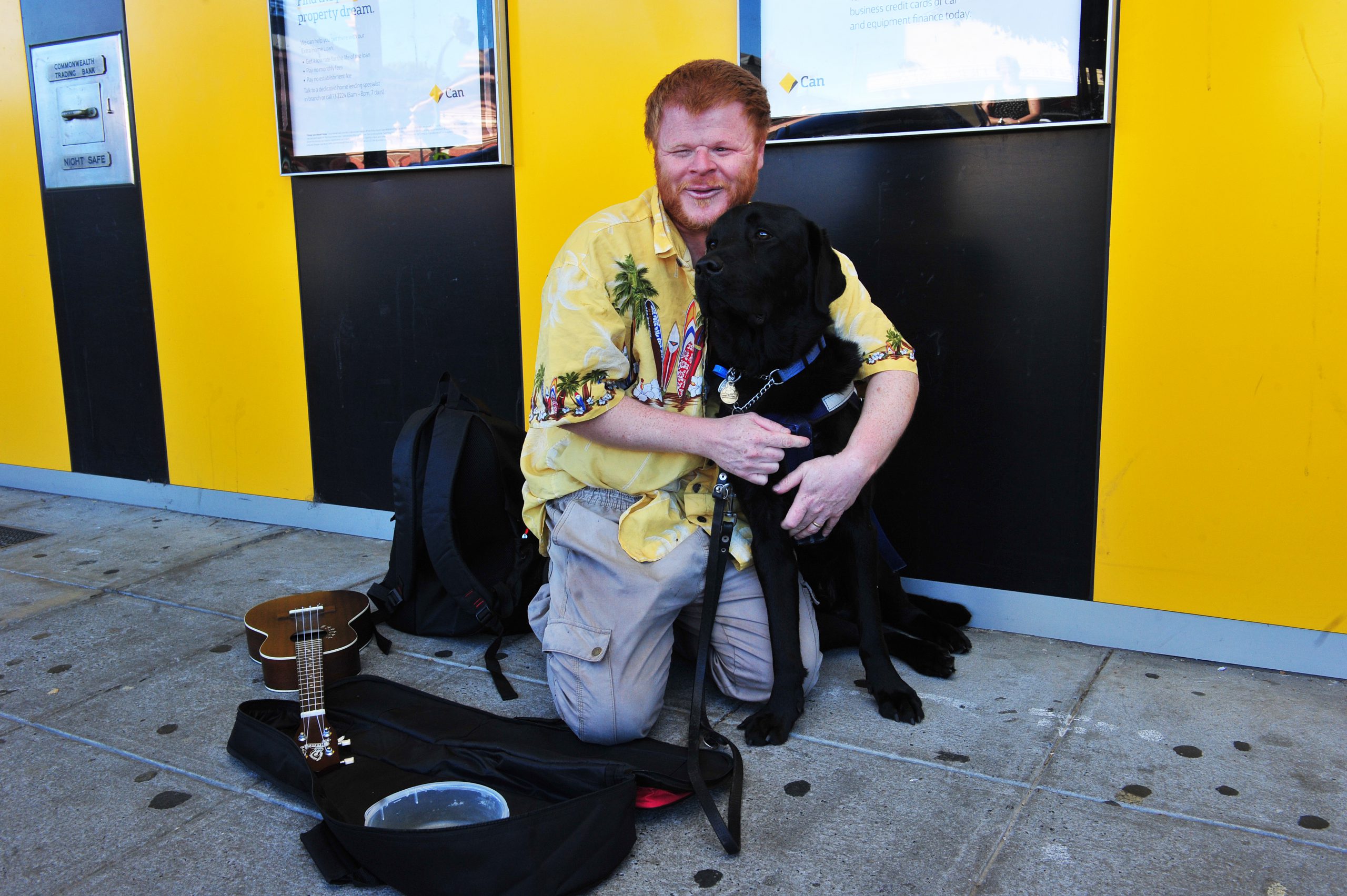 Latrobe City dogs may lack a fenced-off public park to roam free but that could all be set to change if a Traralgon man has his way.

Sick of not having a place for his guide dog to roam free without fear of it straying onto the road, Phillip Chalker has started a campaign to create a fenced-off dog area in Traralgon.
He has launched an online petition and a crowd funding campaign to raise the money required to allow the plan to go ahead. Mr Chalker said he had the idea after visiting similar facilities in Sale and Dandenong.
"The dog gets to enjoy interaction with other dogs in a social environment without having to worry about being hit by a car because it's fenced off," he said.
"We get to make friends with others if we're down there, so it's good for the community because people are socialising."
So far, the petition has received more than 430 signatures and the crowdfunding campaign has received donations of $200 of the $21,500 he hopes to raise to realise his plan.
That money would provide fencing, gates, shade, seating, dog waste bag dispensers and a water fountain. Traralgon's off-leash dog park is situated at Burnett Park, located between Hickox Street and Dunbar Road. It is one of five off-leash dog parks within the municipality.
Mr Chalker said he hoped the community backed the campaign to fence off the Traralgon park, which he said could be used by people across Latrobe City.
Latrobe City chief executive Gary Van Driel said council had been in correspondence with Mr Chalker about the project and a fenced-off dog park was something which could be included in council's Domestic Animal Management Plan which will be reviewed in April and returned to the State Government by November.
"During this process council will conduct extensive community consultation to gauge the broader community's needs and requirements," Mr Van Driel said.
He said council had received numerous requests to look into providing fenced off-leash dog walking areas for visually impaired members of the community.
To donate to Mr Chalker's campaign or sign his petition, visit www.gofundme.com/traralgonfencedoffdogrun