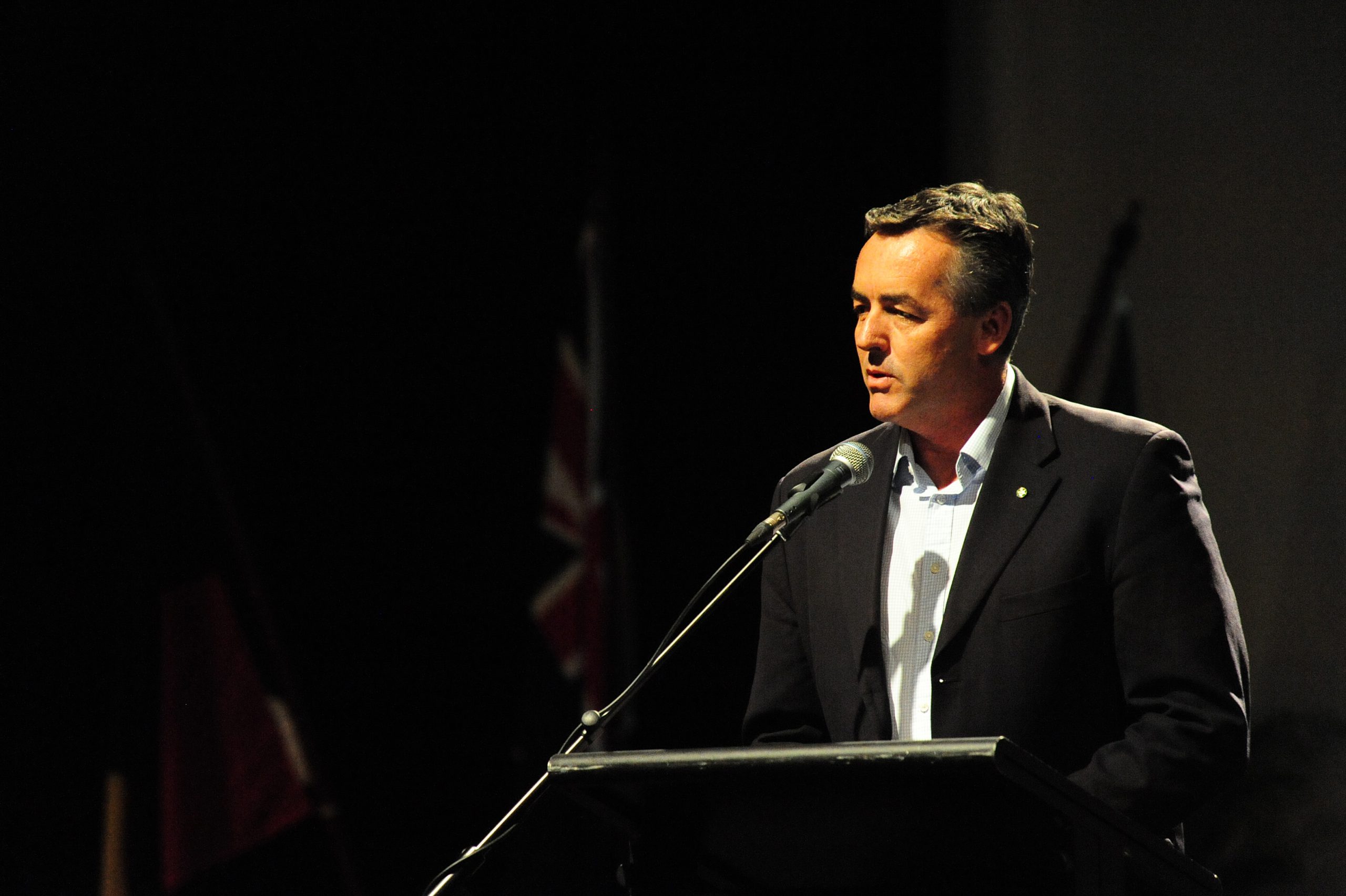 With the closure of Hazelwood just weeks away and thoughts turning to what comes next, defence contracting has emerged as an industry which could potentially deliver jobs to the region.

During a visit to the region last week State Industry and Employment Minister Wade Noonan revealed he had been in discussions with his federal counterparts about using the Latrobe Valley's manufacturing skills to attract defence contracting work.
Mr Noonan said he had spoken to Federal Member for Gippsland Darren Chester and Defence Industry Minister Christopher Pyne "about moving or relocating these jobs to a region such as Gippsland because it's a region full of potential and of course driven by people with great potential to diversify the economy".
The possibility emerged during the government's discussions with global electronics giant Fujitsu to have the company become the so-called 'anchor tenant' of the Victorian Government's $17 million high-tech precinct.
"In terms of my discussions with Fujitsu, Federal Member here Darren Chester, the Federal Defence (Industry) Minister Christopher and in fact I had a discussion with the defence secretary," Mr Noonan said.
"They all saw this as a positive way forward and they would like to do, I'm sure, more of this.
"But it's really taking an opportunity through a defence contract like that and bringing it to the region and then using it to grow more jobs in an area such as the high tech precinct in Morwell."
The announcement follows last November's Engineering for Defence forum which gave representatives of 45 Latrobe Valley engineering firms an opportunity to learn more about the possibilities that exist in defence contracting.
But Mr Chester said conversations between the state and federal governments about the possibility of bringing defence work to the region were in their early stages.
"It's early days but I have had a good conversation with Wade Noonan from the Victoria Government and I am supportive of the concept," he said.
"I had the opportunity to raise it briefly with the chief of Air Force Leo Davies and he indicated he was willing to discuss the proposal further.
"There's no question that bringing more skilled jobs to the broader Gippsland-Latrobe Valley region fits in with our plan to diversify the local economy and I look forward to having more discussions with the relevant people."