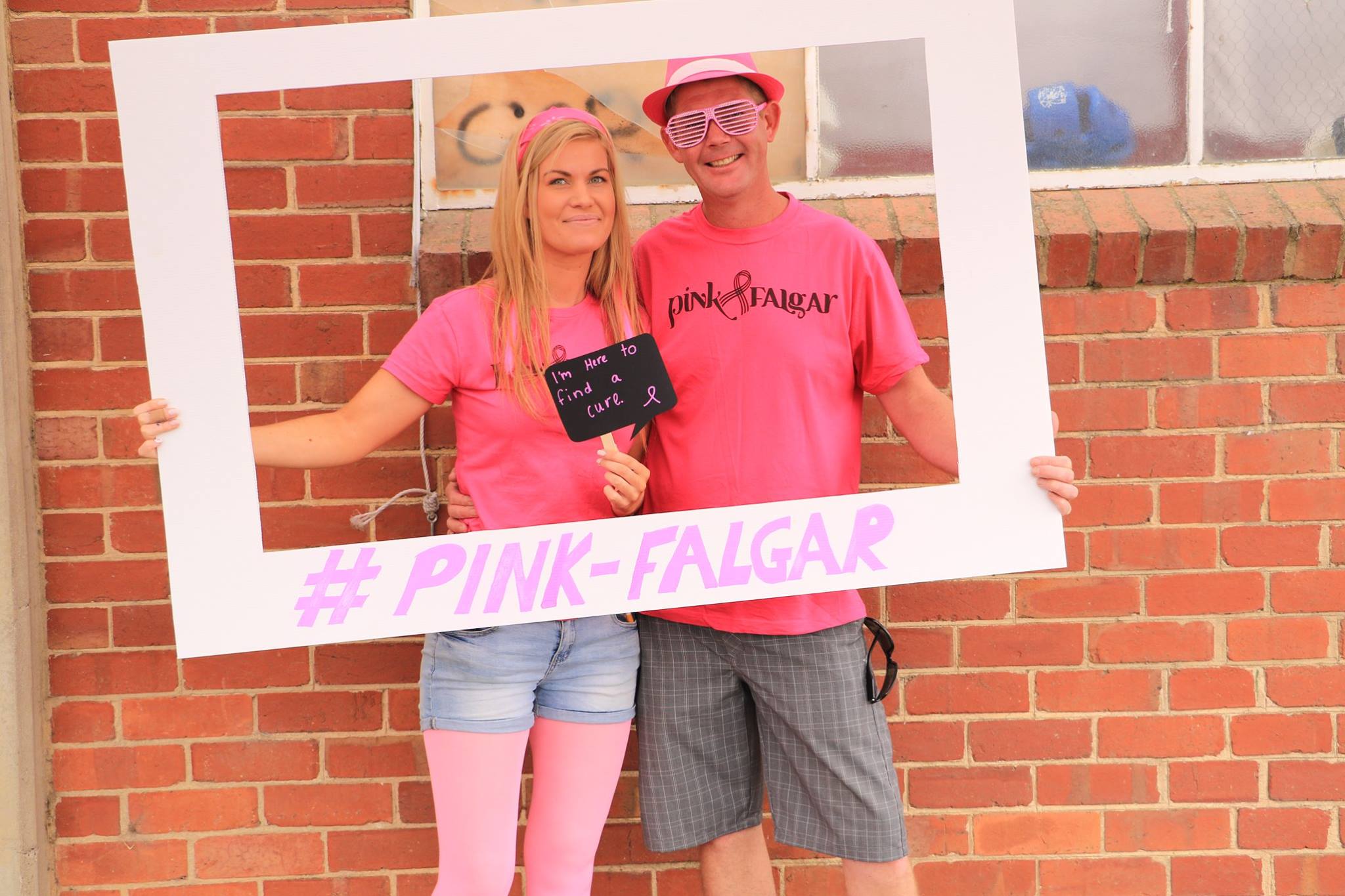 Bands, a barbecue and a monster raffle will highlight this year's third annual Pink-Falgar fundraiser to raise money for breast cancer research.
The Trafalgar-based event will be held on Saturday, 18 March in the Trafalgar Public Hall and aims to raise $5000.
In the last two years, Pink-Falgar has raised $25,000 for the National Breast Cancer Foundation.
The fundraiser was started by the family and friends of Newborough woman Megan McCabe, who lost her battle with breast cancer aged 33 in 2009, when her two children were aged just four and one.
Megan's eldest son Harry, who is now in year seven at high school, will perform in his mum's honour along with his school band Hell Dogs From Heaven at the event.
They will support the main performance by local band Psychedelic Fugitives.
According to the organiser, Megan's sister-in-law Bree McCabe, this year Pink-Falgar will focus on celebrating life.
"This year we've changed it up a bit and moved the event from Trafalgar Holden Museum to the public hall to create a music-based event the whole family can enjoy," Ms McCabe said.
"It will be fun with a purpose, as we're raising money for a very important cause – to help find a cure for the horrible disease that has devastated my family and so many others around the world.
"One in eight Australian women will develop breast cancer in their lifetime. It's so important we do what we can to help find a cure."
Pink-Falgar will run from 12-5pm at Trafalgar Public Hall on Saturday, 18 March and feature music, raffles, games, a sausage sizzle and plenty of fun.
Entry to the event is $5.
Children under 12 can attend for free.
All money raised will got to the National Breast Cancer Foundation.
People are encouraged to go along dressed in pink, with prizes awarded for best dressed.
Ms McCabe said she was still seeking support from local businesses and individuals to donate money or goods and services to be raffled at the event.
For further details or to make a donation, email Bree McCabe at pinkfalgar@gmail.com
Trafalgar Public Hall is located at 32 Contingent Street, Trafalgar.