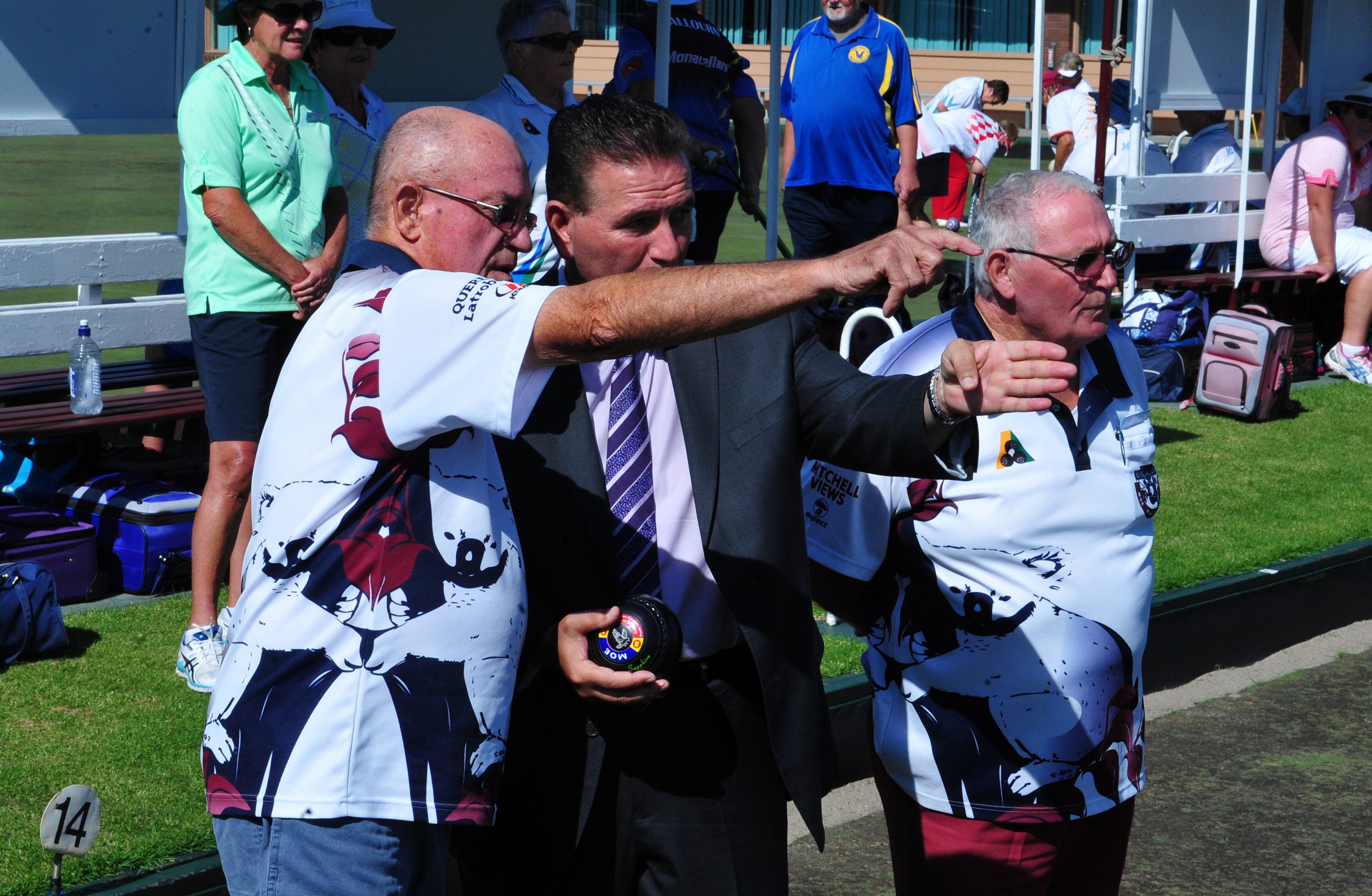 An all-weather synthetic green is set to be installed at Moe Bowling Club next year with the help of $100,000 from the State Government.

With waning grass green quality and costs of maintenance rising the club was struggling with upkeep and has been pursuing a synthetic surface for some time.
Sport Minister John Eren announced $100,000 from the Andrews Government to help fund the surface, with more than $200,000 coming from MBC.
"We know the grass greens in Moe have been struggling recently, so this new weather proof green will give even more locals the opportunity to have a roll and get active," Mr Eren said.
The project will involve resurfacing the racecourse end number two green, while the number one green will remain grass.
MBC president Les Stolarik said it was an investment for the future of the club and all bar one member was in favour of the change.
"What it's basically going to do is allow more people to play bowls here," Mr Stolarik said.
"Although it's a competition, bowls is a leisure sport, and it can be played by anyone as the minister said from cradle to grave, and we've got to get more people involved in coming down and enjoying a game of bowls for a couple of hours – the synthetic will give us that.
"Synthetic means 12 months a year we can play bowls."
The club's premier event, the classic pairs, is not expected to be impacted by the change of surface.
Tournament director Sandy Caines said the high profile names were not likely to go missing post synthetic installation.
"We might even attract more because our greens haven't been good the last few years… we lost some of the top names because the greens were sub-standard," Mr Caines said.
"I would still prefer to play on grass… but it's hard to keep a green running well all year.
"Synthetic, looked after, should last 10 years before we need to do any more work."
The club has had a green keeper from Trafalgar advising its volunteers with maintenance at present.
The six-week construction is set to begin about 20 February, 2018 after the classic pairs event.