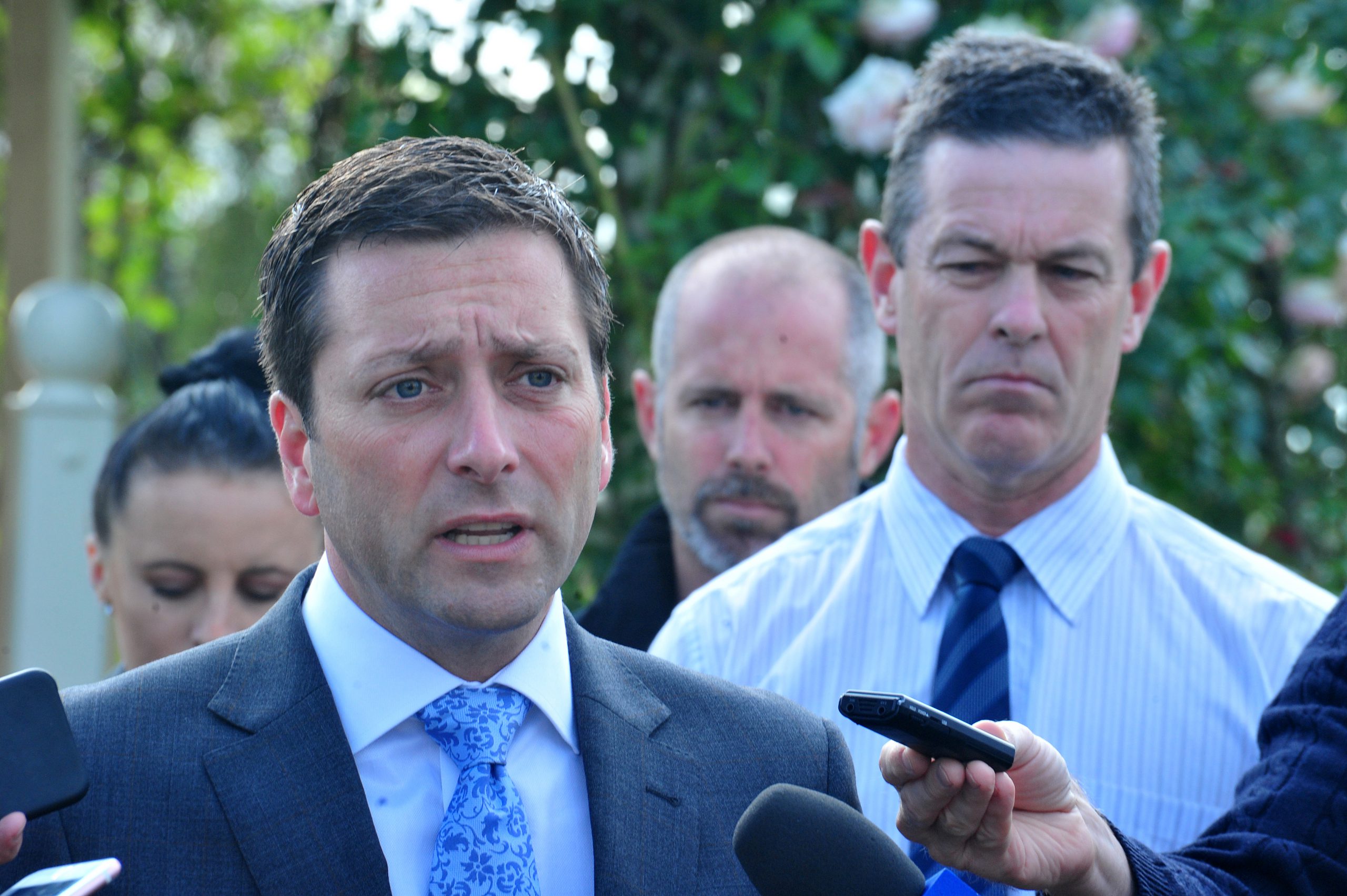 A stoush has erupted between Daniel Andrews and Member for Morwell Russell Northe after the premier accused the local MP of not acting in the interests of his community.
During a press conference at Morwell Central Primary School, the premier took time to criticise those who "only ever bag and criticise this place".
"There's no leadership in bagging your own home and criticising your own community, in criticising the community you're supposed to stand up for," Mr Andrews said.
When asked who he was referring to, the premier said "the local member needs to have a real good look at himself".
"This community needs a champion and not a critic," he said.
"It needs someone who's prepared to work hard and be here for the long term and that's exactly what we are doing.
"That's why we've set up the Latrobe Valley Authority and that's why we're investing… $266 million.
"These are difficult times, difficult days no one's supported by running the community down."
Mr Northe responded by branding the premier's comments "a joke".
"I think this is the problem with this premier and his government who have completely ignored and neglected workers, contractors, service providers, business owners and local community members who in the majority are massively concerned about the closure of Hazelwood," he said.
"They have set unrealistic renewable energy targets and the only way they can meet their own policies on the renewable energy targets is to close Hazelwood.
"If that's good governance and making good decisions to support this community I will go heave, it is an absolute disgrace."