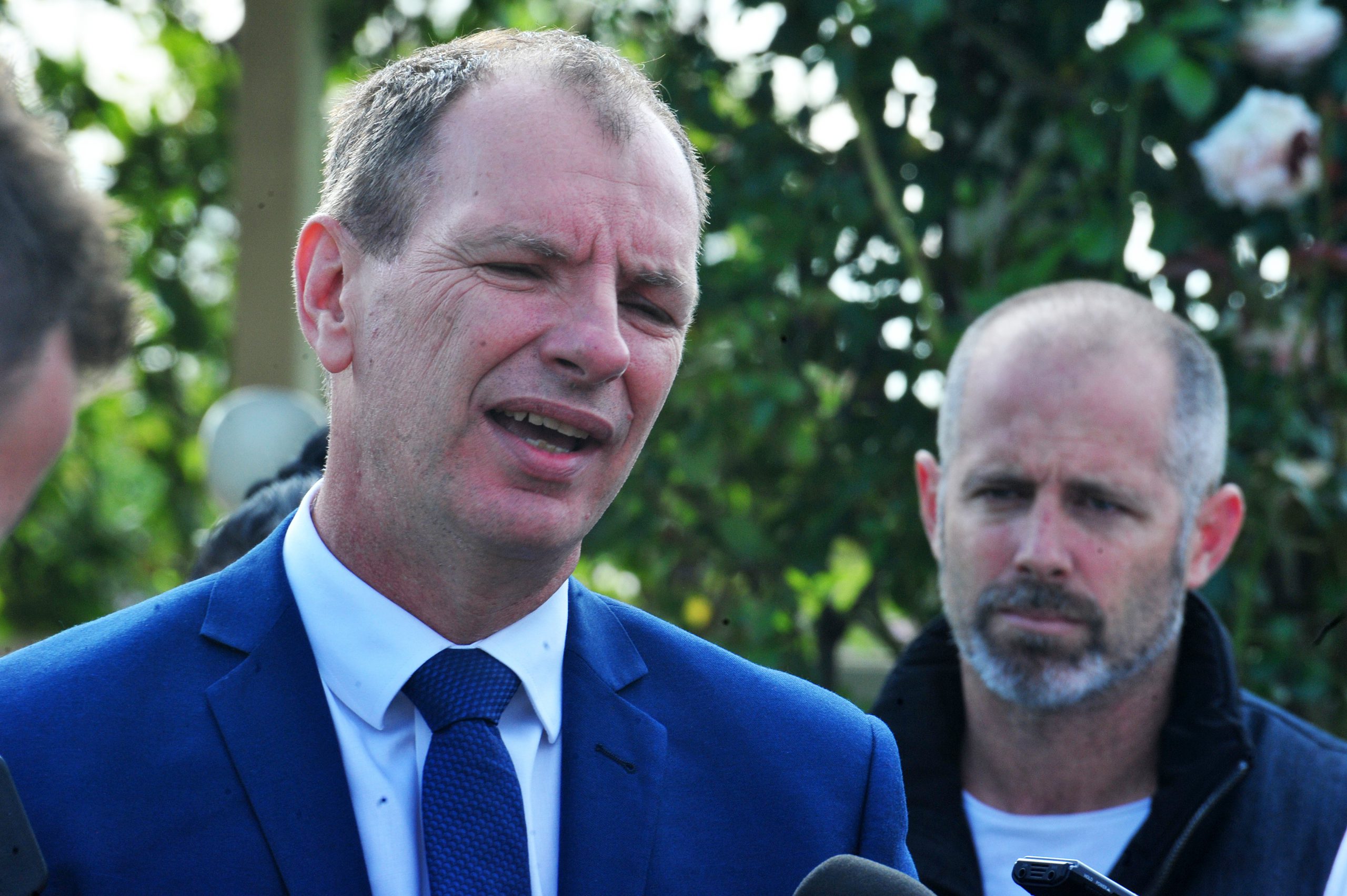 While members of the community and Coalition gathered in Morwell's Centenary Rose Garden yesterday, all ears were on Hazelwood power station worker Troy Makepeace.
Mr Makepeace was sceptical of the State Government's Worker Transfer Scheme in what he described as a "very sad day" for the Latrobe Valley.
"What's disappointing is that there's no long-term jobs and future prospects for a lot of workers around here," Mr Makepeace said.
He said he was not "banking" on receiving a job from the Worker Transfer Scheme.
"No one knows the logistics at the moment. No one knows when, no one knows how many. As far as we're concerned the government have said they've signed onto a transfer scheme, AGL have said they've signed onto a transfer scheme but that's all they've done at the moment. There's no certainty with anyone going over there at this stage."
"In two days I'm going to be out of a job as are many others… until there's a letter of offer in my hand, I'm not really confident of being one of the transferees going across to another job."