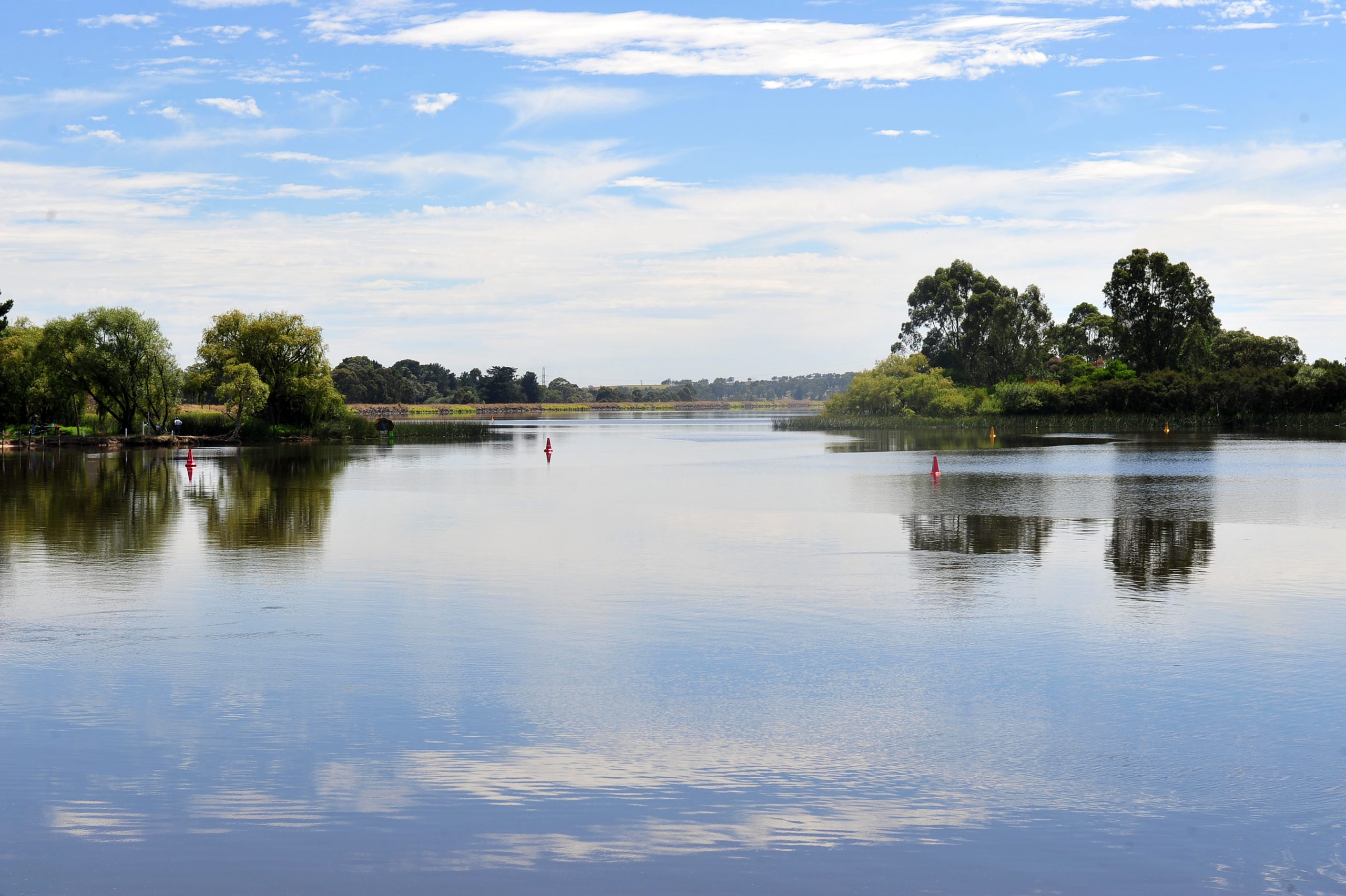 Proponents of the Hazelwood Pondage barramundi project say minor earthworks at the waterway will help create an environment in which the species can survive.
The temperature of the pondage will begin to drop following the powering down of Hazelwood's eight units this week, but it's believed a section of the waterway will stay warm.
It comes as independent survey results reveal the barra fishery injected up-to $800,000 into the local economy over a four-month period.
Fisheries Victoria executive director Travis Dowling told The Express the latest research into the pondage suggested warm water would continue to flow in from aquifers.
"The early advice from researchers is that will maintain a section of the pondage at a temperature that will allow barramundi to survive," Mr Dowling said. That section is currently inaccessible to the public because of the high temperatures of the water at about 40 degrees, Mr Dowling said, but that would drop to about 27 degrees with the closure of Hazelwood, allowing it to be opened up to anglers and anything above 20 degrees would "keep the barra happy".
Mr Dowling said rocks and a barrage would need to be moved to allow the fish access to the warm section, work he hoped to undertake almost immediately.
He said the barramundi's food source tilapia and cichlids might struggle with the temperature change in the pondage proper and the waterway would be monitored tomorrow by a commercial fisherman to address any casualties.
But Mr Dowling urged the community not to panic if they saw some dead fish, as there were great numbers of the smaller species.
"We hope once we put a hole in the barrage, they'll move to the warmer area (with the barramundi)," he said.
Member for Eastern Victoria Harriet Shing said an independent survey of 4000 boat-based barramundi anglers who were permit-holders of the ballot process, found the direct economic benefit of the fishery was between $600,000 and $800,000 over a four-month period, during which 5000 people visited the pondage to fish for barra.
"There has been a lot of positive feedback from people who have sold a broader range of tackle, as well as accommodation providers," Ms Shing said.
"People chose to spend a couple of days here from serviced apartments to caravan parks. People ate out and enjoyed our pub scene. Some people drove for six to seven hours to get to the pondage. The State Government put in $150,000 (to the barramundi project) initially… it's been a huge dividend for the local community."
Seven thousand of the iconic fighting fish were stocked into the pondage last year, as it had the warmer temperatures needed to sustain the species, because it was used as a cooling system for the Hazelwood power station.