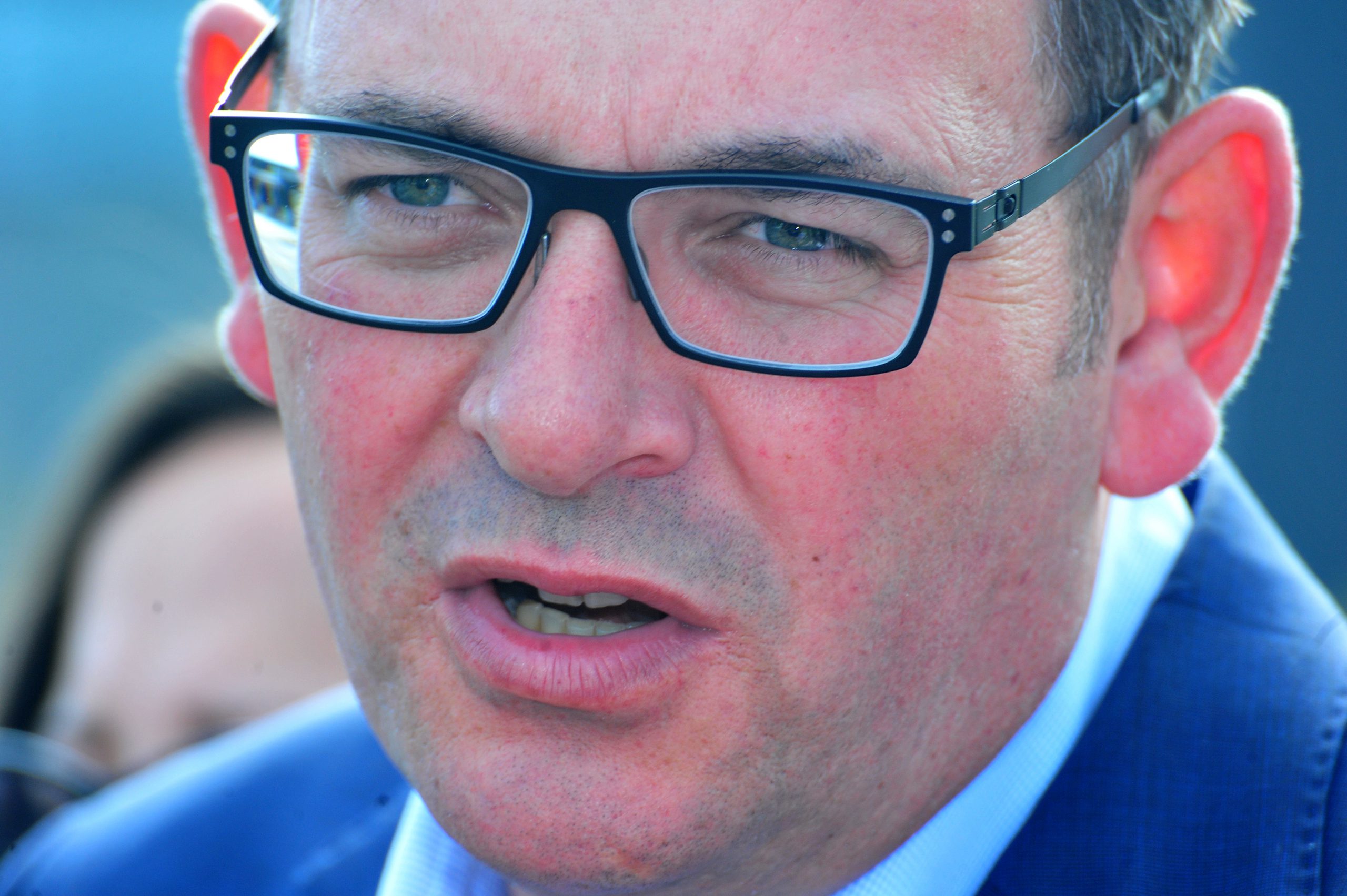 Premier Daniel Andrews thanked workers for their contribution to Victoria when he travelled to Hazelwood Power Station yesterday before the last of its eight units was brought offline.
The premier called in to the power station early in the morning where he visited one of the control rooms before speaking to workers.
The meeting was closed to media but Mr Andrews later relayed his comments to the workers while speaking to journalists at the new Morwell Central Primary School.
"I've spoken to 100 or more workers there and I'll tell you what I said to them, I thanked them for the fact that they had so professionally, so ably worked so hard powering our state over such a long period of time," Mr Andrews said.
"I thanked them for their service and I thanked them for the contribution that they have made to prosperity of our state."
About 750 workers will lose their jobs with the closure of Hazelwood, bringing an end to 52 years of power generation at the site.
The premier said he told them while the power sector was sometimes "not treated as respectfully as it should be" he valued their work and commitment to the region and the state.
"I also indicated to them how proud I was that they had in such a dignified way dealt with the trauma and dealt with the pain of that news they got some four months ago from their employer," Mr Andrews said.
"It is a sad period in the history of this region, it is the end of an era for those workers."
He pointed to the allocation of $266 million to help the Latrobe Valley transition, including the $20 million worker transition scheme and the construction of the Morwell Central Primary School as examples of work his government was doing to assist the region.
"I think this is a proud region, a strong region, good people with very good prospects for the future and we're determined to keep working hard to realise the potential in this local area and support where we must," Mr Andrews said.