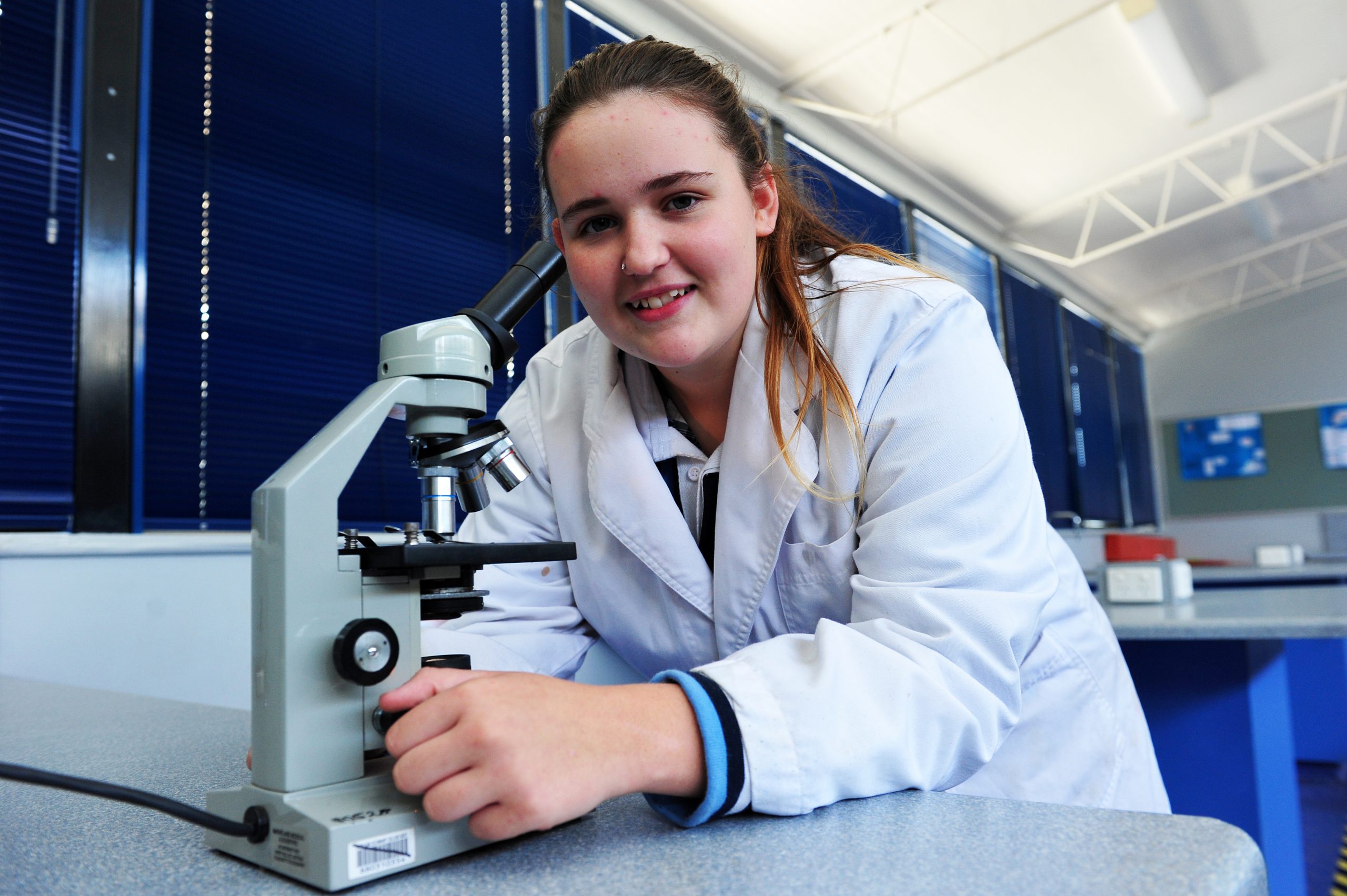 Traralgon College year 12 student Alex Chappell has never been out of Australia, but in July she'll represent the nation at a science conference in England.
She is one of 500 young minds from 75 countries accepted into the London International Youth Science Forum who will have a special pass to see the inner workings of organisations at the forefront of scientific research.
The CERN nuclear research centre in Geneva, Oxford University and the National Space Centre are just three stops on the dream itinerary.
Alex applied after having the "best 12 days of (her) life" at Canberra's own National Youth Science Forum in January, however she said she definitely didn't think she would get accepted in the London program.
"It's weird that it's like four months away," Alex said.
"It's stressful though. Getting the money together has been a stressful ride."
The forum in Canberra opened her eyes to a number of exciting career pathways she could pursue, however since she became an independent student last year, things have also been "pretty tough".
Alex said being an independent student meant she lived by herself and pays her own bills.
"It just means I get to sign my own permission slips," Alex said.
There's no one making Alex go to school, however she continues to present herself at role call with hopes to qualify in development studies and medical science at Australian National University before studying postgraduate medicine.
In addition to the desire to study at ANU, the forum in Canberra introduced Alex to a bunch of "like-minded" people, who she now has weekly Skype sessions with.
Special lectures, forum debates and a number of social events filled the schedule at the ANU January sessions, however it was the "cool" lab visits Alex loved the most.
"I never even knew what pathology entailed until I got to go to a lab and do it firsthand," she said.
"We got to put a cannula into a dummy which had its own blood vessels and veins."
The opportunity to go to the Canberra forum started with sponsorship from the Rotary Club of Traralgon Central, who paid for half Alex's fees after a "rigorous" selection process.
Alex is one of three from NYSF to represent Australia in London, where she'll live with an English host family and have the opportunity to see sights such as Stonehenge and Tower of London in between learning about how science can tackle global issues such as food security, climate change, biodiversity and pandemics.
Despite all this travel, Alex still hopes to work in a regional area in the future.
She said there was not much access to science around the Latrobe Valley, in schools and in business, and hoped her feats would encourage her peers to follow her lead.
So far Alex has held sausage sizzles with the Traralgon College SRC, and needs to raise a further $9000 for her overseas trip.
To help Alex represent Australia at the London International Youth Science Forum, visit her Go Fund Me page at www.gofundme.com/2mqgvas?lang=en-AU