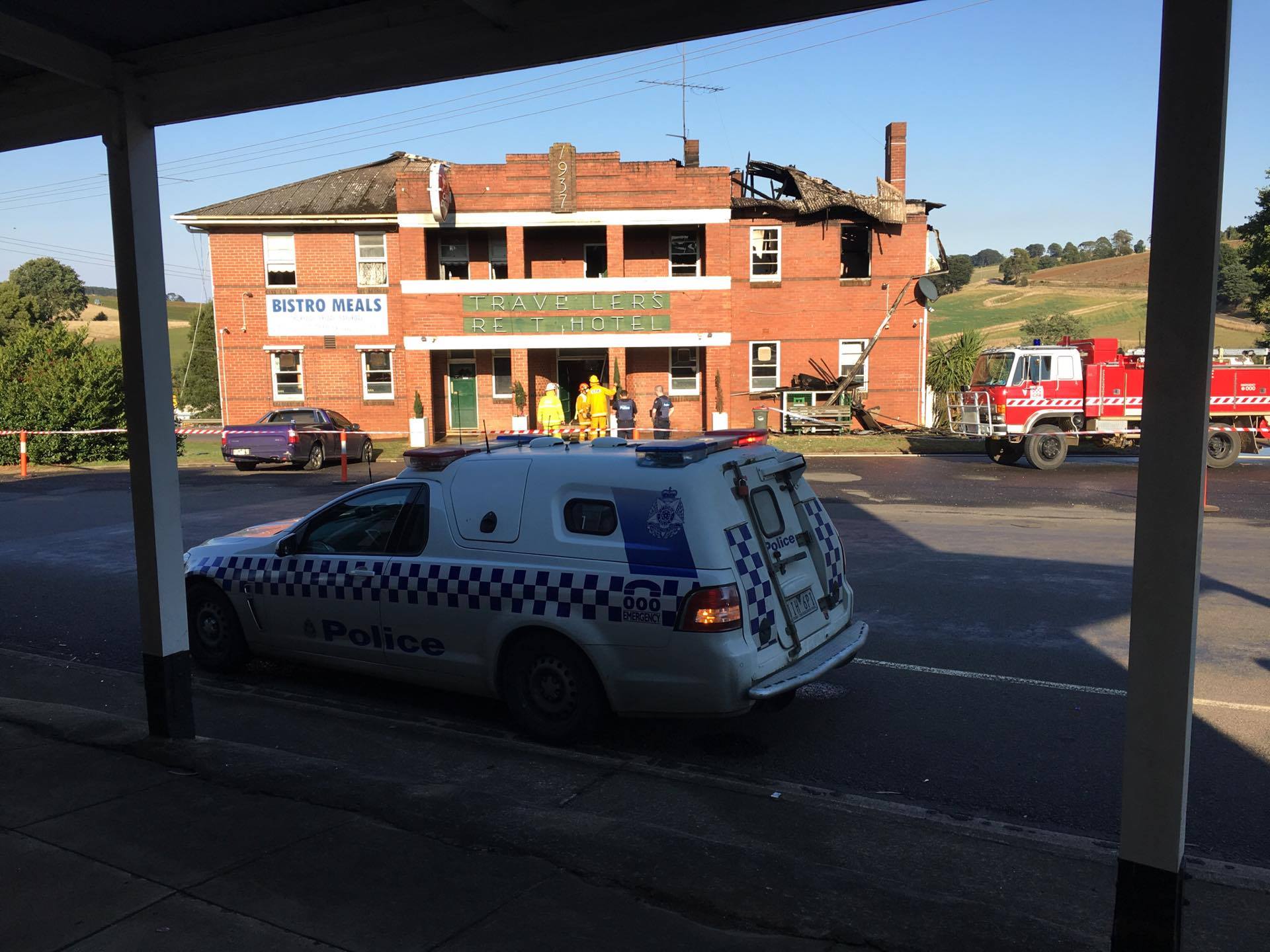 Baw Baw Crime Investigation Unit detectives are currently at the scene of a fatal hotel fire which occurred in Thorpdale earlier this morning.
Neighbours notified emergency services of the fire at the Traveller's Rest Hotel at 1.40am.
Police said the fire, which caused extensive damage, was brought under control by CFA firefighters.
A search of the premises resulted in firefighters locating a man's body among the debris.
Police are investigating the circumstances surrounding the fire and are also trying to confirm the identity of the deceased man.
An arson chemist will examine the scene in an attempt to ascertain how the fire started.
Anyone with information about the fire is urged to phone Crime Stoppers on 1800 333 000 or make a confidential report at www.crimestoppersvic.com.au