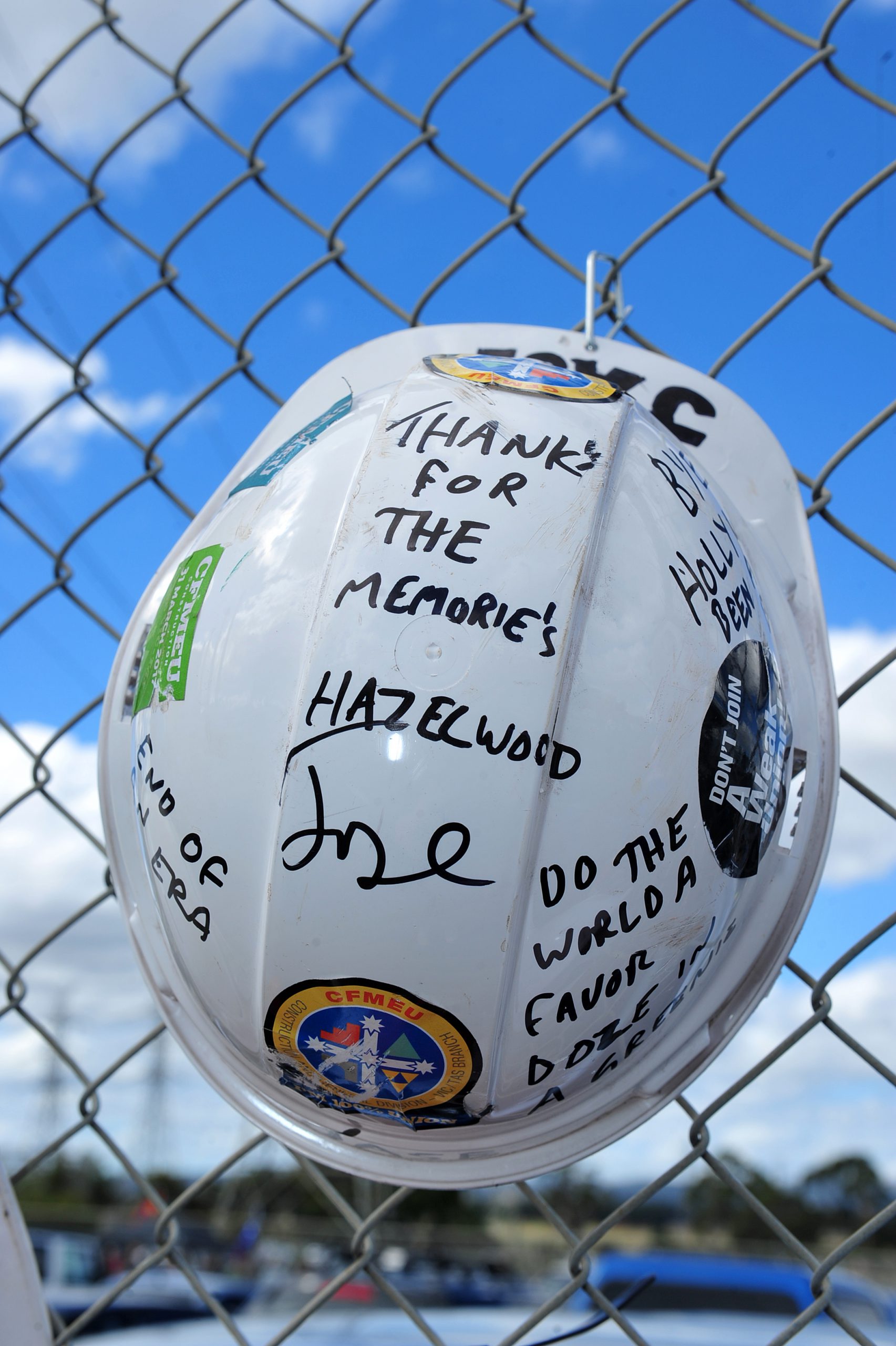 EDITORIAL
Hazelwood may have powered the state but to the Latrobe Valley it was so much more.
For many families it put food on the table throughout the 52 years it was in operation and that money flowed into the coffers of local businesses and beyond.
And now it's no more.
Friday was a sad day for our region – for none more so than the workers who now face an uncertain future.
Its importance was highlighted by the many local people – some former Hazelwood employees who came to say their goodbyes – who turned up outside the gate in its final hours.
What comes next is a tricky period for the Latrobe Valley as the region works out its next move and, most importantly, where the jobs of the future will come from.
We have received an unprecedented commitment to the region – $266 million from the State Government and $40 million from their federal counterparts.
That commitment is welcomed and now is the time for our political leaders to articulate how existing funding announcements will translate into jobs and the process by which that will occur.
For our community it's time to come together and think about the future we want and the steps we need to take to get there.
One thing is certain, the Latrobe Valley is a strong community filled with fantastic people.
We will bounce back.
As we move forward, it is important that all levels of government do everything in their power to investigate promising new manufacturing opportunities which could generate jobs for our region.
Serious conversations need to take place between government and Australian Paper about its plans to use its existing biomass plant at the Maryvale mill to create a bio-manufacturing hub.
But that is a conversation for another day.
For now, the Latrobe Valley Express would like to thank all Hazelwood workers and their families – past and present – for their hard work and dedication to keeping the lights on and powering our community.