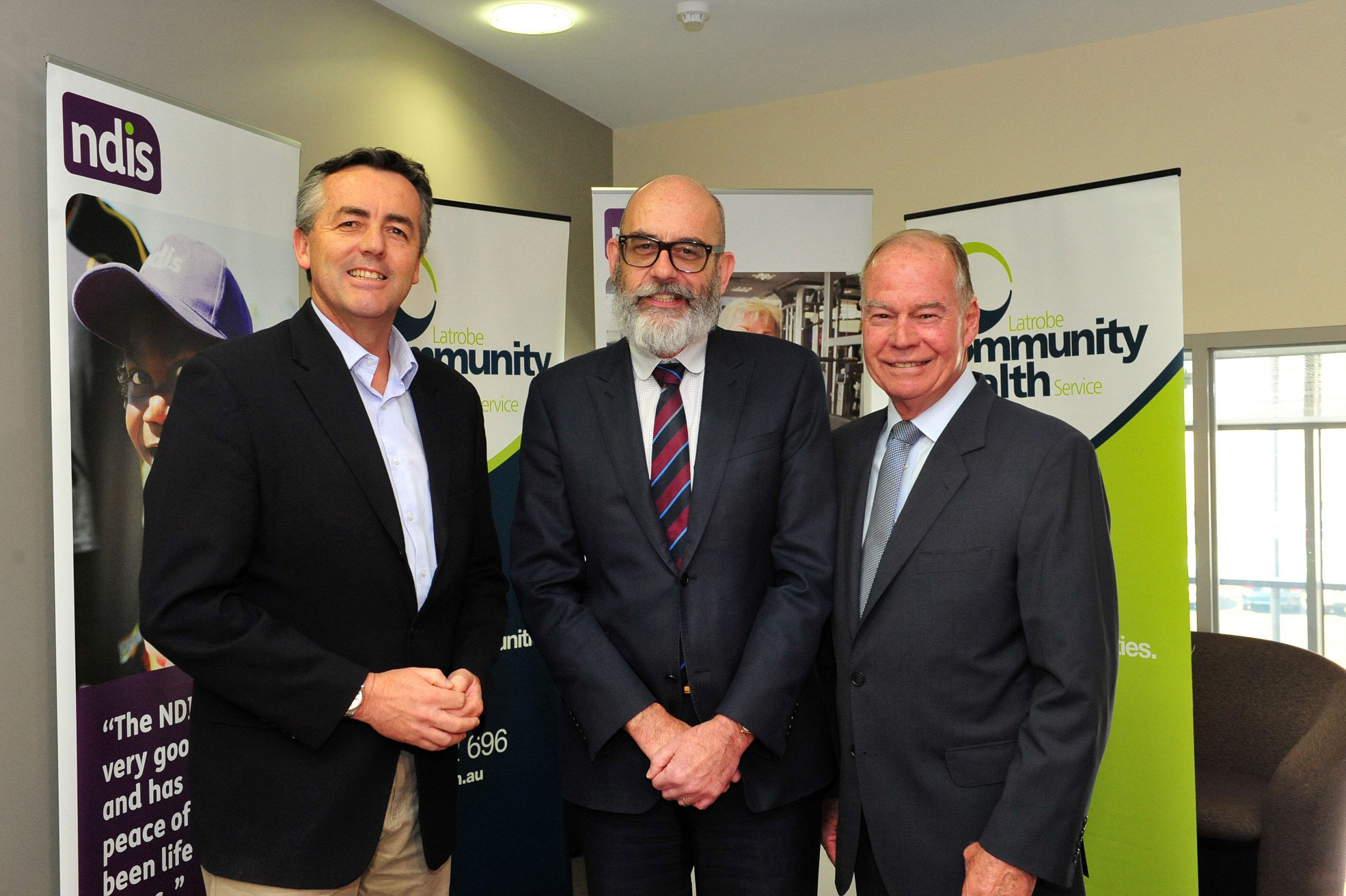 ​
Latrobe Community Health Service will become a leader in the state for disability services after securing a contract to provide the National Disability Insurance Scheme.
The health service will deliver the NDIS to inner Gippsland and outer Melbourne, which will bring jobs to the region and help reinstate confidence in the Valley's future.
The Morwell-based service provider will help up to 27,000 Victorians transition onto the scheme, creating 20 new corporate jobs in Morwell, a total of 58 new jobs in Gippsland and 376 jobs across the state.
On Friday, LCHS chief executive Ben Leigh said those living with a disability and their families would now have access to support they had never had before.
"Funding has usually been restricted, but now with the NDIS as an insurance scheme, everybody that's eligible will be able to access funds that are reasonable and necessary to be able to assist them to live full and productive lives," Mr Leigh said.
LCHS is one of four Victorian service providers to share $85 million in Federal Government funding set to deliver local area coordination and early childhood early intervention services with the rollout of the scheme.
More than 3700 people in Gippsland will move onto the NDIS between October 2017 and June 2019.
Mr Leigh said the extension of LCHS's operations would introduce jobs in planning roles which required a broad life experience and skills in planning and general administration.
"So we're going to be looking very widely to the workforce generally to fill these new jobs," he said.
"It won't just be restricted to the traditional health workforce."
Federal Member for Gippsland Darren Chester said the contract was a recognition of the expertise of staff here in Gippsland.
"It has been a difficult time in our community… and it's going to be very important for us to provide career pathways for young people who may come from our region or want to move to our region."
"They'll see a future for them here in Gippsland and the Latrobe Valley so it's great news all round."
Gippsland businesses should also benefit from the contract.
"This is a real sign of confidence in the future of the Latrobe Valley," Mr Chester said.
"We're reimagining where the Valley might be in the next 10 and 20 years, so there's no doubt our health services are part of that big picture.
"I've got no doubt there'll be flow on benefits for the small business community throughout our region."
LCHS will also provide Local Area Coordination services for the NDIS across inner Gippsland, inner and outer Melbourne, Barwon, Ovens-Murray and south west Wimmera regions, along with Early Childhood Early Intervention Service in the Central Highlands and south west Wimmera regions.
People living with a disability in outer Gippsland will transition onto the NDIS from 1 January, 2019.