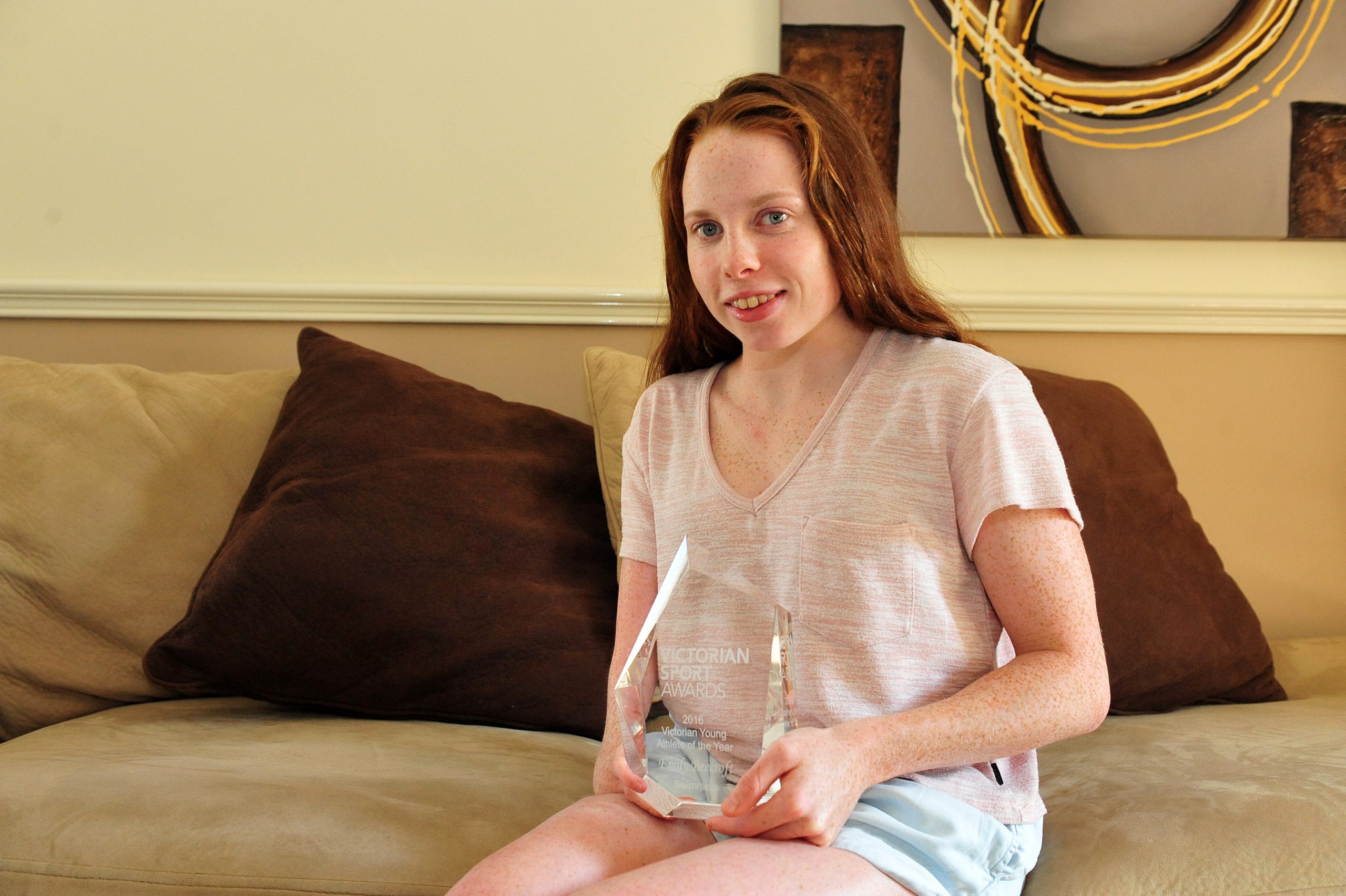 Being a high achiever, such as an elite athlete, takes a lot of time and effort.

That effort's not just from the person competing, but also their family, support crew and coaches.
So when Traralgon swimmer Emily Beecroft was named the 2016 Victorian Young Athlete of the Year recently, the award not only recognised her achievements, it was a nod to all those that have helped her along the way.
But when you're a high achiever, surrounded by high achievers, the things you do are just normal.
"It's definitely just life," Emily said.
"I don't know any different and I can't do anything to change it, so I just keep going."
At 17 years old, the year 11 Lavalla Catholic College student has been competitively swimming for about eight years.
She puts in 10 sessions a week, eight swims and two at the gym, along with regular schooling, competitions, and life.
"You do have to love it to compete in it," Emily said.
"You have to love it to train it, especially the early mornings."
It's a regime that gained Emily a Paralympic berth four years before she and those around her were expecting it.
At Rio she turned in a number of personal best times in the S9 50-metre and 100m freestyle and 50m butterfly, and finished just outside the medals.
Emily's Paralympic performances were a big part of why she was selected for the young athlete award, but not the only reason.
She was also Latrobe City's young citizen of the year.
"It's definitely a recognition of everything joined together, but I think my Rio performance did help," she said.
"(The award) was from a field of able bodied athletes as well, which is really cool. That's never really happened and it was a proud moment."
Along with her family, Emily attributes her success to her coach at Traralgon Swimming Club, Dean Gooch.
"My coach is really good," she said.
"He puts a lot of effort into all of our sets."
Despite approaching an age where she'll soon have to make big and potentially life changing decisions about her future, Emily's focus is firmly on the Valley.
She's keen to build a life in the area.
Traralgon is where her team and coaching staff are and it's the bedrock of her success.
It's also where her family, including two sisters – Emily is a triplet – live.
For her mother, Lauren Beecroft, Emily's success and achievements are viewed from a wide-angle that encompasses the whole family.
"I think all our children are high achievers," Mrs Beecroft said.
"We probably don't know any different. To us, that's just Emily."
"Emily's sister Kaylee is a high achiever too, in school, and she trains with Emily, she does 10 sessions a week too."