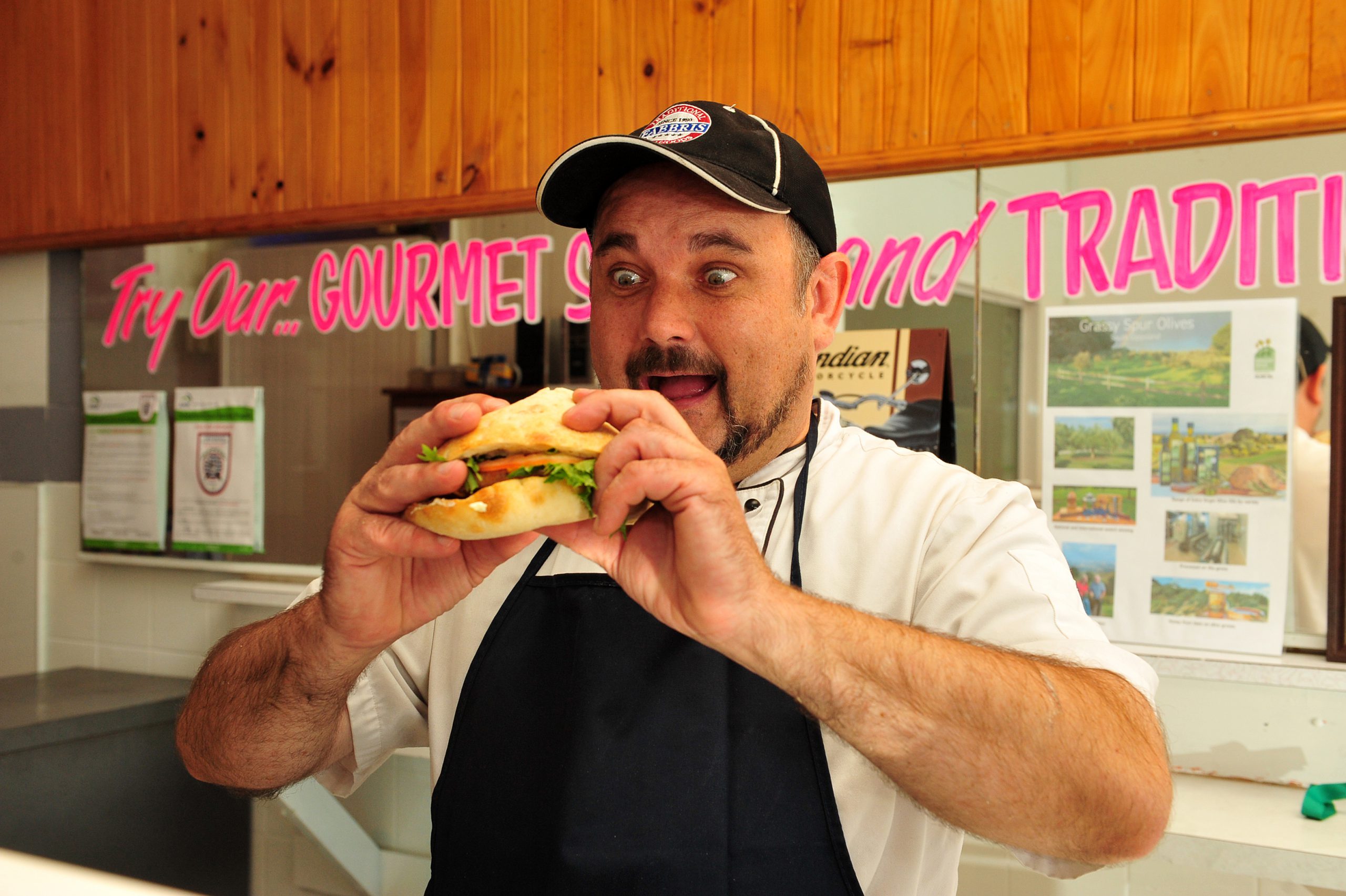 ​
When questioned about the secret ingredients in his award winning gourmet burger, Marcus Winnick declined to comment.
The Morwell butcher and Yarragon baker was recently recognised by the Australian Meat Industry Council for having south-east Victoria's 'Best Gourmet Burger'.
"It means a lot. It actually shows that you can make a good product in-house and be original," Mr Winnick, a butcher of 30 years, said.
"With a traditional butcher's burger it's pretty much sausage or beef mince and a couple of spices here and there, however there's no set standard for this one.
"You really have to go all out and be completely different and really innovative."
Mr Winnick, 45, is the owner-operator of Marcus' Meats in Tarwin Street Morwell and said he has about 30 or 40 different spices he regularly uses.
"I might use a bit of dried onion, some dry chives and salt and pepper. But there's a couple of secret ones there that I wouldn't want to give away because that's the base of my recipe," Ms Winnick said.
The award winning burger, which is gluten free, is made from an original recipe with homemade vegetable stock, pureed tomatoes and secret herbs and spices with a finishing sprinkle of peas and corn to give it a rustic look.
"It really needed something extra. I tried it without the peas and corn and I was like 'something's missing', when you barbeque it, the peas and corn marinate really well into the flavour," Mr Winnick said.
The burger was judged on its presentation, how it looked and most importantly, how it tasted, at the AMIC Victorian Sausage King Awards late last month at the Morwell RSL.
It's not the first distinguished award the butcher-baker has won.
In 2011 Mr Winnick won the Australia Baking Industry's National Scholarship Award, the Arthur E. Denison Trophy, one of the industry's most prestigious awards, and jetted off to Paris on an all expenses paid holiday for a month.
Now specialising as a self confessed "artisan butcher-baker", Mr Winnick said his clientele mostly consisted of people with special dietary requirements, allergies and a preference for organic and free range goods.
Mr Winnick will compete for the 'Best Gourmet Burger' state title at the Melbourne Show in September.