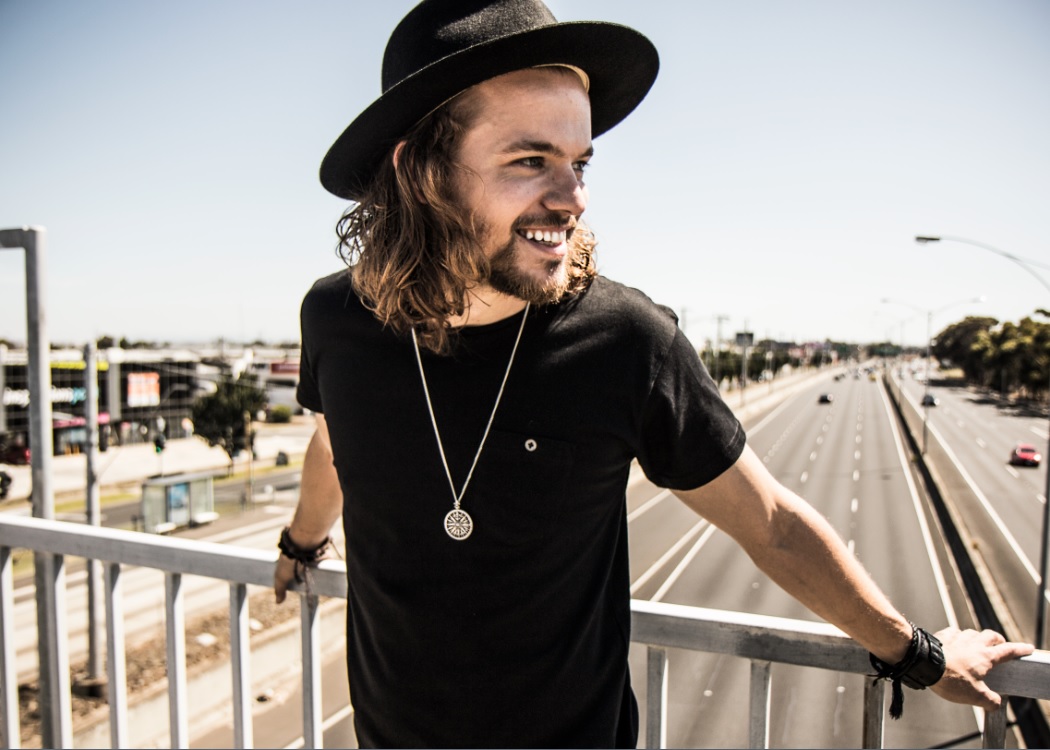 Shaun Kirk has supported the likes of Joe Bonamassa and Ash Grunwald, played three times at Byron Bay's Bluesfest, has penned an album which topped the Australian blues iTunes charts, and has a lot to thank his mum for.

The Melbourne blues and soul artist said his mum threw a guitar into his room when he was 16 years old, after noticing her son was hanging out with the "wrong crowd".
When he was 21, she took him to see Eric Clapton play, which triggered a love affair with blues which has been keeping him on the road with his stomp box and harmonica for six years.
"Something about that gig changed me. I needed to learn about the blues," Shaun said.
Seeing Australian artist Ash Grunwald pack a venue of young listeners also "struck a nerve" with Shaun.
"That kind of music always felt so real and gritty," he said.
It's fair to say Shaun repaid his mum when he took her side of stage for Robert Plant's set at Bluesfest.
A new album is now in the works, and his tour through regional Victoria will be a kind of dress rehearsal before getting in the studio.
He said a lot of preparation was done in front of people in a live solo show.
"The songs are like children. They kind of grow over time and you become more comfortable with them and get to know their personalities," Shaun said.
"Everyone seems to be digging the new stuff."
It's particularly gratifying for him when audience members come up after a show and ask him what CD a song is from he hasn't yet released.
Shaun will be performing at Flanagan's Irish Bar on Sunday 23 April for a "showcase" of his new material in a extended gig with two sets.
"I've got plenty of time to muck around and try out a whole bunch of stuff," he said.
"The shows are pretty low pressure, there'll be no fancy light show or anything."
He's recently been getting in a studio with Joel Quartermain, the guitarist of Eskimo Joe, to work on a single which will come out later this year.
His fourth record is also in the pipeline, which is finally "coming together" after two years.
It's been "pretty tough" for Shaun however, taking a step back for the first time to focus on writing.
"Without deadlines you'd get lost.
"I think generally I just want to make my mark on the world while I'm here. I want to put stuff out and be creative and meet as many people as I can and travel.
"I can't stand sitting on the couch and watching TV. I've got my own boss."
Shaun Kirk will be playing at Flanagan's Irish Bar at the Royal Exchange Hotel in Traralgon on Sunday, 23 April from 2pm to 5pm.
To purchase tickets, visit www.royalexchangetraralgon.com.au