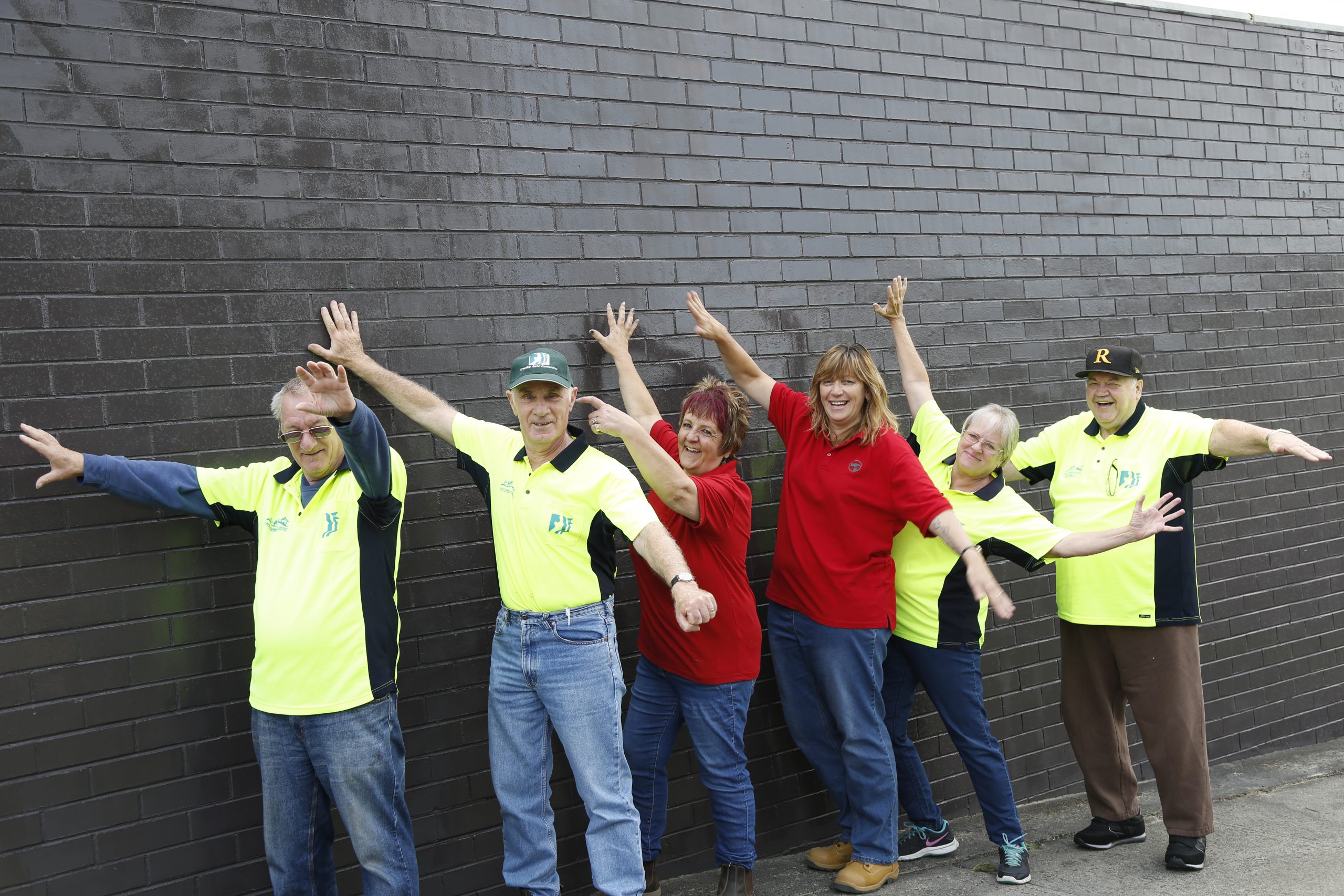 A group of hard-working volunteers have transformed a part of Morwell after removing graffiti from the side wall of a milk bar opposite Morwell Park Primary School.
The community-orientated effort was credit to Morwell Neighbourhood Watch volunteers who cleaned the wall, removed the graffiti and applied a coat of anti-graffiti paint.
Morwell Neighbourhood Watch vice-president Cindy Shanahan said the idea came about after the primary school painted four murals for the Morwell rail underpass.
"We noticed this milk bar was constantly being tagged, so we thought we would try and give back to the school and thank them for their ongoing work in the community," Ms Shanahan said.
"We sent correspondence to the real estate agent to seek approval to paint over the wall to remove the tags.
"Then we ordered the paint which took several weeks and cleaned the wall with a high pressure wash to remove some of the graffiti and dirt off the wall."
Bunnings Morwell assisted with the project, providing paint trays, brushes, rollers, and a large container of primer paint.
Ms Shanahan thanked the community for its ongoing support through fundraisers, including barbecues, which enabled the group to purchase the paint and keep Morwell clean.
Morwell Park Primary School vice-principal Peter Credlin applauded Morwell Neighbourhood Watch for its ongoing work to make the area a better place to live and work.
"The work undertaken by the Morwell Neighbourhood Watch in painting the shop on Vary Street has positively changed an aspect of the neighbourhood near our school," Mr Credlin said.
"It has made the journey of our students to and from school a much more pleasant one."
The anti-graffiti paint will allow future graffiti tags to be removed more easily.