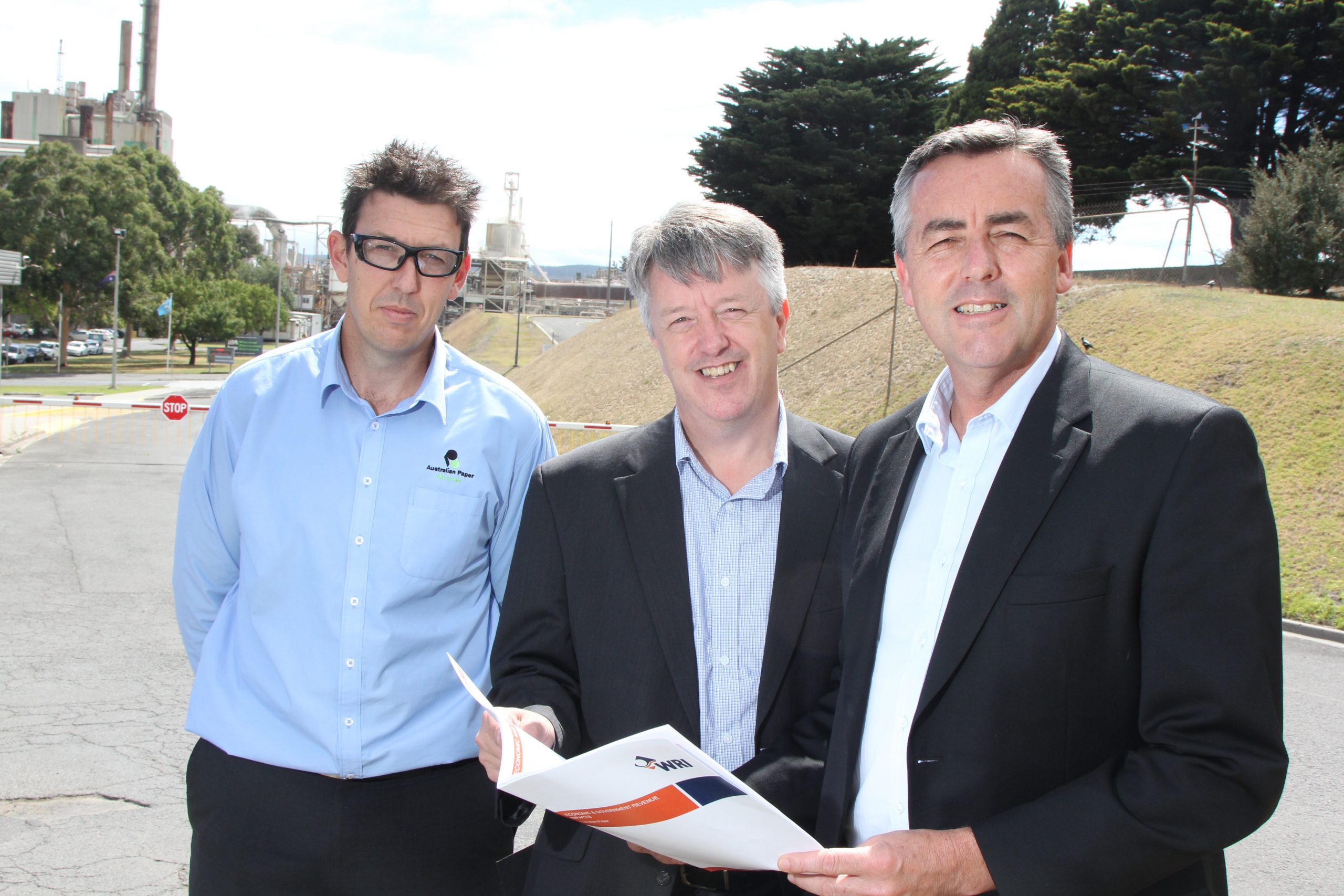 Jobs at Australian Paper's Maryvale Mill will be supported after it was found subsidised foreign copy paper had been dumped in the domestic market, according to Member for Gippsland Darren Chester.
The Commonwealth Anti-Dumping Commissioner said A4 copy paper was being exported to Australia from Indonesia, China, Thailand and Brazil at less than cost price, causing unfair disadvantage to Australian Paper.
The four countries accounted for 94 per cent of A4 copy paper imported during 2015.
As a result, the Assistant Minister Craig Laundy has announced the Federal Government will impose duties on A4 copy paper exported to Australia from these four countries.
Mr Chester said the duties would provide a level playing field for Australian Paper.
"Australian Paper has never asked for special treatment. It just wanted a fair go," Mr Chester said.
"Dumped or subsidised copy paper puts local Latrobe Valley jobs at risk. This finding is critical for the 1000 direct jobs associated with the Maryvale plant, and the hundreds of other downstream jobs.
"I am pleased the Anti-Dumping Commissioner has heard the company's concerns, investigated, and taken appropriate action in the circumstances.
"International trade is good for our country, but it also must be fair trade.
"This is a win for the workers, their employer, union, and the wider Latrobe Valley community. I thank the Assistant Minister Craig Laundy for endorsing the commission's findings."
Mr Chester said Australian Paper was the largest single private employer in Gippsland, and the largest exporter through the Port of Melbourne.
The Anti-Dumping Commissioner's findings came in response to an application from Australia Paper.
An exhaustive investigation found that exports of A4 copy paper from Brazil, China, Indonesia (with the exception of one exporter) and Thailand were dumped with margins ranging between 2.9 per cent and 45.1 per cent; and these had caused material injury to Australia's only copy paper manufacturer.
Mr Chester said he had also advocated strongly for all government departments to buy more Australian-made copy paper.
"Australian Paper has exciting plans to expand its operations into the future, but it also needs investment security," Mr Chester said.
"This ruling by the Anti-Dumping Commissioner, and its endorsement by the Coalition Governments, helps to provide further confidence."